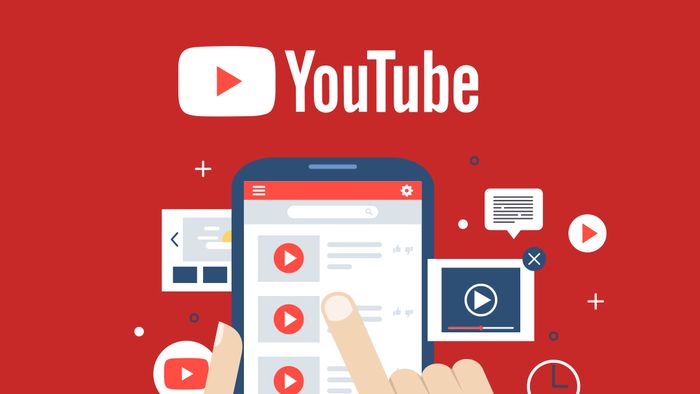 YouTube is trying out a new tool that automatically downloads 20 videos every week. Called "Smart downloads", the function selects content based on the profile's interests, just like in YouTube Music.
It's easier to log in to YouTube on a smart TV
Journalists suggest actions for YouTube to combat disinformation on the platform
The downloads happen without any user interference and, of course, only when the cell phone is connected to Wi-Fi. The idea is to guarantee that there will always be content to watch on the platform, even if the person is in a place without internet or with a subscription plan. data exhausted.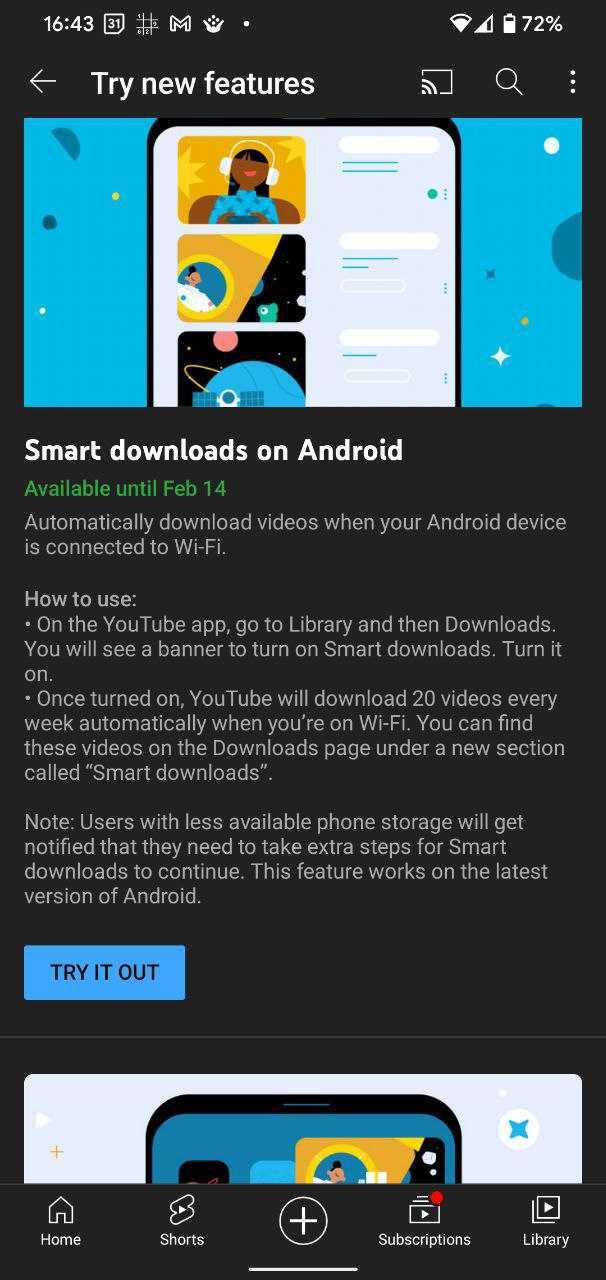 As with other downloads, the videos downloaded by Smart Downloads appear in the "Library" tab, under "Downloads". For it to take action, the user needs to activate the feature on the page youtube.com/new , or in banners randomly included in the feed of the "Home" tab of the mobile app.
–
Follow us on Instagram : follow us behind the scenes, talk to our team, ask your questions and learn first-hand about the news to come at A Market Analysis.
–
When the internal storage is almost full, YouTube will notify the user before proceeding with the downloads. Thus, the app is prevented from filling the internal memory by downloading too much content.
Exclusive to subscribers
Only YouTube Premium subscribers have access to the trial Smart Downloads, but even after it's launched, the feature should remain pay-only as the downloads feature is a perk of the subscription. Testing with the tool will take place until February 14.
Now, the function can only be tried on more modern Android phones. However, the tool's availability seems limited (or rolled out gradually), as not all subscribed users have received Smart Downloads on their cell phone. In addition, it is always good to check the Play Store if the YouTube app is up to date.
Read the article on A Market Analysis .
Trending on A Market Analysis:
Omicron transmission period may be longer than imagined
GitHub lists the 5 most used programming languages in Brazil in 2021
Benco V80s: privacy-focused cell phone does not have cameras or GPS
Volvo C40 | Electric coupé may have a cheaper version in Brazil
Omicron will not be the last variant of the coronavirus; what to expect from the next?