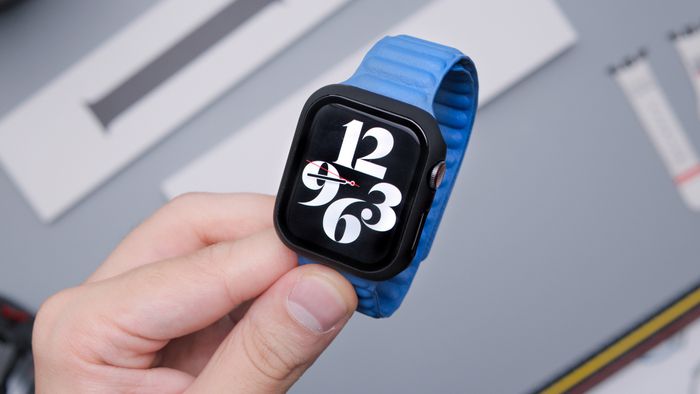 Just like the iPhone, Mac and iPad, the Apple Watch also has its own Apple operating system, watchOS, which in turn also needs to be properly updated from time to time, just like the other Apple devices.
Which Apple Watch models support watchOS 8?
All what's new in watchOS 8
The need to keep your Apple smartwatch up to date is not only based on the principle that the user can enjoy all the new features and new features made available by the latest update released, but also because of important issues involving the security of the entire system of the your device.
However, unlike other devices, as it is a device directly connected to the iPhone , the Apple Watch requires a few more protocols so that the update can actually be downloaded and installed. It is necessary that, in addition to being naturally connected via Bluetooth to your iPhone and physically close to it, your watch is also connected to the power supply and with a battery level above 50%.
–
A Market Analysis on Youtube: news, product reviews, tips, event coverage and much more! Subscribe to our YouTube channel , every day there's a new video for you!
–
Learn in the tutorial below how to update your Apple Watch system:
Open the Watch app on your iPhone, go to "General" and, on the next screen, go to "Software Update";
If there is a new watchOS system update available and you have your Apple Watch properly prepared, it should appear on the screen after a few seconds to be downloaded to your Apple Watch;
An approximate time will appear on the screen while the system update is downloaded to your device. Wait for the indicated time. When it is near the end, you will be informed that the installation is being prepared. With the update downloaded, click "Install Now";
You will be informed that the downloaded update is being verified before it is actually installed. Wait a few more moments;


Download and install new watchOS updates on your Apple Watch (Screenshot: Lucas Wetten)

After verification, you will be informed that the downloaded update is being installed on your device. After a few minutes, the Apple Watch will restart and the installation will actually start. Wait until the update finishes and your device restarts;
Ready! Your Apple Watch will be properly updated with the latest version of the watchOS system made available by Apple.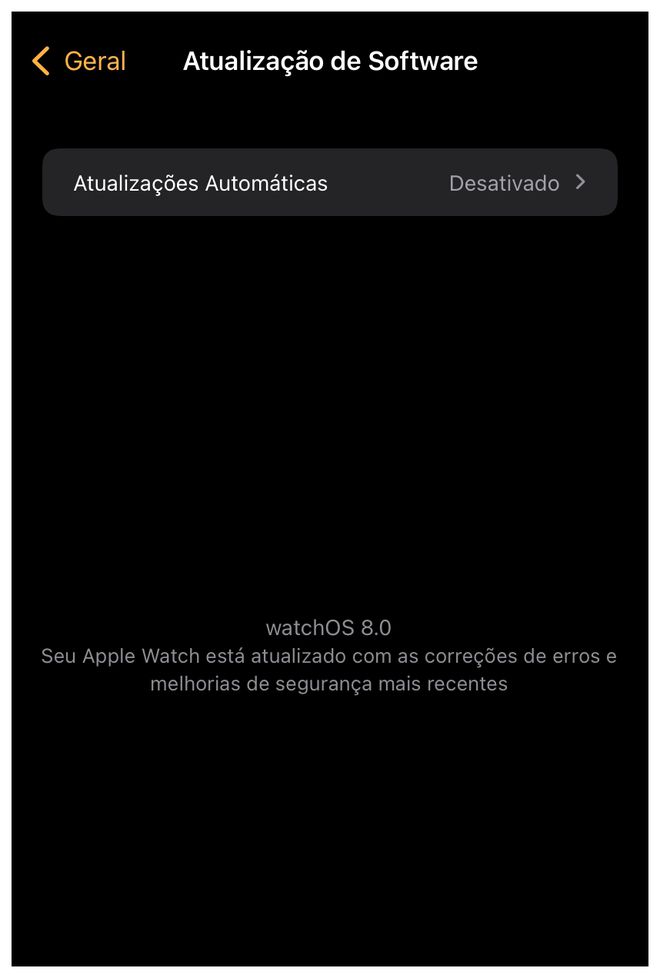 watchOS operating system
Currently at watchOS 8.3, the Apple Watch operating system is released each year alongside the new iOS, iPadOS, macOS, and tvOS. And just like the other systems, it also has certain restrictions compared to older models of the device.
Check out the latest version that can be installed on each generation of Apple's smartwatch below:
First generation (Apple Watch Original, or Series 0): watchOS 4.3.2
Second generation (Apple Watch Series 1 and 2): watchOS 6.3
Third generation (Apple Watch Series 3): watchOS 8
Fourth generation (Apple Watch Series 4): watchOS
Fifth generation (Apple Watch Seris 5): watchOS 8
Sixth generation (Apple Watch SE and Series 6): watchOS 8
Seventh generation (Apple Watch Series 7): watchOS 8
Read the article on A Market Analysis .
Trending on A Market Analysis:
Sixth mass extinction may already be happening on Earth
N95 and PFF2 masks: how many times to reuse? Where and how to store?
Mega ripples have a mathematical pattern capable of "predicting" their behavior
Omicron transmission period may be longer than imagined
10 ideas for building in Minecraft