Samsung is expected to announce its newest generation of high-performance tablets soon, with the arrival of the Galaxy Tab S8 , Galaxy Tab S8 Plus and Galaxy Tab S8 Ultra . The models have been news protagonists for some time now, and today they have had a number of technical details and even their designs leaked.
Entire Galaxy S22 line can bring new version of Gorilla Glass
iPhone SE 3 may inherit design from iPhone XR with updated chip
Galaxy Tab S8 and Galaxy Tab S8 Plus
The two models will share many things with each other, including the design, which should be very reminiscent of the Galaxy Tab S7 and Galaxy Tab S7 Plus . Both have symmetrical edges around the screen, a little thicker than the more expensive brother, but without any kind of cutout.
At the back, they must have a pill module to store the two rear cameras and also the LED flash, in addition to having a region to magnetically attach the S Pen stylus. An interesting difference is that the Galaxy Tab S8 will have a fingerprint reader integrated into the power button, while on the Tab S8 Plus it should be under the screen.
–
Feedly: subscribe to our RSS feed and don't miss any A Market Analysis content on your favorite news aggregator.
–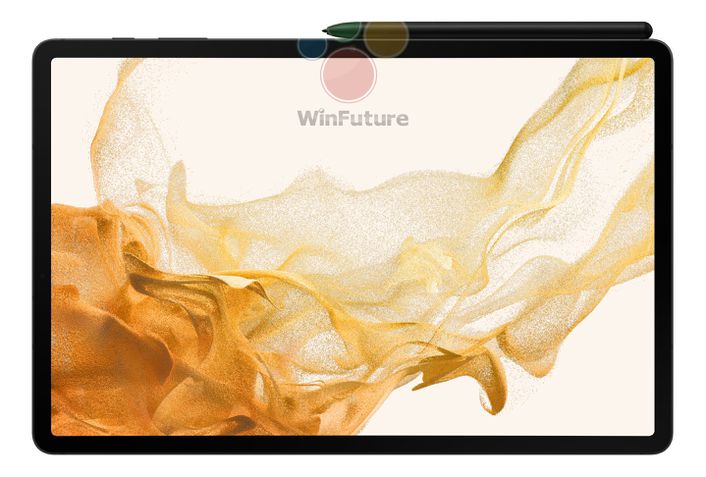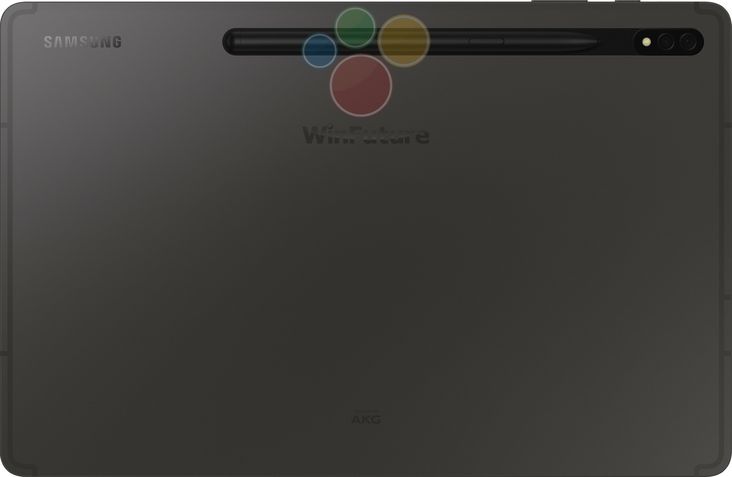 It is worth mentioning that the back cover must be metal, and both will have antenna lines composing the look, with quad sound output and USB Type-C connection for charging and data transfer. Unfortunately, they won't bring P2 for headphones.
In specifications, they will have a Qualcomm Snapdragon 8 Gen 1 processor, along with 8 GB of RAM and 128 or 256 GB of internal storage space, expandable via micro SD. Android 12 will come standard under the One UI 4.1 interface.
The screen of the Galaxy Tab S8 must be 11-inch LTPS TFT with a resolution of 2560 x 1600 pixels, with 120 Hz refresh rate support. On the other hand, the brother Tab S8 Plus must adopt a 12.7-inch panel with Super AMOLED, with a resolution of 2800 x 1752 pixels and a refresh rate of 120 Hz.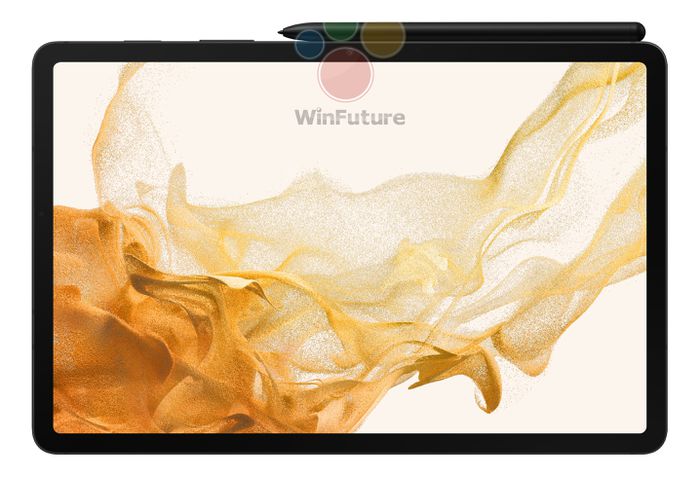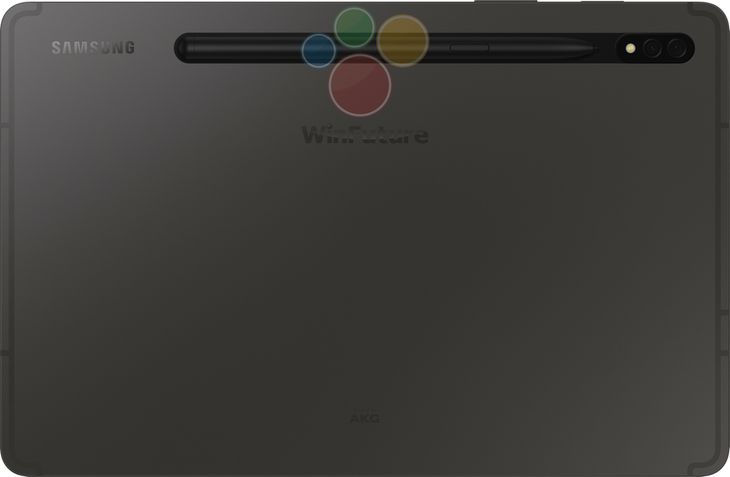 In cameras, they should bring a dual system, consisting of a 13 MP main sensor with f/2.0 aperture and another with a 6 MP ultrawide lens with f/2.2 aperture. On the front, we should have a 12 MP camera with f/2.4 aperture for selfies and video calls.
All tablets must have Wi-Fi ax, USB-C 3.2 Gen 1, Bluetooth 5.2, GPS and 5G network support, as well as a screen with Gorilla Glass 5 protection, fast charging support, S Pen pen and Samsung DeX .
The Galaxy Tab S8 should measure 253.8 x 165.4 x 6.3 mm, weigh 507 grams and have a battery of 8,000 mAh capacity. On the other hand, the Galaxy Tab S8 Plus should have a 10,090 mAh battery, dimensions of 285 x 185 x 5.7 mm and weigh 567 grams.
Galaxy Tab S8 Ultra
The Galaxy Tab S8 Ultra must adopt the same design as the rear of the brothers, but at the front it must use a larger screen, with fewer edges and, therefore, it will adopt a notch for its two front cameras. Like the Galaxy Tab S8 Plus, it will adopt an under-screen fingerprint reader.
Rumors said that it would have the Exynos 2200 processor, produced by Samsung itself as the first fruit of the partnership with AMD . However, the leak suggests that, in fact, it will end up using the Snapdragon 8 Gen 1 like the brothers, reinforcing the rumors about the problems involving the South Korean chipset.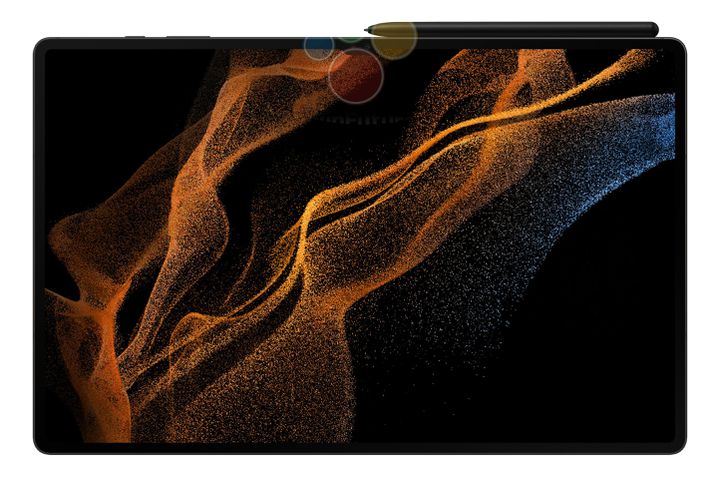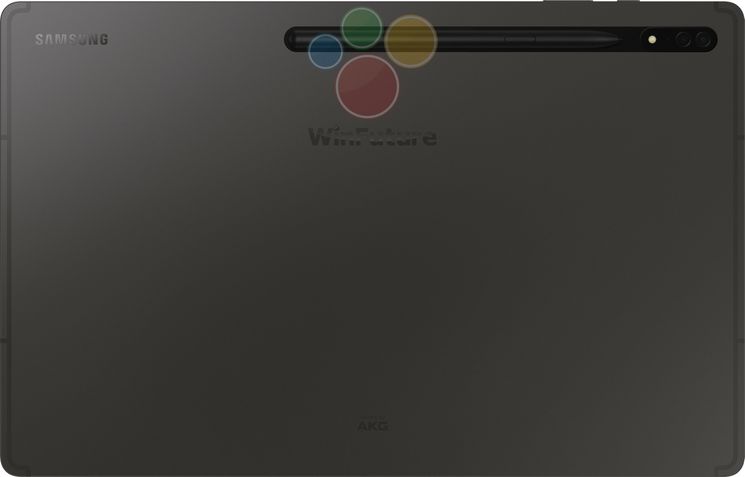 In this case, the platform must be accompanied by 8 GB or 16 GB of RAM, along with 128 GB or 512 GB of storage space, with expansion via micro SD. It should also use a Super AMOLED screen, but 14.6 inches, with a resolution of 2960 x 1848 pixels and support for a refresh rate of 120 Hz.
The set of rear cameras is the same as the cheaper brothers, being one of 13 MP and another with an ultrawide lens of 6 MP. On the other hand, there are two cameras on the front, one 12 MP with f/2.4 aperture and the other also 12 MP with f/2.2 aperture.
As it is a tablet with a larger screen, it measures 326.4 x 208.6 x 5.5 mm, weighing 728 grams. In addition, it should have an 11,200 mAh battery, with support for fast charging of unspecified speed.
Galaxy S22 pricing
The website points out that they should all be offered in Europe at least in graphite gray, but it's unclear if other options will be revealed. The Galaxy Tab S8 should cost between 680 and 900 euros, while the Galaxy Tab S8 Plus should be between 880 and 1,110 euros.
Finally, the Galaxy Tab S8 Ultra should be priced between 1,040 and 1,220 euros. Interestingly, the values are similar to those expected for the Galaxy S22 line. It is possible that both tablets and smartphones will arrive at the same presentation, which could take place on February 8.
Read the article on A Market Analysis .
Trending on A Market Analysis:
Sixth mass extinction may already be happening on Earth
Omicron transmission period may be longer than imagined
GitHub lists the 5 most used programming languages in Brazil in 2021
10 ideas for building in Minecraft
Volvo C40 | Electric coupé may have a cheaper version in Brazil