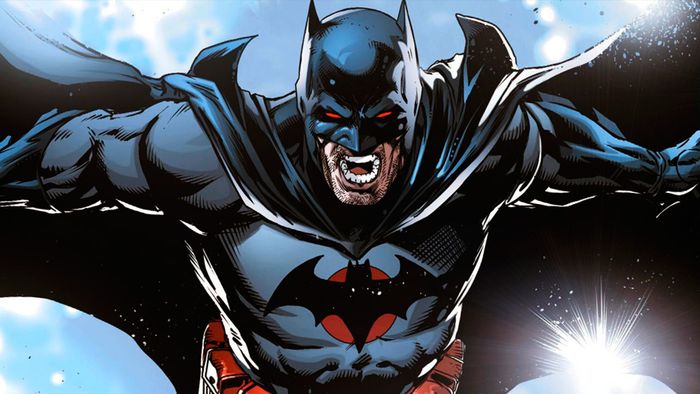 Flashpoint is a series that, in addition to explaining the 2011 DC reboot , also introduced a fan-favorite character: Thomas Wayne, the Batman from another timeline who was much more brutal than his son. And although the anti-hero has appeared in several magazines after the important miniseries, it is only now, 11 years later, that he will star in a title of his own – which at the same time will be a continuation of the event in which he was presented.
Does Batman always have a plan? Lois Lane dispels this myth in new comic book
Superman vs Venom? Comic shows who would win the clash between the characters
Thomas assumed the identity after seeing his son, Bruce Wayne , murdered in Crime Alley. Martha, his wife, has become that timeline's version of the Joker, and the millionaire, while fighting crime, has become an even darker version of Batman. The character soon became a fan favorite, and DC in recent years has been using him in many different ways — from the main Batman villain to as a confidant to a Superman from a parallel universe.
And in 2022 he will continue in the DC comics, being a central part of Flashpoint Beyond , a sequel to Flashpoint, which will be written by Geoff Johns, the same author responsible for the original event, and will feature drawings by Eduardo Risso.
–
A Market Analysis on Youtube: news, product reviews, tips, event coverage and much more! Subscribe to our YouTube channel , every day there's a new video for you!
–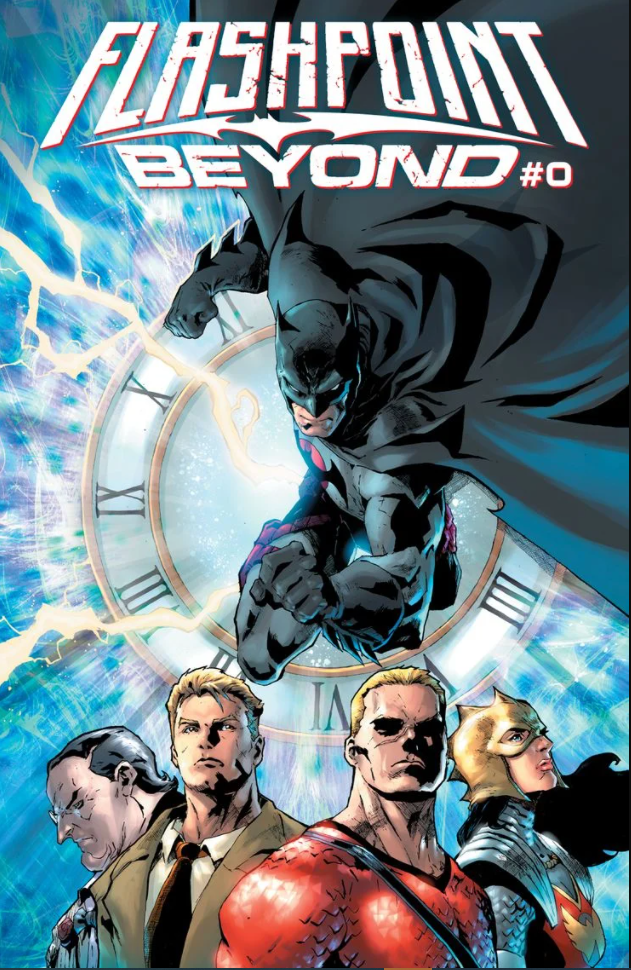 The series will pick up right after the end of Flashpoint , with Thomas not understanding why he is still alive if the consequence of Barry Allen going back to the past was the end of his reality. Determined to solve this mystery, Batman sets out in search of answers, which will lead him to encounters with other alternate versions of DC's heroes.
"While this miniseries is an event, it will focus more on characters than major events — Thomas Wayne's Batman, an alternate version of Barry Allen, and the crimes committed by Bruce Wayne in that universe. Overall, Flashpoint Beyond will be a story of mysteries, secrets and heroes facing the past, present and future of DC Comics," says Johns of the new series.
Subscribe to Amazon Kindle Unlimited for just R$19.90/month and get access to over 1 million digital books!
There's no word yet on whether Flashpoint Beyond will involve time travel or even some sort of reboot of the DC Universe, but it's sure to be something interesting to watch. The first issue, Flashpoint Beyond #0 , will be released on April 5, and the remaining six issues will be released biweekly.
Read the article on A Market Analysis .
Trending on A Market Analysis:
Sixth mass extinction may already be happening on Earth
Mega ripples have a mathematical pattern capable of "predicting" their behavior
N95 and PFF2 masks: how many times to reuse? Where and how to store?
Omicron transmission period may be longer than imagined
Netflix releases this week (01/14/2021)