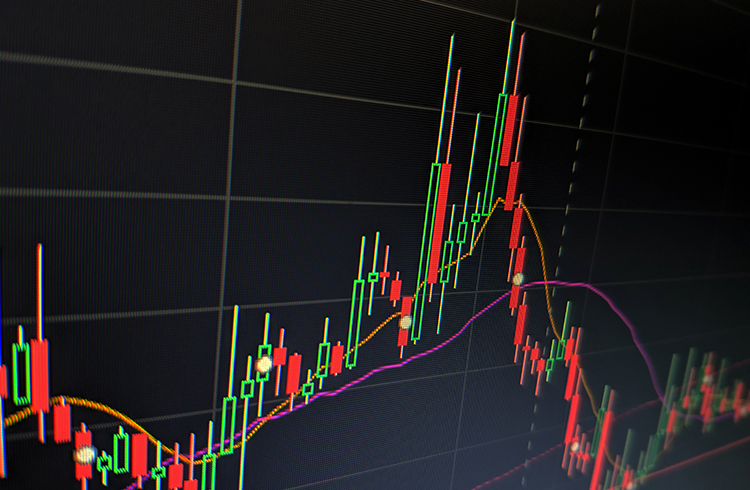 The cryptocurrency market entered the red again on the morning of this Friday (14). All major cryptocurrencies except Dogecoin were trading at lows as high as 9%.
Bitcoin's price is currently $41,988 and its dominance of the cryptocurrency market in the last 24 hours is 40.19%. This is a 4.2% drop over the day. In dollars, Bitcoin's market dominance dropped 0.12% to 39.77% and traded at $42,726.60 in the morning. Meanwhile,Ethereum is down 4.4% to reach a price of $3,200.
Cardano was also down 4.5% to $1.23 and Avalanche was down 6.8% to $87.72.Polkadot is down 2% to $26.29 in the last 24 hours.
The global cryptocurrency market cap is $2.03 trillion, down 1.79% in 24 hours. Total cryptocurrency market volume is $101.64 billion, up 0.49%.
While decentralized finance ( DeFi ) accounted for 15.05% of the turnover at $15.30 billion. Furthermore, stablecoins accounted for 72.06% at $73.24 billion.
Tesla launches the possibility of payments in Dogecoin
Tesla CEO Elon Musk has announced that the company will now acceptDogecoin (DOGE) as payment for the company's goods. Payments will be made directly to Tesla's wallet.
Dogecoin (DOGE), one of the most famous meme coins on the market, has increased its price by over 9.4% in the last 24 hours.
The tweet posted by Elon gathered more than 5,000 retweets within minutes of his posting. In addition, it has already been liked by almost 50k followers, which continues to increase over time. With that, we can say that DOGE is one of the most watched digital assets in the space.
While it now accepts DOGE, the company has also clarified that it is not accepting any other cryptocurrencies. Tesla has stated that it cannot receive assets other than DOGE on its website.
The company also clarified to customers that "non-Dogecoin digital assets sent to Tesla will not be returned to the buyer."
Read also: Rio de Janeiro wants to have Bitcoin reserves and discount on taxes paid with the cryptocurrency
Also read: Solana could become the Visa of the crypto world, praises Bank of America
Read also: US banks unite and announce stablecoin launch