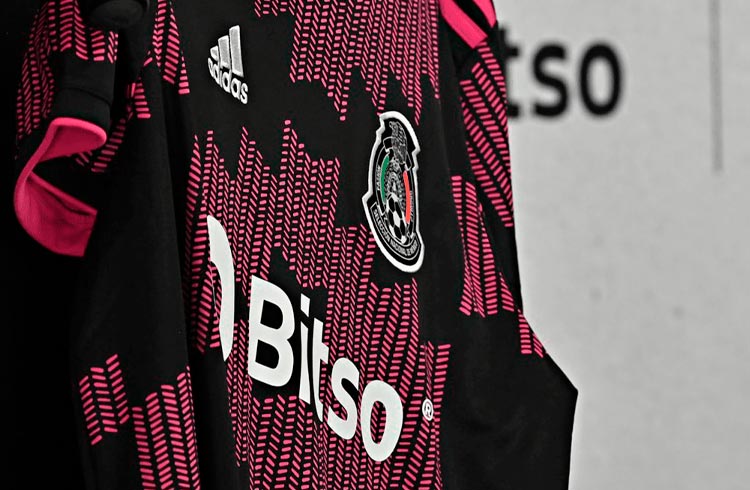 After announcing a sponsorship for the São Paulo FC team, cryptocurrency exchange Bitso has signed yet another deal with a sports team. This time, the cryptocurrency trading platform will sponsor the Mexican national football team (SNM).
With this, Mexico will be the first CONCACAF member country to have a company in the cryptocurrency sector as a sponsor of the national football team.
"At Bitso, we are honored to become official sponsors of the Mexican National Team," said Daniel Vogel, co-founder and CEO of the company.
As highlighted when it announced its sponsorship of São Paulo, Bitso said that the agreement is part of the company's growth strategy, which wants to become the largest in Latin America.
In return for the sponsorship, the Bitso brand will print the shirt of the Mexican soccer team.
NFTs
The selection of Mexico thus becomes the third alliance that Bitso makes in the world of football. After all, in addition to São Paulo, the exchange is also a sponsor of Club Tigres de México.
In practice, the alliance between the exchange and the football team will bring several changes to the Mexican team. One is the launch of its first non-fungible tokens ( NFT ) related to physical experiences.
While details about the NFTs have not been announced, Bitso has stated that the assets will soon be available on the company's platform.
"Having Bitso as part of the SNM family reaffirms our commitment to positively inspire Mexicans, favoring our football with support for the development of all categories of players and providing our fans, through cryptocurrencies, with a new way to support and interact with the SNM", said Yon De Luisa, president of the Mexican Football Federation.
Also read: Solana could become the Visa of the crypto world, praises Bank of America
Also Read: El Salvador Is Likely In The Red With Bitcoin, Says Bloomberg
Read also: China starts testing digital yuan with foreigners