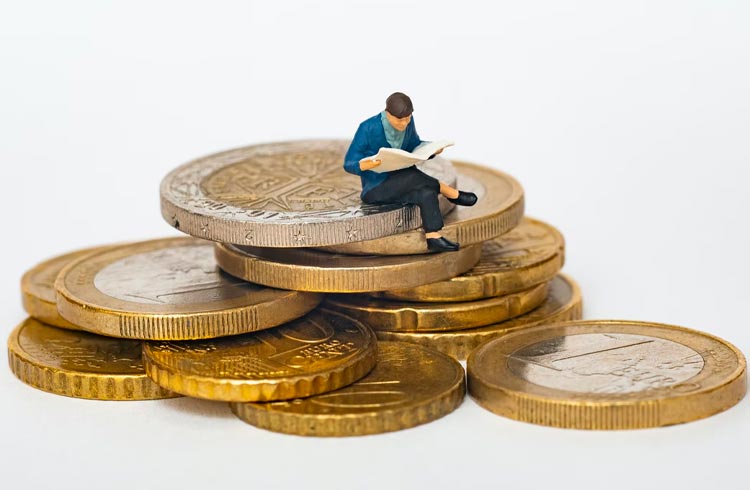 Despite its growing popularity among professional and retail investors, the use of cryptocurrencies for payments is still incipient in Brazil and worldwide. However, this scenario may change in 2022.
That's because, according to a Visa survey, more than 30% of Brazilian small businesses plan to start accepting cryptocurrencies as a means of payment this year.
This is also true for small businesses from other countries like UAE, Hong Kong, Singapore.
Merchants in these four nations plan to offer this payment option to customers in the coming months.
In contrast, 19% of small businesses in the US and just 8% in Canada expect to offer this payment method in 2022.
For the survey, the payments giant surveyed 2,250 small business owners in nine countries. In addition to those already mentioned, the list includes Germany, Ireland and Russia.
25% of small businesses will accept cryptocurrencies
Considering the nine countries covered by the survey, the percentage of small businesses that have cryptocurrencies in their plans is 25%. That is, one in four commercial establishments.
Additionally, 13% of consumers in these countries expect retail stores to start offering cryptocurrency payments.
As Visa highlighted, the survey results suggest that cryptocurrencies may be starting to become popular as a means of payment.
In addition to merchants, Visa also surveyed 1,000 adults in the United States. At the same time, it consulted with 500 adults from each of the nine countries to study crypto trust.
"I think more people are feeling more confident with cryptocurrency," Jeni Mundy, Visa's global head of merchant sales and acquisition, said in an interview.
Cryptocurrencies are key to growth
Finally, 75% of companies surveyed reported that accepting new forms of payment is "critical" to business growth.
According to Jeni Mundy, for many smaller companies that are adopting new forms of digital payments, the adoption of cryptocurrencies can be a natural evolution.
The executive highlighted that these merchants are asking "what other forms of payment can we adopt? And what other ways should we consider?"
Also Read: Crypto.com CRO Cryptocurrency Could Rise 20% Says Analyst
Also read: OpenSea loses the post of largest NFTs market
Read also: IMF: increased correlation between Bitcoin and stock market poses a risk