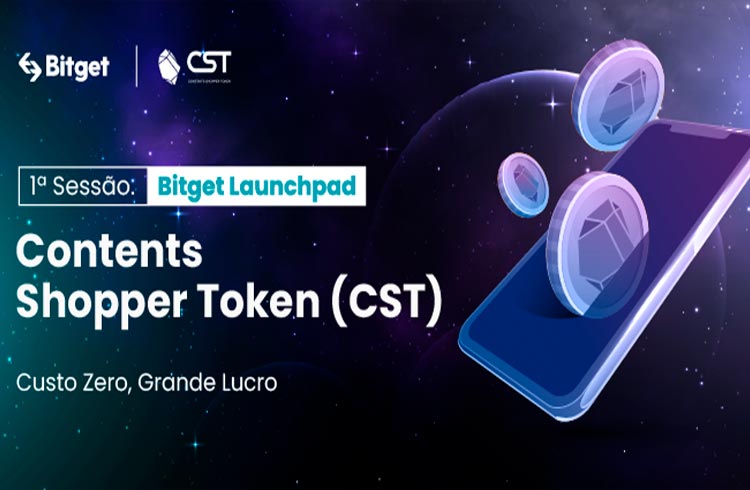 Investing in technological solutions while they are still taking shape has always been one of the best ways to achieve high returns on investments, proof of that and Bitcoin or Ethereum itself. With the launch of Bitget's Launchpad platform in partnership with Bitkeep, this became possible.
Bitget , a leading exchange for trading, futures and copy trading, has just launched its Launchpad together with Bitkeep, one of the leading cryptocurrency wallets with over six million users worldwide.
What if you could earn rewards without making any extra investment? That's what Launchpad will allow. Instead of staking the exchange's native currency for a chance to earn tokens from promising projects, you will only need to have a certain amount deposited into your Bitget spot or futures account.
As a new entrant in the DeFi, Dapp and NFT fields, Launchpad creates a closed ecological loop. The main purpose of Bitget Launchpad is to support the cryptocurrency ecosystem by offering the user, experienced and novice, access to promising cryptocurrency projects. In addition to earning tickets by holding their assets on the exchange, users will be able to increase their chances by trading spot or futures, and thus earn tokens from projects chosen by the platform.
Launchpad aims to discover more quality projects for users and gain opportunities to participate in projects in their early stages and receive airdrop rewards. Through this platform, project owners can leverage Bitget's rich resources and extensive community to build a global brand.
By partnering with BitKeep, projects can reach users on both platforms, further maximizing their exposure and potential.
What to expect from Launchpad
Commenting on the launch, Bitget Marketing Director Yvonne Tee said:
"Despite many parts of the world adapting to a new normal since the pandemic began in 2020, the crypto space has continued to flourish over the past twelve months. We are extremely excited to launch our Launchpad initiative with BitKeep, a leading cryptocurrency wallet in Asia. Looking to the future, we will continue to strengthen our commitment to bringing rewarding investment opportunities to our customers while delivering a state-of-the-art experience."
BitKeep director Alex went on to add:
"By making it easy for investors to participate, Launchpad truly becomes an opportunity for the wider community to participate in this rewarding experience. We look forward to introducing even bigger projects to our users via Launchpad."
The first project implemented on Launchpad, Contents Shopper Token (CST), is the utility token for the Contents Shopper Platform, a platform for managing and transacting intellectual property by NFTs.
Applications for the CST Launchpad opened on January 10 at 08:00 and closed on January 12 at 08:00 (UTC). Registered users are eligible to participate in a sweepstakes and win tokens from featured projects. CST/USDT trading opened today, January 13 at 05:00 GMT (08:00 UTC).
To access Launchpad and win tickets to compete for your chosen tokens, click here .
Getting to know Bitget
Based in Singapore, Bitget is a leading global cryptocurrency futures, spot and copy trading exchange, operating since July 2018. Serving over 1.8 million customers in 48 countries, Bitget aims to contribute to the adoption of decentralized finance on a global scale. Adhering closely to our mission of Better Trading Better Life, Bitget is committed to providing comprehensive and secure trading solutions to our users worldwide.
In September 2021, Bitget announced its sponsorship of the world-renowned football team Juventus as its first partner and official PGL Major eSport cryptocurrency partner soon after.
Getting to know BitKeep
Launched in May 2018, BitKeep is Asia's leading cryptocurrency wallet, providing trusted digital asset management services to over 6 million users in 168 countries. Bitkeep has established strategic partnerships with top 30 networks including Polygon, Solana, BSC, ETH, OEC and many others. As an officially recognized third-party escrow wallet operator, Bitkeep is committed to creating the world's largest entry into DeFi.
For more information access:
Website: https://bitget.com/pt
Telegram: https://t.me/bitget_pt
Twitter: https://twitter.com/bitget_pt
Instagram: https://instagram.com/bitgetpt/
LinkedIn: https://www.linkedin.com/company/bitget-global
Disclaimer: This article is for informational purposes only and does not constitute investment advice or an offer to invest. The CriptoFácil is not responsible for any content, products or services mentioned in this article.
Also read: This cryptocurrency could jump up to 5,000% in the next 12 months
Also Read: JUN Meta Introduces The World's First Global P2E Social Casino
Also read: Cheaper than bitcoin and 50 times more profitable: get to know the 'microcoins' cryptocurrencies