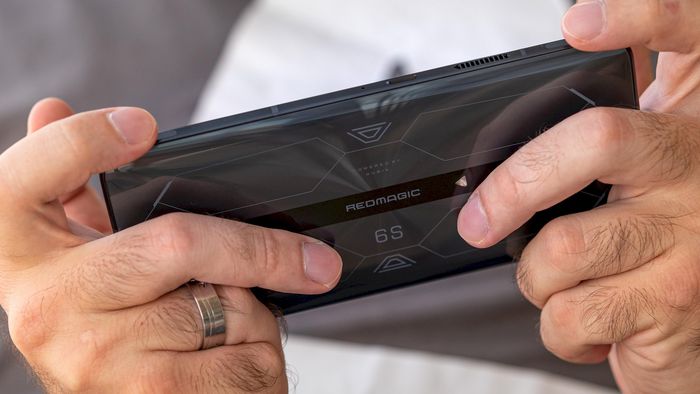 Nubia is one of the arms of ZTE , and among its cell phones is the Red Magic family aimed at the gamer audience. The new generation, potentially called Nubia Red Magic 7, should be announced at the beginning of 2022, and one of its models has now appeared in a test showing its level of performance and some specifications.
Alleged Redmi K50 Pro has leaked cover and rendering showing visuals
Galaxy M33, A33 and A53 5G undergo certification and could be released soon
It was found on Geekbench, one of the main benchmark platforms today, where it has the identification "nubia NX679J". In this case, it comes with the Snapdragon 8 Gen 1 platform, Qualcomm's latest chipset, with four cores clocked at 1.79 GHz, another three clocked at 2.5 GHz and a last one, high-performance, with 3.0 GHz.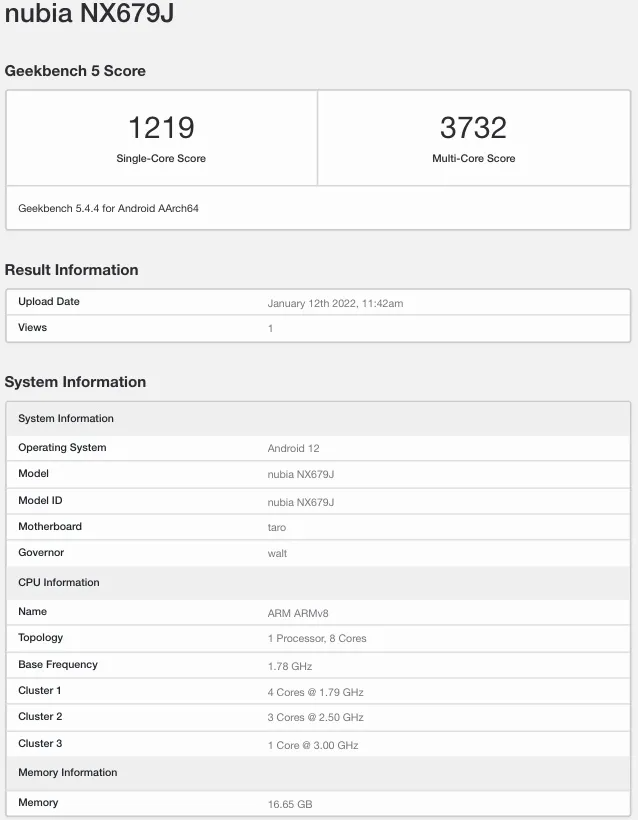 The possible Red Magic 7 has yet to be revealed with 18 GB of RAM, like the model used in the test, and running the Android 12 operating system. With this set, it scored 1,219 points in the test with only one core and 3,732 points with processor performance.
–
Feedly: subscribe to our RSS feed and don't miss any A Market Analysis content on your favorite news aggregator.
–
The cell phone also appeared in regulatory bodies recently, and with that, other details were revealed. It is possible that it will be made official in versions that start with 8 GB of RAM and 128 GB of space for internal storage, and can go up to 512 GB of space and have options with 8 GB, 12 GB and 16 GB of RAM.
Its screen must have OLED technology and be 6.8 inches, with Full HD+ resolution. It is not confirmed, but the chances are high that the 165 Hz refresh rate of the previous generation Red Magic 6S will be maintained. In terms of cameras, it should have a 64 MP main sensor and an 8 MP front sensor. Finally, a 4,400 mAh battery with support for 165-watt fast charging is expected.
In any case, there is no date for the presentation of Red Magic 7, but considering that Red Magic 6 was presented in early March 2021, it may appear in the first half of this year.
Read the article on A Market Analysis .
Trending on A Market Analysis:
5 cell phones on offer in Magalu
N95 mask can be reused 25 times as long as it is properly decontaminated
10 ideas for building in Minecraft
Deltacron: Another variant of the coronavirus is discovered in Cyprus
Logan Honors Captain America and Iron Man's Legacy in Dark Future