The increase in the rate of online scams was also reflected in younger people's concerns about their elders, and also a higher rate of help and exchange of experiences on digital issues. This is what a study published by Avast shows , which puts the greatest dangers during the pandemic as responsible for a total of more than 80% of Brazilians worried about the protection of their parents and grandparents.
6 cybersecurity actions you should teach seniors
Omicron is used as bait to install malware and steal user data
These are elements that unfold in several aspects, especially when talking about a segment that is usually the least aware of technology issues and, also, the one that least trusts the digital world to perform day-to-day tasks. While we talk daily about the metaverse, open banking and smartphones, 29% of respondents reveal difficulties in freeing up space on their devices, while another 20% say they have problems making purchases over the internet or backing up their files.
At the same time, a third of the 65+ generation would like more help from younger people, with 58% admitting they fear being a burden if they ask for this kind of support. At the other end, fortunately, this type of exchange has also increased, with 62% helping and advising parents and grandparents on digital tasks or online safety, essential elements in a period of social isolation.
–
Feedly: subscribe to our RSS feed and don't miss any A Market Analysis content on your favorite news aggregator.
–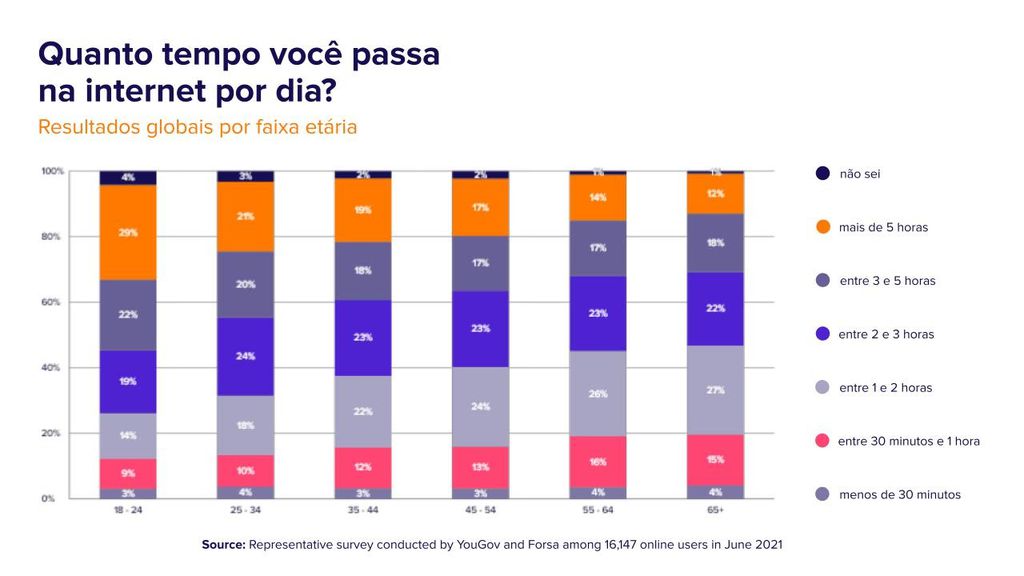 "As an industry, we need to be an enabler for the most vulnerable digital citizens and sharing knowledge online needs to be part of family conversations," says Jaya Baloo, director of information security at Avast. According to her, the younger generations have played a key role in this aspect, with greater use of the network also contributing to an increase in confidence to carry out operations considered more sensitive.
The fear of having passwords stolen or the e-mail and social network profile hacked leads the list of fears , appearing for 30% of respondents. Next is identity loss or theft (28%) and fake e-commerce or banking sites (26%); on the other hand, Avast also saw an increase in security measures, with 78% of Brazilians saying that they stopped performing an operation because they suspect or fear attacks.
There is, however, a downside to this kind of caution, which results in what the study indicates is an isolation of older people from digital issues. While 48% decided not to download certain files or content because they suspected something and 31% avoided public networks due to the fear of having their data stolen, another 39% said they did not make online purchases for this same fear, while 29% reported that they did not use banks for Internet.
The levels of mistrust increase among the highest age groups, while the help of the younger and more attuned is, again, considered essential to reverse this situation in favor of digital inclusion. "It is positive to see high levels of trust online. However, we cannot ignore the differences, keeping older generations in mind when it comes to digital education."
Increased usage, increased security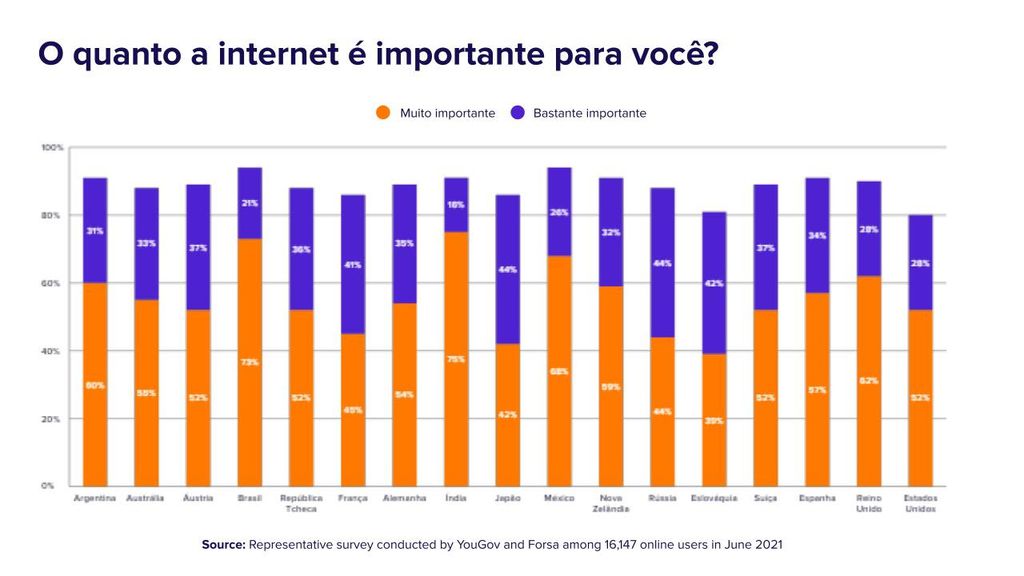 The Avast study places Brazil as one of the countries with the greatest perception of the importance of the internet worldwide. 94% of our countrymen say that the web is important in their lives, while 62% of young people spend more than three hours a day surfing, apart from work time; this value drops to 48% in the 55-64 age group and 51% over the age of 65.
As a result, 86% of Brazilians feel confident in using online services, with this value falling with each age group and reaching 77% for those over 65 years old. On the other hand, 72% of survey participants said they were uncomfortable with these fears, with 62% saying they were very concerned about their own online safety, while 30% said they were not knowledgeable enough to defend themselves from attacks — among older adults. , this percentage is 42%.
The Avast survey surveyed 16,100 people in 17 countries around the world. The digital citizenship study was carried out in partnership with YouGov and is part of a global survey of global digital citizenship trends.
Read the article on A Market Analysis .
Trending on A Market Analysis:
4 reasons not to catch Omicron on purpose
Galaxy A52s 5G Review | Samsung got it right with a phone that surprises
5 cell phones on offer in Magalu
10 ideas for building in Minecraft
Most IT professionals focus on just one programming language