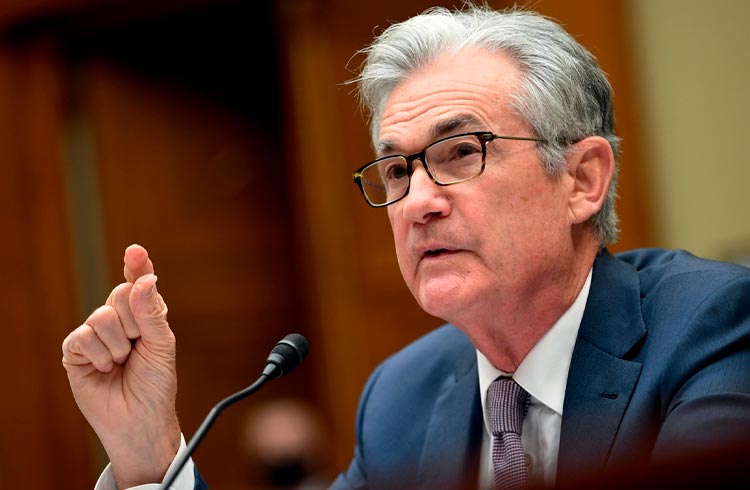 The president of the Federal Reserve of the United States, Jerome Powell, seems to have adopted a posture slightly less aggressive with respect to criptomoedas stable, known as stablecoins.
During his rebrand testimony Tuesday before the Senate Banking Committee, Powell suggested that stablecoins and an eventual US digital currency could coexist, without the former replacing the latter.
Stablecoins and CBDCs
At the hearing, Powell discussed the possibility of the Fed issuing a digital dollar. So Republican Senator Pat Toomey, a well-known cryptocurrency advocate, questioned whether a Fed-issued CBDC would prevent stablecoins from existing:
"If Congress authorizes the Fed to seek a digital central bank dollar, is there anything in this that prevents the coexistence of well-regulated, privately issued stablecoins with a digital central bank dollar?" Toomey said.
"No, not at all," Powell replied.
Although he did not comment further, this statement runs counter to Powell's more recent allegations.
In July of last year, for example, he suggested that the main benefit of a CBDC would be to replace cryptocurrencies:
"In particular, you would not need stablecoins. It wouldn't need cryptocurrencies if it had a US digital currency. I think this is one of the strongest arguments in its favor."
Later, in October, he assured that the US has no intention of completely banning cryptocurrencies like China did.
Fed digital currency report coming
Powell was also asked about the Fed's long-awaited digital currency report. In this regard, he stated that the document will be released within a few weeks.
The report is expected to focus primarily on central bank digital currencies, a subject the Fed has been looking at "very carefully" since early last year.
Powell also said the report will ask for public feedback.
"And by the way, it will be more of an exercise in asking questions and seeking information from the public, rather than taking a lot of positions on various issues, although we do take some positions," he said.
Also read: Two NBA players will receive part of their salary in Bitcoin
Also read: B3 plans cryptocurrency-related launches in 2022
Also read: Terra appreciates 9% and surpasses BSC becoming the second largest blockchain in the DeFi market