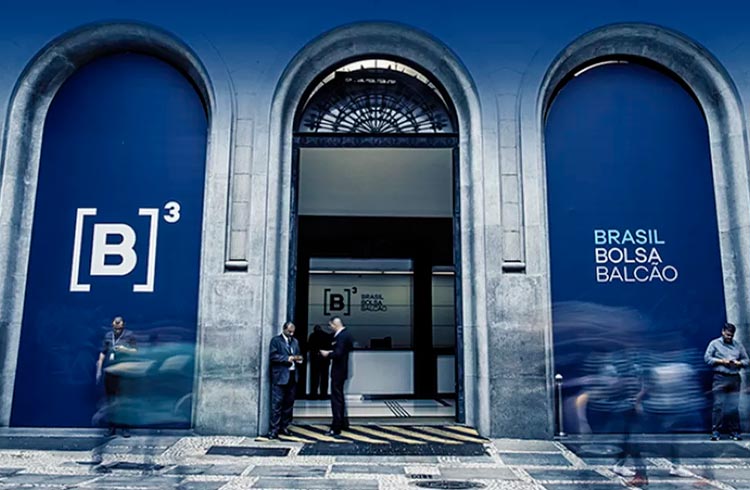 It is not today that B3 has an eye on the large volume moved by cryptocurrencies.
Last year, as reported by CriptoFácil, the CEO of B3, Gilson Finkelsztain, stated that the owner of the stock exchange in Brazil welcomes the technology behind cryptocurrencies, the blockchain. Furthermore, he highlighted that B3 can use blockchain for tokenization of physical assets.
Now, it was the turn of Jochen Mielke de Lima, director of the exchange operator, to say that B3 plans to launch crypto-related products throughout 2022 and 2023.
Cryptocurrencies on B3
In an interview with Valor, the executive noted that, today, there are already some exchange-traded funds (ETFs) launched on B3. These products track the movement of cryptocurrencies such as Bitcoin (BTC) and Ethereum (ETH).
According to Jochen, the next steps would possibly be to promote a futures market for digital assets and infrastructure for exchanges.
"In this world of ETFs, we have 150,000 investors with BRL 100 million in ADTV [average daily traded volume] in November," commented the executive, highlighting the high demand.
Jochen pointed out that one of the opportunities lies in the wide range of existing cryptocurrency trading platforms:
"We have around 30 national crypto exchanges, apart from the international ones that operate here. We could offer a service to facilitate and standardize their operations. I believe it has something to explore in providing custody services and in the settlement process."
Cryptocurrency custody
Also according to the executive, the crypto asset value chain is, in a way, similar to the regulated stock market that exists today.
After all, both involve issuance, trading, settlement and custody. In this regard, he highlighted that B3 is identifying points of friction that it can help resolve. This includes helping the exchange's customers provide the best access to their end customers.
As far as custody is concerned, the director pointed out that there are few organizations that offer qualified national custody. That's because most still do custody abroad.
Finally, Jochen told Valor that news involving the largest cryptocurrencies on the market will arrive "in the coming months" in a "pipeline" and not in a single major release.
"Digital assets are within the adjacencies. We've looked at them since 2016, when we had a more technology bias, which led us to invest in [blockchain platform] R3," he concluded.
Also read: Mercado Livre may launch its own stablecoin
Also read: Analyst highlights that SAND can take off from the market and rise 15%
Also read: Terra appreciates 9% and surpasses BSC becoming the second largest blockchain in the DeFi market