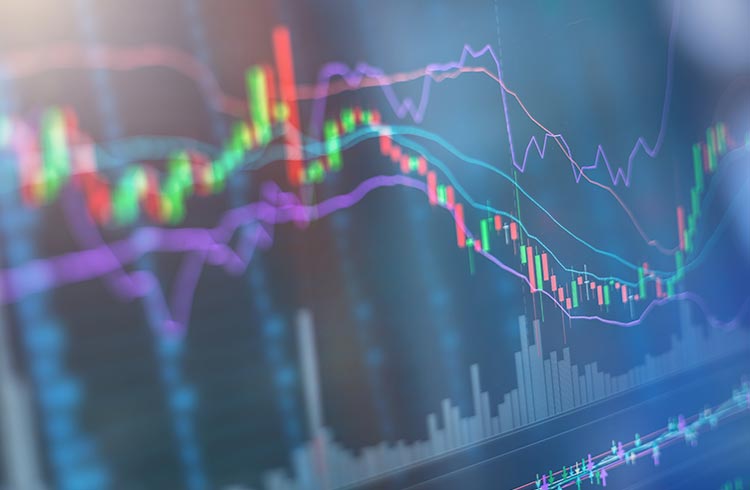 The cryptocurrency market dawned with a slight increase on Tuesday (11). According to CoinGecko, cryptocurrencies such as Bitcoin and the main altcoins on the market started with a positive balance.
Bitcoin , the main cryptocurrency on the market, rose by 0.7%. The current price of the cryptocurrency is at $41,858 and the trend was slightly bullish in the early morning hours.
Ethereum , the second largest cryptocurrency on the market, also rose 0.2% in the last 24 hours. The price at 8 am was $3,117.
Binance coin, on the other hand, has been trading with considerable rally in the last 24 hours. According to CoinGecko, BNB is up around 3.5% in the last 24 hours. The current price is $450.
In addition, currencies such as Terra, Dogecoin and Polygon were up between 2% and 6%. The other cryptocurrencies , such as Solana, Cardano, XRP and Polkadot all registered lows.
The global cryptocurrency market cap dropped nearly 1% to $1.96 trillion in just 24 hours. Meanwhile, the total market volume increased by about 44% to $102.63 billion.
The total volume in DeFi is $16.54 billion, which represents 16.08% of the 24-hour volume of the total cryptocurrency market. The volume of all stablecoins is $80.92 billion, which represents 78.64% of the total.
Cryptocurrency scams hit record in 2021
Crypto-based crime peaked in 2021, with transactions involving illicit addresses taking in $14 billion over the year, up from $7.8 billion in 2020, blockchain data firm Chainalysis said.
However, as a percentage of cryptocurrency transaction volumes, the share of fraudulent transactions dropped to a record 0.15% in 2021, the company said.
In all criptomoedas tracked by Chainalysis, the total volume of transactions increased to US $ 15.8 trillion in 2021, a sixfold increase over 2020.
Annual trends suggest that crime is becoming a smaller part of the cryptocurrency business ecosystem – bar 2019, an atypical year largely due to the PlusToken Ponzi scheme. They also show that law enforcement's ability to fight cryptocurrency-based crime is evolving.
Also read: Analyst believes 15% rise in Shiba Inu and Dogecoin memecoins
Also Read: Metaverse Riot Racers Announces Beta Version
Also read: Axie Infinity: New Update PATCH 1.1.2