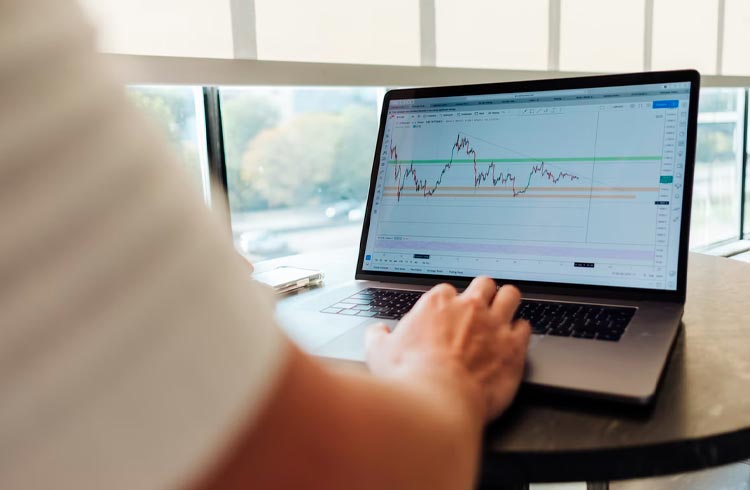 While the price of Bitcoin (BTC) has been suffering new daily lows and analysts already believe in a sudden drop that could take the value of the main cryptocurrency on the market below $ 35,000, expert Akash Girimath is optimistic about the possibilities of memecoins. Dogecoin (DOGE) and Shiba Inu (SHIB).
Thus, according to him, Shiba Inu price marked the $0.0000283 support level on Dec 20, 2021 and Jan 5, creating a double bottom setup.
Therefore, right after this pattern, SHIB cut through this support level, collecting liquidity from the sell-stop that was below it.
"Marginalized buyers took the opportunity to accumulate the discounted Shiba Inu price, triggering a small uptrend that allowed the meme coin to rebound above $0.0000283," he said.
So, according to him, going forward, SHIB needs to stay above this trendline to initiate a 20% advance to $0.0000341 or the 50% retracement level and buy-stop liquidity resting above it.
"Although unlikely, the price of Shiba Inu could continue this high and run towards the double top formed around the $0.0000399 range, doubling the total gain from 20% to 40%", he points out.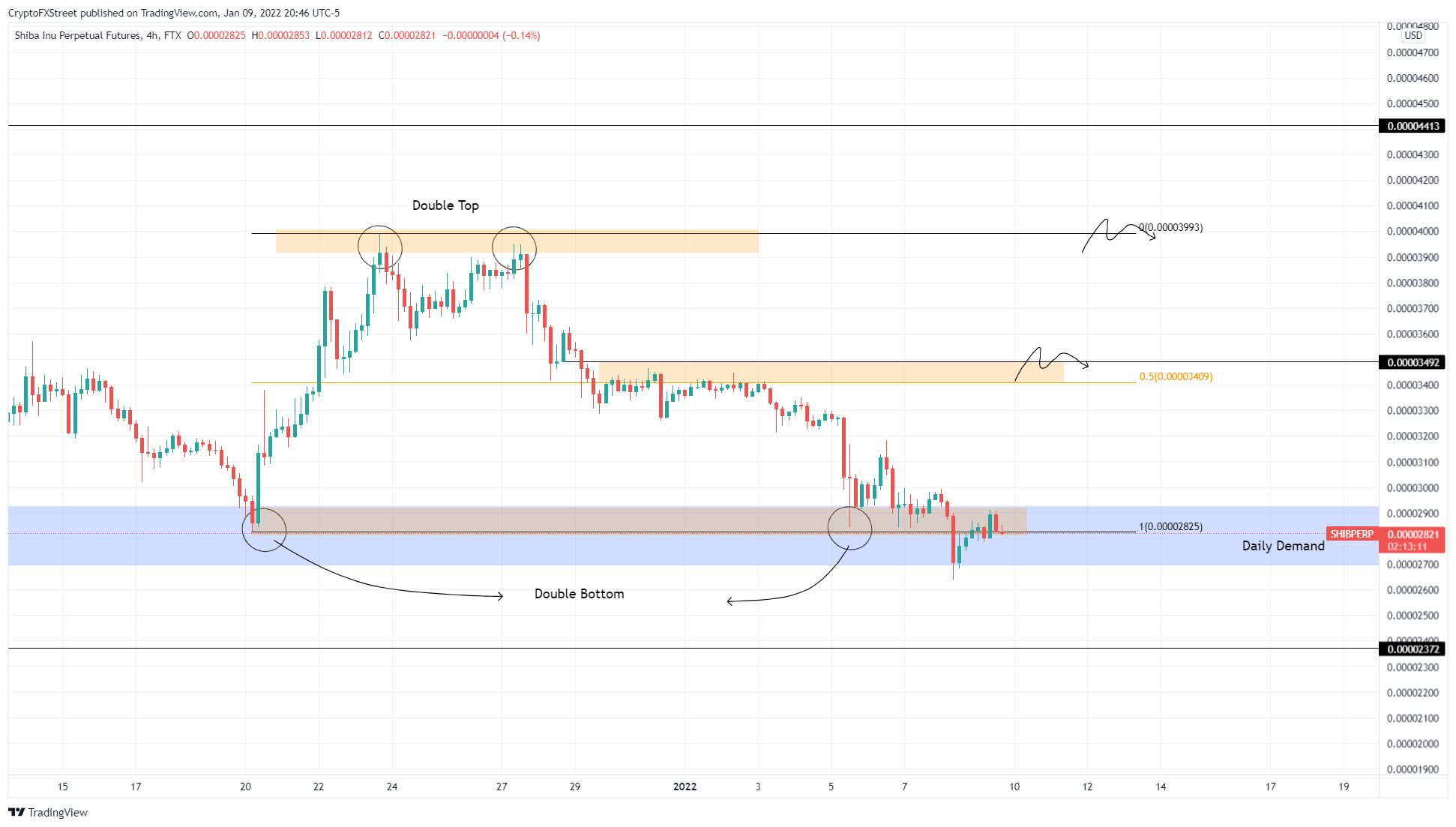 dogecoin
Thus, in the case ofDogecoin (DOGE) the analyst points out that the memecoin price exhibited a fractal on January 3, which consisted of a failed triple bottom setup followed by a massive uptrend.
"However, this outlook failed to provide value as DOGE cut the $0.159 and $0.151 support floors, invalidating the fractal," he said.
Thus, according to him, after breaking the $0.151 support level, Dogecoin price reached the low of $0.147. Shortly after that, DOGE set another lower low, effectively collecting liquidity and signaling a typical rock bottom structure.
Therefore, according to him, investors can expect Dogecoin price to rebound above the $0.151 and $0.159 barriers and make a 10% run to the $0.168 resistance barrier.
"In a bullish case, market makers are likely to push DOGE past the $0.176 barrier to collect buy-stop liquidity above it," he said.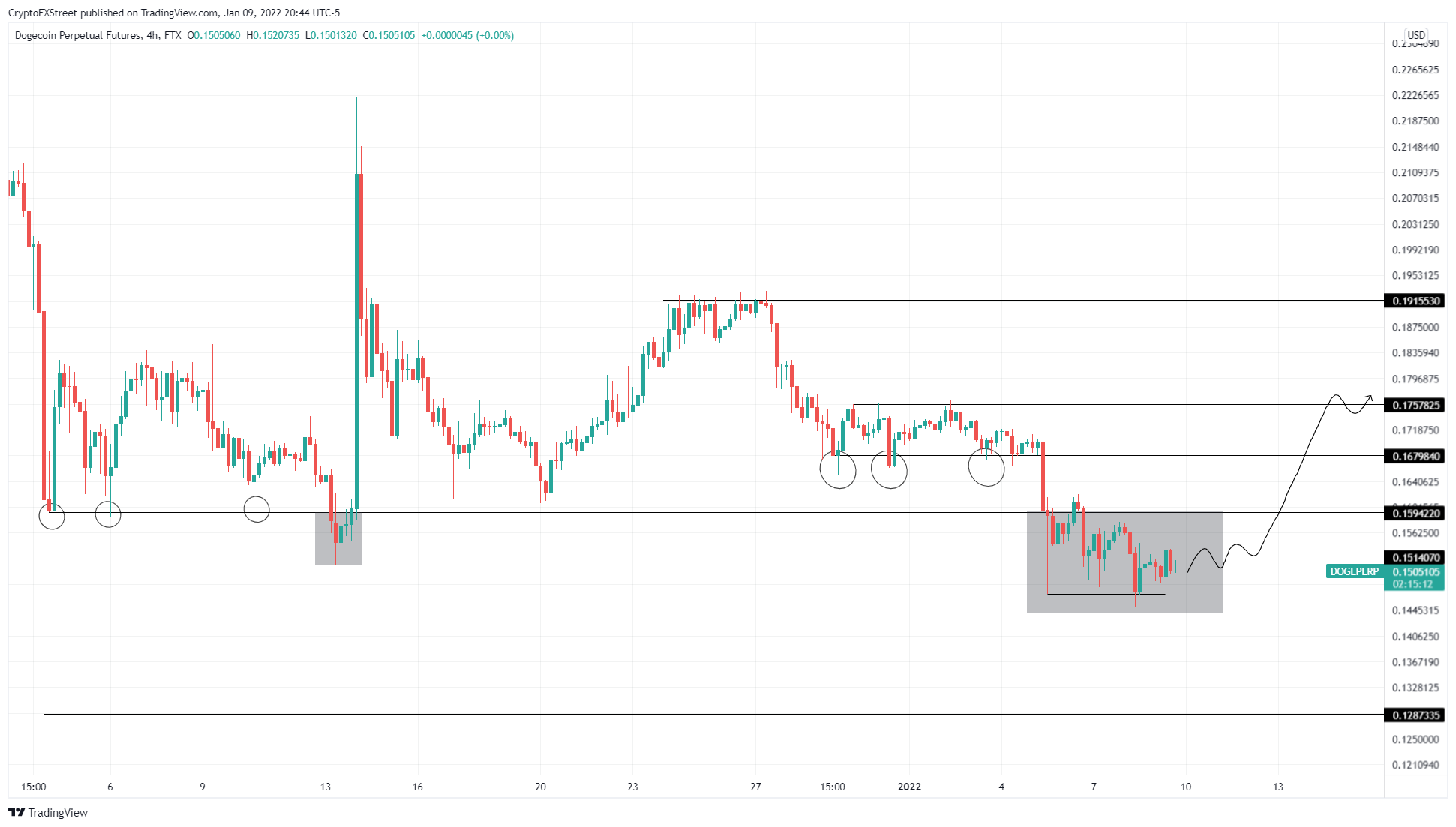 Also read: Axie Infinity: New Update PATCH 1.1.2
Read also: Ethereum Whale buys BRL 560 million in five altcoins
Also read: Eduardo Paes wants to find mayor of Miami and Rio de Janeiro could become a crypto city