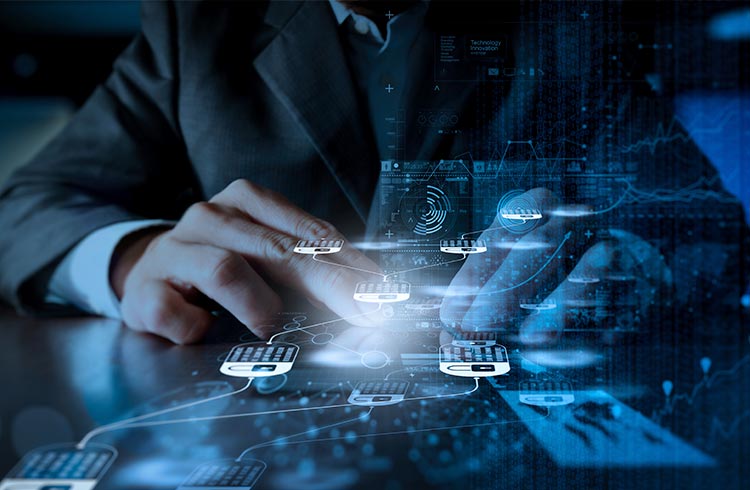 A popular cryptocurrency analyst, highlighted that the year 2022 will be marked by a new boom in the universe of decentralized finance (DeFi) as well as tokens linked to Oracles for blockchain platforms.
Thus, he said that these two key subsets of the world of criptomoedas will be crucial to boost the ecosystem of Web3.0 and the development of own ecosystem of criptomoedas .
So in a new strategy session, trader known as 'the chart guru' Michaël van de Poppe said that after a lackluster 2021, the Chainlink (LINK) data feed service could take the flag to the decentralized finance networks with their oracles solution advancing.
"A year ago we were at exactly the same level as where we are now. What Does It Mean 2021 hasn't been one of the best years for Chainlink, oracles and DeFi. But recently we've seen strength in the DeFi section and various DeFi protocols have emerged left and right, have shown strength through which continuation looks very likely," he said.
So, according to him, if 2022 sees a new boom in the DeFi ecosystem, Chainlink will likely lead the market in a bullish move.
oracles
Oracles work by connecting real-world information with blockchain systems in order to validate triggers or information vital to the execution of certain smart contracts.
Thus, Van de Poppe notes the recent higher highs and higher lows of Chainlink against Tether (USDT), when making 2022 price predictions for the crypto asset.
"If we hold and we have a higher low being made here at $19.50, we will hit the range highs again and once we break the highs of $33 we are likely entering a new trend. So we're looking to continue with $77 and $120 [as] the next targets for Chainlink," he said.
Thus, the cryptocurrency analyst concludes his annual market assessment by saying that he has no doubt that the year 2022 will be the year of DeFi and Oracles.
Also Read: After Pressure From Founder, Mozilla Stops Taking Cryptocurrency Donations
Also read: Vasco da Gama announces new partnership and launch of NFTs
Also read: Countries that banned bitcoin have doubled in recent years