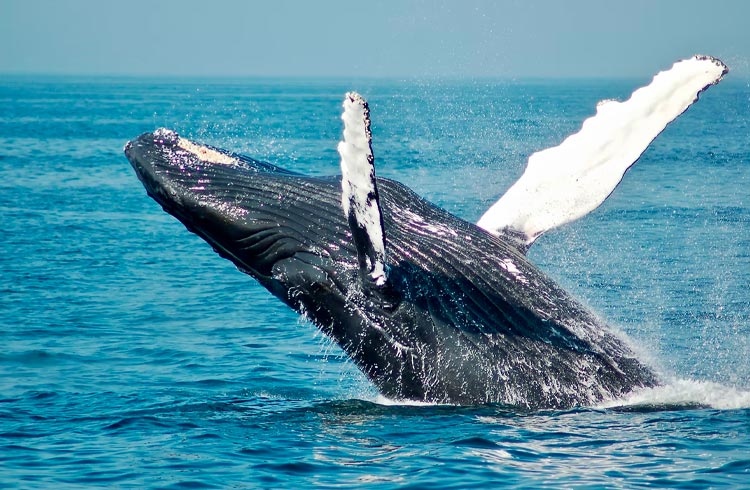 One of the biggest whales ofEthereum (ETH) is keeping an eye on the altcoin market. According to data from WhaleStats, the big investor has already invested US$ 100, or R$ 560 million at the current price. The target is five famous altcoins:
FTX token (FTT);
Polygon (MATIC);
AAVE;
Chainlink(LINK);
Wrapped Bitcoin (WBTC).
As revealed by WhaleStats, the unknown investor has a total of US$ 17 billion (R$ 95.7 billion). The website does not indicate whether it is an isolated investor, a large company or an exchange. However, the volume of individual purchases was quite expressive.
All purchases were made on Friday (7). According to the WhaleStats ranking, the whale ranks 557th among the richest ETH investors.
FTT and MATIC
Firstly, the whale acquired 1,408,969 FTT tokens. The total, at the time of purchase, corresponded to US$ 49 million, approximately R$ 277 million. A second transaction shows that the investor purchased an additional 1,049,990 FTT worth US$36.51 million.
The whale also purchased 4,250,000 MATIC worth US$8.79 million, or about R$49.8 million. MATIC is the token of the Polygon network, which serves as a second layer of ETH.
The investor also bet big on decentralized finance (DeFi), with an investment of $3.67 million in the purchase of 17,893 tokens from the AAVE network. The network is focused on making loans and income with cryptocurrencies.
In its fifth transaction, the whale turned its eyes – and its wallet – to Chainlink (LINK) . The purchase was for 61,401 LINK tokens worth US$1.53 million, or R$8.67 million.
Finally, the Ethereum whale also bought Bitcoin (BTC), but not the original cryptocurrency. Instead, he acquired 43 Wrapped Bitcoin (WBTC) , paying $1.8 million. WBTC is a crypto asset that represents BTC on the Ethereum network. It is currently one of the most used tokens on the network, especially in the DeFi market.
In total, the whale spent $101.3 million on the purchase of the five cryptocurrencies. The big purchases were made amid the sharp devaluation that hit all cryptocurrencies. BTC, for example, dropped below $40,000 this Monday (10), opening up several buying opportunities.
Also read: Bitcoin may have established a price floor, according to important indicator
Also read: PayPal plans to launch its own stablecoin, reveals executive
Read also: Brazilian cryptobank launches up to 10% cashback in cryptocurrencies for supermarket purchases