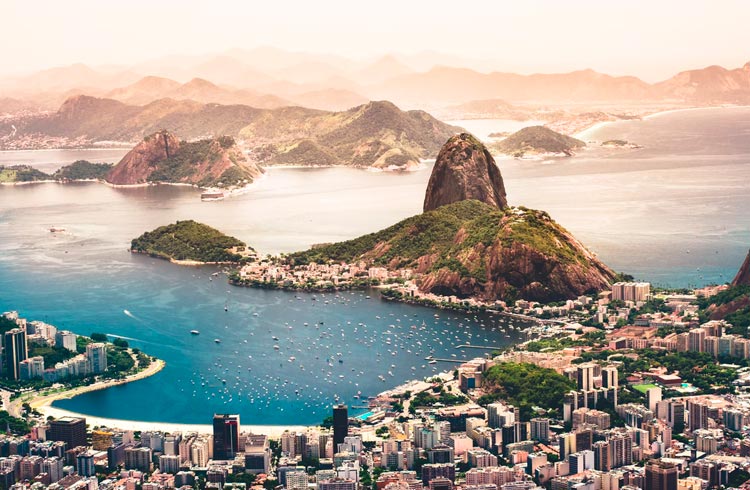 The city of Rio de Janeiro may have taken an important step towards becoming a cryptofriendly municipality in Brazil as Rio Mayor Eduardo Paes scheduled a virtual meeting with Miami Mayor Francis Suarez.
Thus, according to information from the Mayor's Office, Paes wants to talk to Suarez to understand the models of technological and economic innovation that are being implemented in the city of Florida.
Therefore, although he did not directly mention Bitcoin and cryptocurrencies, Suarez's main actions in the economic and technological sector involve the universe of crypto assets with the American mayor himself asking for his salary to be paid in Bitcoin .
Thus, one of the actions of the mayor was to create a cryptocurrency of its own for the city, MiamiCoin (MIA), in a joint initiative of the city hall with CityCoins, and which has already raised US$ 55 million for the city through the mining process of the municipal cryptoasset. .
Thus, in the case of the meeting between the commanders of the executive power of Rio and Miami, according to the president of the investment attraction agency Invest Rio, Rodrigo Stallone, will also address the implementation of cryptocurrency companies.
"The capital of Rio de Janeiro is keeping an eye on crypto companies and with promising conversations," he said.
cryptofriendly river
Thus, according to Stallone from Rio de Janeiro, the municipal government is keeping an eye on the jobs and opportunities that crypto companies can bring to the city and not so much for the broad cryptocurrency market itself.
"Our mission is to generate economic development by attracting relevant investors to the city. We have the ability to help economic actors avoid mistakes and generate faster results with our local expertise". stated.
Eduardo Paes and Francis Suarez will participate in Rio Innovation Week, a conference on innovation and technology that takes place from January 13 to 16, with virtual and in-person events, based at the Jockey Clube Brasileiro, in the capital of Rio de Janeiro.
Also read: Bill Miller invests 50% of his funds in Bitcoin: "crisis protection"
Read also: Ethereum Whale buys BRL 560 million in five altcoins
Read also: Brazilian cryptobank launches up to 10% cashback in cryptocurrencies for supermarket purchases