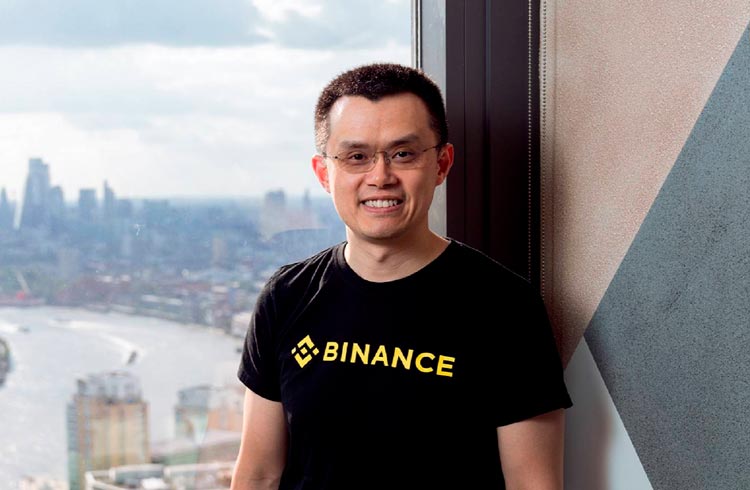 Binance CEO Changpeng "CZ" Zhao was named the 11th richest person in the world, as measured by the Bloomberg Billionaires Index. Zhao's fortune is valued at US$ 96 billion, which is equivalent to R$ 540 billion at the current price.
With that, Zhao has established himself as the richest man in the world in the cryptocurrency market. The CEO owns 90% of Binance shares, the market value of which is not known.
In 2021, the executive's fortune increased by about US$ 21 billion. Zhao stated that his personal cryptocurrency fortune makes up the majority of his net worth. But the CEO never revealed which cryptocurrencies he owns or in what amounts.
However, the presence of his name in the Bloomberg rankings did not impress Zhao. The CEO used his Twitter to comment on the choice.
"Don't worry about rankings. The focus should be on how many people you can help, " Zhao said.
From poker to cryptocurrencies
Zhao's trajectory is surprising to say the least. Until 2013, Zhao worked at a fast food chain called Flipp'n Burgers as an employee at one of the fast food outlets. His shift began in 2013 when Bobby Lee, then CEO of cryptocurrency exchange Ron Cao, persuaded Zhao to invest 10% of his net worth in Bitcoin (BTC).
At the time, BTC was far from the big hit it is today. In fact, cryptocurrency still suffered from attacks and associations with crimes and hacking. That is, Zhao ended up walking into the right place at the right time.
Considering Binance as the world's largest exchange by trading volume, Zhao's equity estimate is not surprising. However, Forbes put the CEO's stake at 30% of the shares. As a result, your equity could be less than estimated.
Thus, Zhao's actual net worth has been more the subject of speculation. Even so, the 44-year-old software engineer is well-respected and a popular figure in the cryptocurrency industry.
With the evolution of the cryptocurrency market and the growth of Binance, Zhao's wealth tends to evolve. In this way, it is very likely that he will soon join Elon Musk, Jeff Bezos, Bill Gates and Mark Zuckerberg in the list of the richest men in the world.
Along with Zhao, other names in the cryptocurrency market appeared on the Bloomberg list. Among them are Sam Bankman-Fried, founder of FTX ($15.4 billion) and Coinbase CEO Brian Armstrong, worth $8.9 billion.
Also read: Trader Peter Brandt points out that Ethereum will plummet
Also Read: Bitmex Co-Founder Says Cryptocurrency Market Will Plunge 90%
Also read: Bitcoin may have established a price floor, according to important indicator