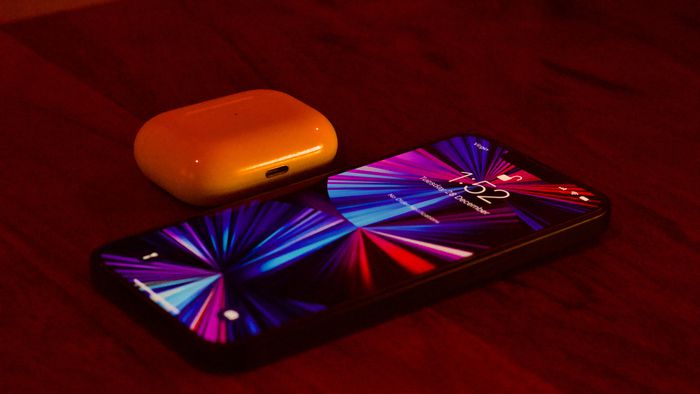 Bluetooth is one of the essential features available on iOS that allows you to make connections with other Apple gadgets such as Apple Watch and AirPods, as well as accessories and peripherals from other brands. When Bluetooth stops working on iPhone , it may indicate problems with the device's software or internal components.
10 tips to make your old iPhone faster
14 Essential Tips to Save Battery on iPhone and iPad
In this regard, it is important to perform some testing procedures to be sure about possible iPhone pairing issues. Some cases are easier to identify and resolve; others may need expert help from a technical assistance service .
How to Solve Bluetooth Problem on iPhone
Before you begin, remember that a few basics are important: Make sure you have the accessory you want to pair with iPhone, such as headphones, smartwatches, or capacitive pens; are working properly and with sufficient battery power. Another important detail is that distances and physical barriers must be considered, with at least 10 meters of distance between devices.
–
Feedly: Subscribe to our RSS feed and don't miss any A Market Analysis content in your favorite news aggregator.
–
Also consider that there may be interference from antennas, cables and other types of components. Therefore, establish a safe and unencumbered environment to begin testing your iPhone. Therefore, check out some procedures that can solve the Bluetooth malfunction.
1. Check if Bluetooth allows new connections
Even though Bluetooth is turned on on the iPhone, this is not an exact indication that the device allows new connections. If you usually keep the feature in intermediate mode in Control Center, with a white background (not blue), it means that although Bluetooth connections with Apple devices are still working, devices from other brands will not be able to connect.
To make sure Bluetooth is accepting new connections on your smartphone, open the Settings app, go to "Bluetooth" and tap "Allow New Connections". Then just tap the devices you want to pair with iOS.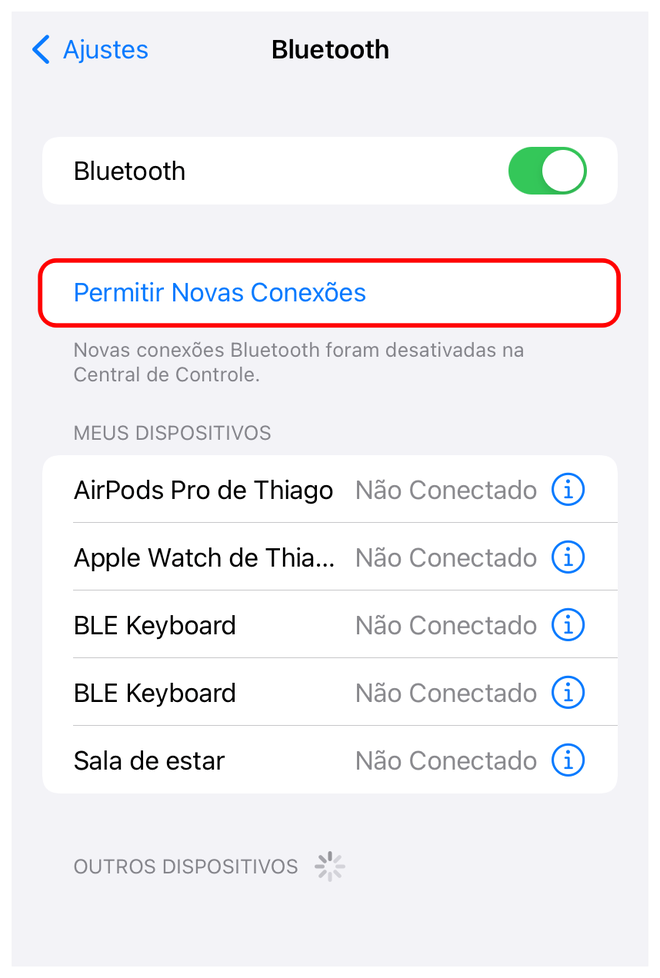 2. Turn off Bluetooth and restart iPhone
If you're noticing unusual Bluetooth behavior in iOS settings, such as not detecting new devices around, it's possible that a system bug is preventing it from working properly.
Then go to the Settings app, tap "Bluetooth" and disable it by activation key. Then turn iPhone completely off and back on again. Finally, after the device has completely restarted, reactivate Bluetooth and check that everything is back to normal.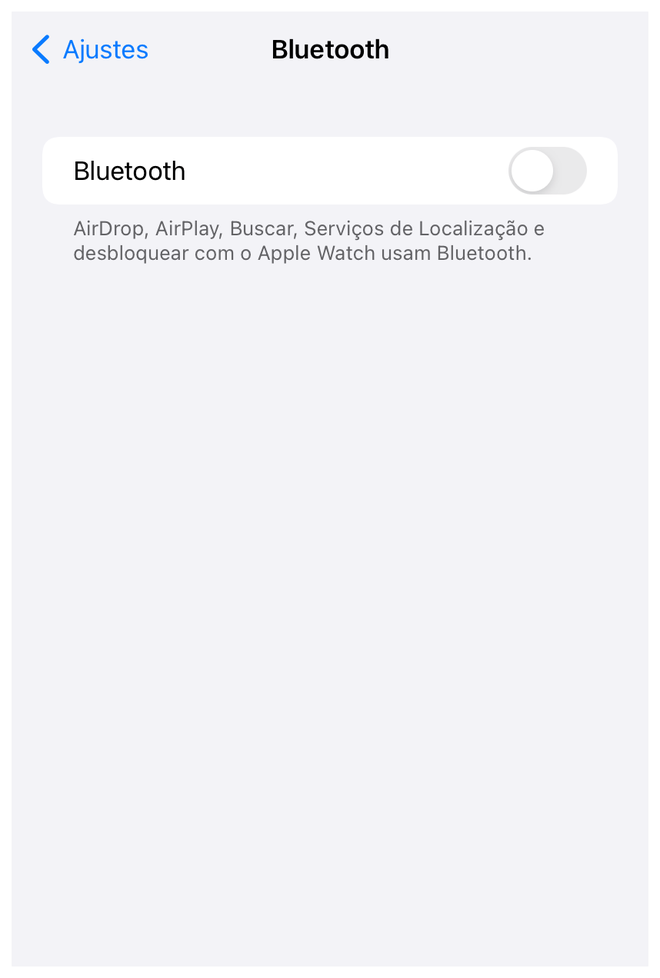 3. Pair a device again
Is Bluetooth recognizing a peripheral, but it's not working? In this case, there may be a problem in the connection between the devices. To resolve this, you must unpair the connection and perform it again.
To do this, go to the Settings app, tap "Bluetooth", then select the "i" button (circled around) next to the corresponding device. Then tap "Forget This Device". Finally, try pairing them one more time.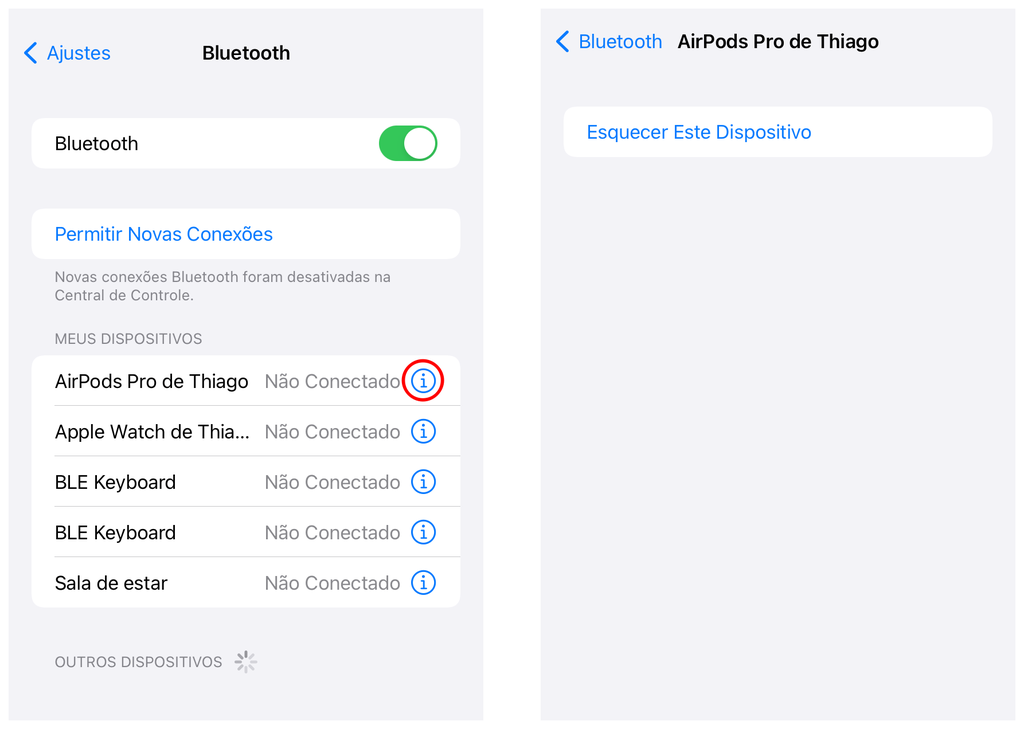 4. Update iPhone software
There are iOS firmware versions that can cause Bluetooth incompatibilities and make it work, especially in beta operating system versions. Therefore, it is important to resort to software updates to resolve the issue.
See if there is an update available for your iPhone by going to the Settings app, then tapping "General" > "Software Update" . Update iOS to the latest version made available by Apple and see if Bluetooth, at the end of the process, returned to normal.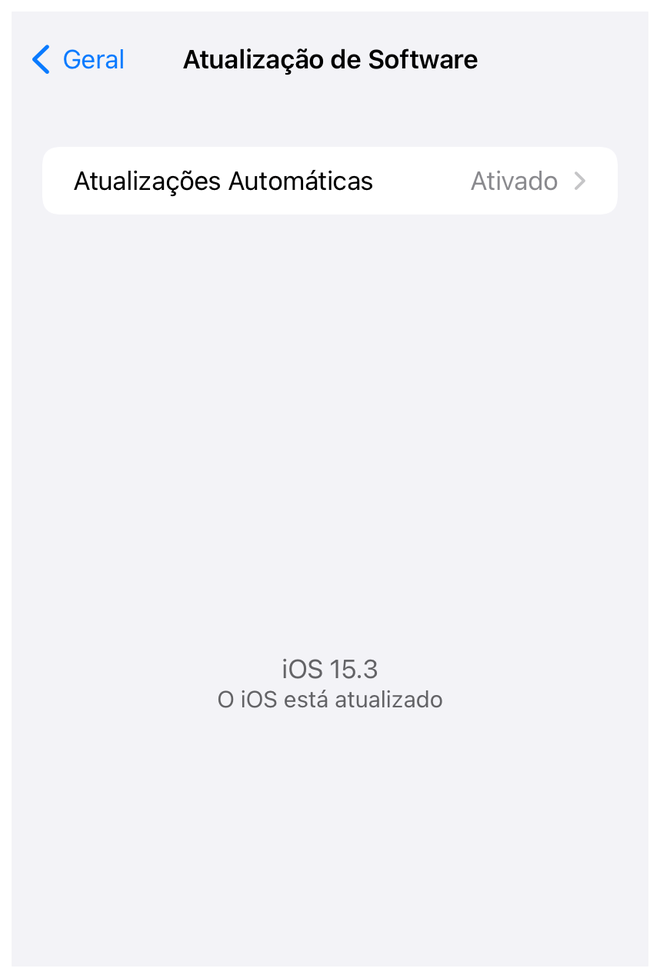 5. Restore default network settings
If you don't find an update available for iOS, or you haven't resolved your Bluetooth connection issue yet, resetting your network settings can help. This procedure will erase all connections saved on the device, with Wi-Fi and paired peripherals, so you will have to perform password authentication again on internet networks.
Find this option by going to the Settings app, tap "General" > "Transfer or Reset iPhone" > "Reset" . Finally, choose the option "Reset Network Settings" and follow the instructions indicated.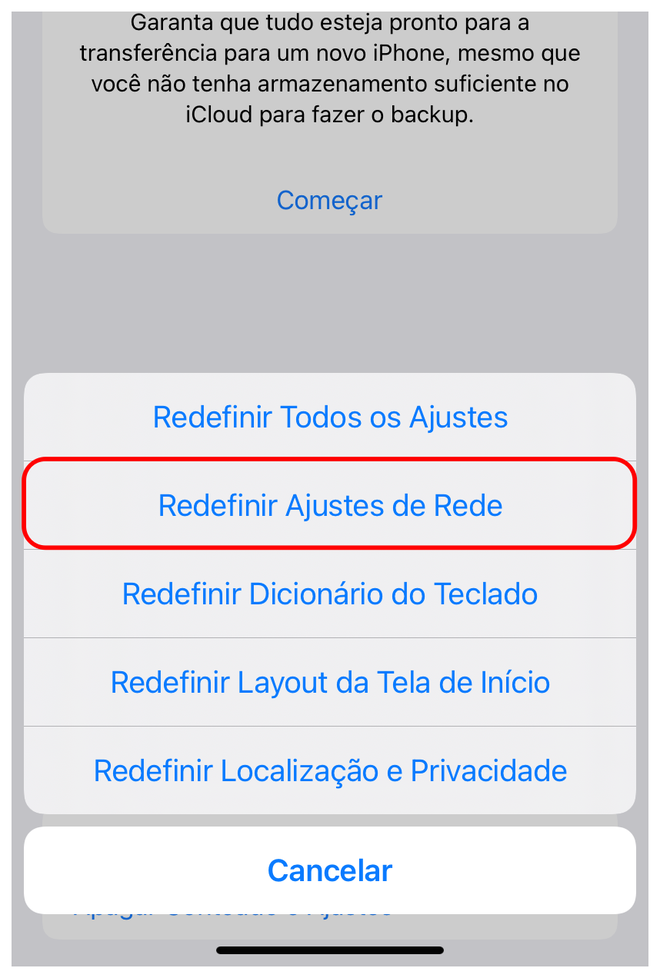 6. Restore iPhone to factory settings
The last — most drastic — option for resolving Bluetooth connection issues and other system-related bugs is to erase iPhone content and settings by restoring it to factory settings. You can follow our complete tutorial on how to format and reset the device .
After formatting your smartphone, all data including contacts, photos and apps will be erased and iOS will launch as if it was just out of the box. In the initial system settings, you can retrieve a backup made on iCloud or use a PC/Mac to restore your information.
Read the article on A Market Analysis .
Trending at A Market Analysis:
Ômicron: know how to differentiate symptoms in vaccinated and non-vaccinated people
Galaxy S21, S21 Ultra and M62: Samsung mobile phones on offer
Ransomware uses popular remote management program to infect machines
12 Fun Facts About Spotify You Probably Didn't Know
4 powerful cell phones on offer at Magalu