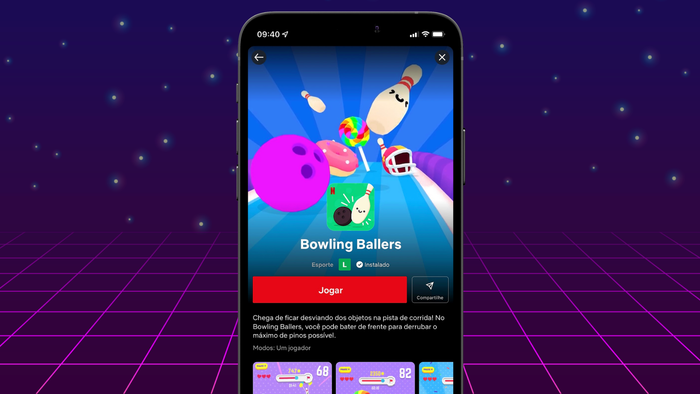 With more than 10 games available, Netflix Games is the great news of the streaming service. Now the games are coming to more platform subscribers! Anyone who uses Netflix on mobile can access the "Games" category and install several original games from the platform.
How much does it cost to subscribe to Netflix: plans, amounts and payment methods
How to access and use Netflix Games
Netflix games appear among its movie and series recommendations. If the "Games" button is not yet available on your main menu, you can also download Netflix games from the Google Play Store and App Store.
Folks, it's worth remembering that all Netflix Games games only work with subscription, ok? So, you need to sign in with your Netflix account, but they don't have ads and there are no additional purchases in the games either. Which is pretty cool!
–
Download our app for iOS and Android and follow the main technology news in real time on your smartphone.
–
Ah! And some of them are inspired by Netflix hits like Stranger Things, for example. In this article, I'm going to show you some of the best games available on Netflix Games. Just take a look!
1. Bowling Ballers ( Android |iOS )
Bowling Ballers is a Race and Arcade style game (with several stages). In this game you can participate in an obstacle race with lots of coins and bowling pins. So, controlling the bowling ball you need to collect as many coins as possible and drop all the pins while completing the game phases. He's a lot of fun!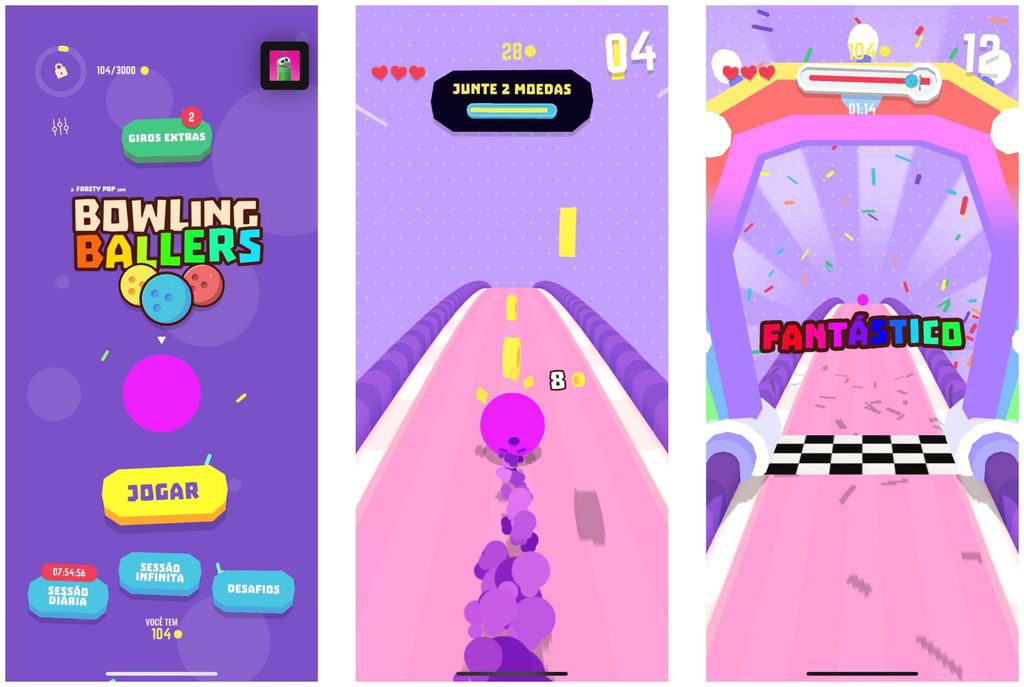 2. Stranger Things 3: The Game ( Android | iOS )
Stranger Things 3 is a game that all fans of the series need to know about! In this game, you can return to the city of Hawkins (this time in pixels) as one of the 12 main characters. In the story, you can play with Dustin, Eleven, Lucas, Mike, Max, Will, among others. Can't you wait to watch the next season of Stranger Things either? It is worth checking!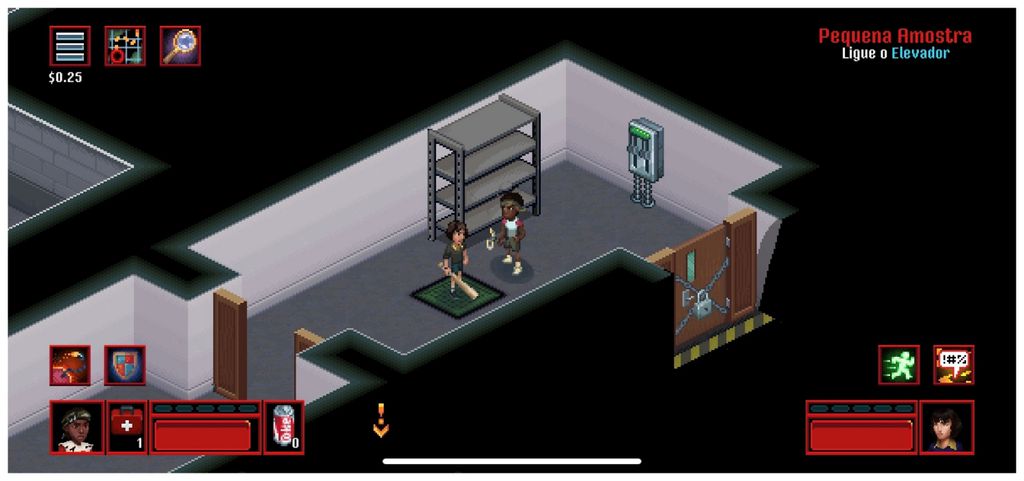 3. Hextech Mayhem: A League of Legends Story ( Android | iOS )
Hextech Mayhem is an Arcade-style rhythm game set in the League of Legends universe. In the game, you can play with scientists Ziggs and Heimerdinger exploring thrilling stages in this action-packed "Hexposives" story.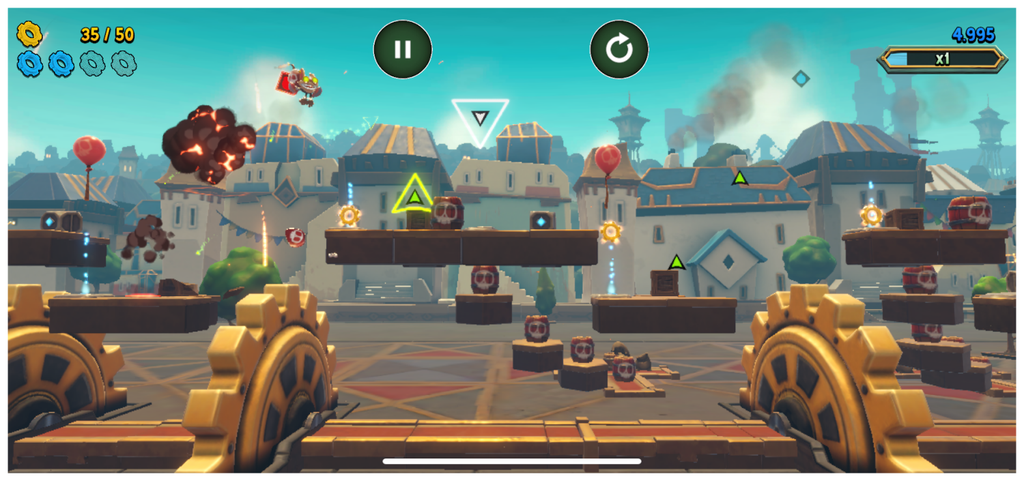 4. Teeter (Up) ( Android | iOS )
Teeter (Up) is an "arcade" style game where you need to control a platform and guide the ball to a hole. This one is a little less hectic, with no "Demogorgons" or explosions in the way. Your biggest challenges are gravity and the laws of physics to score points and pass the level.
5. Dominoes Café ( Android | iOS )
Dominoes Café is a board game that adds new colors to the classic dominoes. If you were looking for a more casual game to enjoy without too much commitment, this might be a great option. In this game, you can enjoy realistic games with up to 4 players and you can also customize your pieces and board.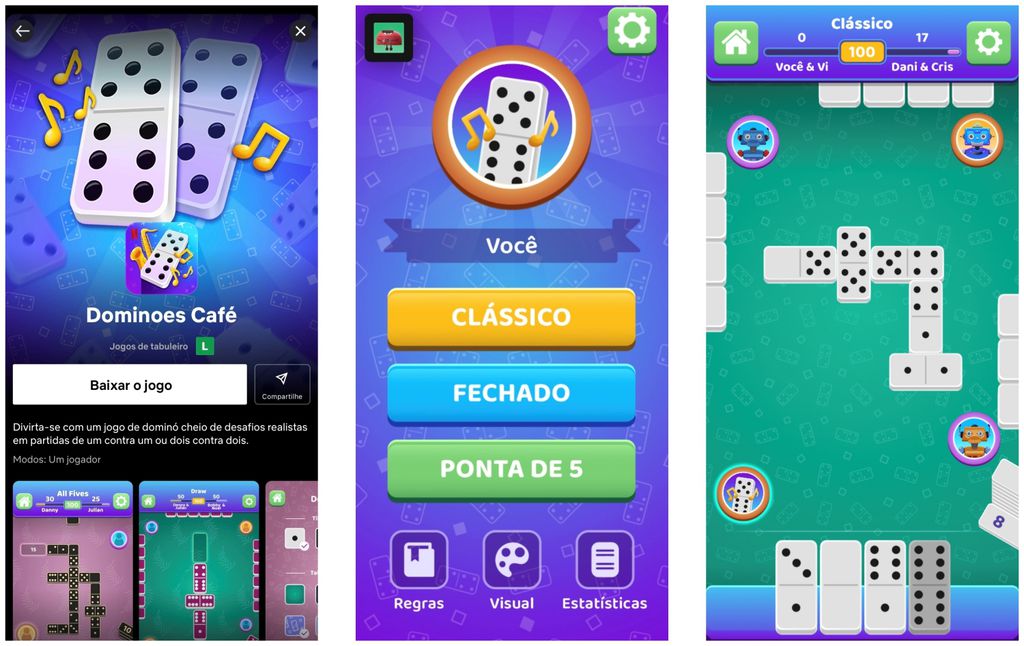 These are some of the coolest games available on Netflix Games. Liked this article Share this tip with your friends who use Netflix a lot!
Read the article on A Market Analysis .
Trending at A Market Analysis:
Enchantment | 6 easter eggs you probably haven't seen
The popular car is dead in Brazil
Ômicron: know how to differentiate symptoms in vaccinated and non-vaccinated people
The sky is not the limit | Near-Earth asteroid, magnetar explosion and more!
Top 5 Netflix series on technology