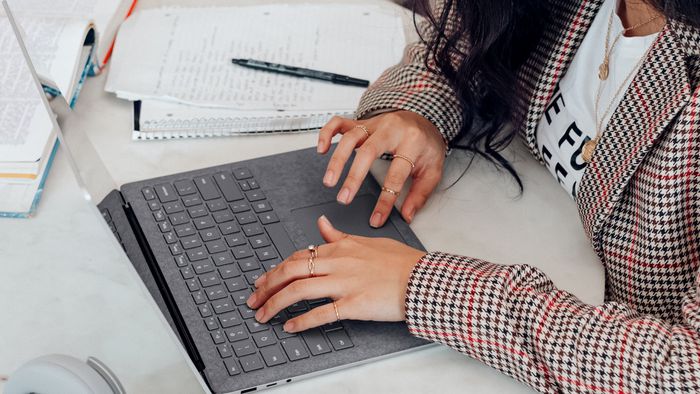 Could technology help you have a more productive return to school After all, resuming the rhythm of studies is sometimes not an easy task, right? Therefore, today I have separated some tips! If you're getting ready for a new school year, college entrance exams or even a new semester at college, there are some apps that can help you plan and organize better.
5 apps to help kids study math
Discover 5 apps to better organize your time
Want to find out what they are? Just take a look at this article!
1. More moments of concentration
Focusing on studying can be challenging, right? Several notifications arrive on the cell phone, and at home there are also other responsibilities, so it is sometimes difficult to dedicate a few hours just to study. In that case, the Focus To-Do app ( Android | iOS ) can be a great solution!
–
Follow A Market Analysis on Twitter and be the first to know everything that happens in the world of technology.
–
This is an app inspired by the Pomodoro concentration technique, it consists of dividing concentrated periods of 25 minutes and small intervals of 5 minutes. That way, using the app you can better manage your study time and take short timed breaks to rest or do other tasks. Pretty cool, right?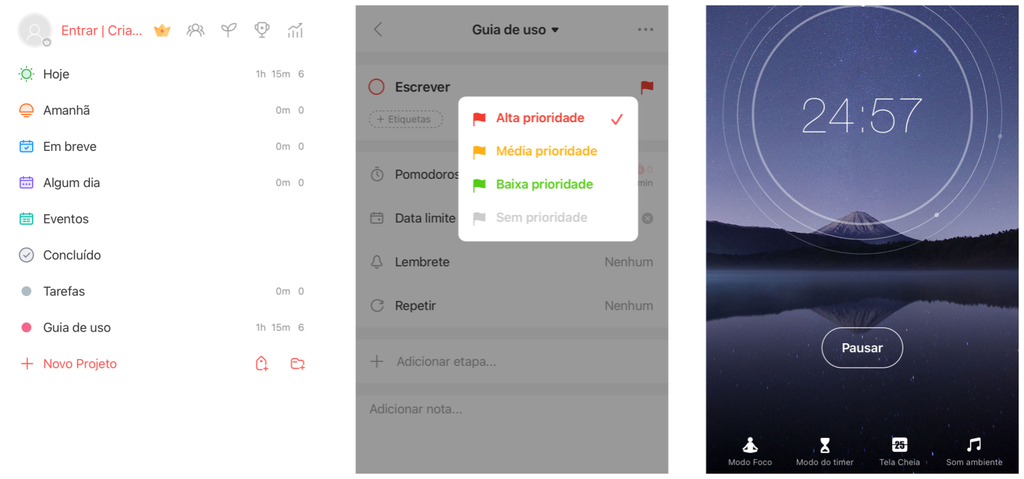 The app also has options like "Focus Mode" which temporarily pauses your notifications. Ah! And in it you can list your tasks and set priorities for each one of them. So, the idea is that your cell phone helps you to focus better on activities. Can you imagine solving several things in 1 hour? It's worth trying!
2. Save important sites and searches
During studies it is natural to do a lot of research on the internet, read PDF books and access important websites. After all, many people use their notebook or cell phone as a research tool at these times. That's why I brought you some tips:
Folders and Bookmarks : In most browsers you can create folders and save your sites in the bookmark bar. So you can leave all your content just a few clicks away;
Create a reading list : you can organize a reading list with important sites and research that you need to read or are already reading in Google Chrome;
Pick up where you left off : browsers have a function that keeps your tabs saved for the next session. This option is there in the "Startup" part and is called "Continue where you left off" or "Open from previous session". Ah! And this function is also available in browsers like Google Chrome, Microsoft Edge and Firefox, ok?


Creating a reading list in Google Chrome is a way to organize your websites (Screenshot: A Market Analysis/Felipe Freitas)
With these tips you can continue your studies, accessing websites and links with ease!
3. Create slides and presentations quickly
Need to create presentations for a job or seminar? Did you know that nowadays there are many free alternatives to PowerPoint? One of them is Canva ( Android | iOS | Web ) in this app you can create images, videos and presentations very easily. It even offers several free "templates" (ready themes) that you can edit, format and customize in your own way. This is a very complete app, it's worth checking it out!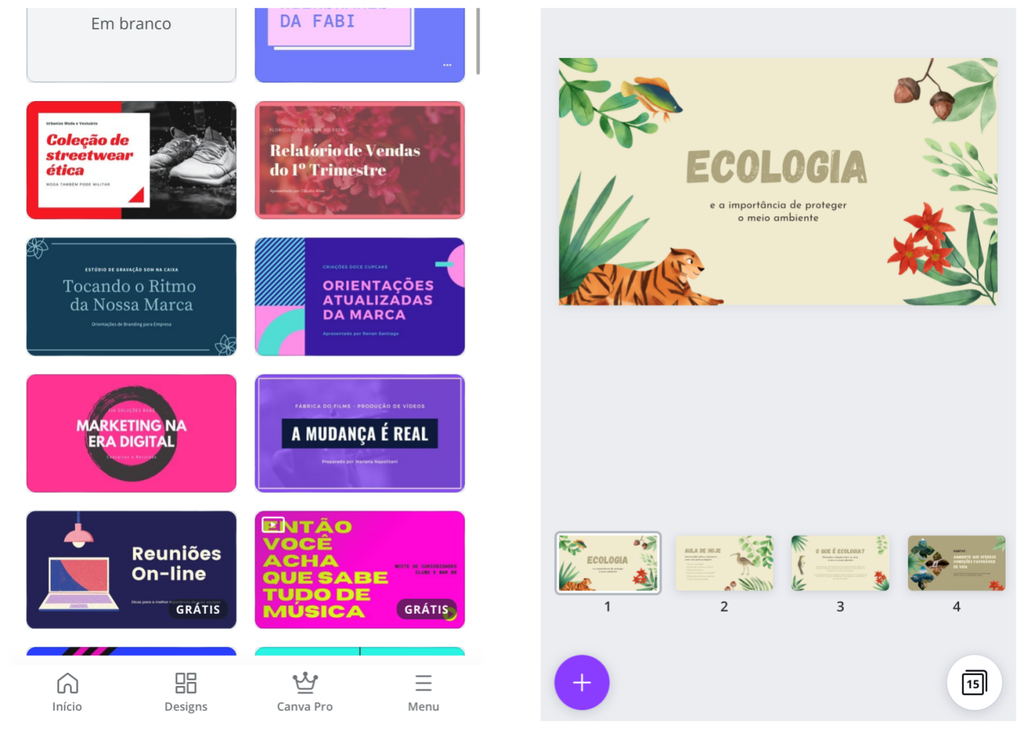 4. See your tasks more clearly
Do you often use calendar apps? In these apps, all events are linked to your email and you can set notifications of your appointments. So, in addition to the native cell phone calendars, it also brought the Calendars app ( Android | iOS ) that synchronizes all your calendars, separates appointments by color and offers space for more details.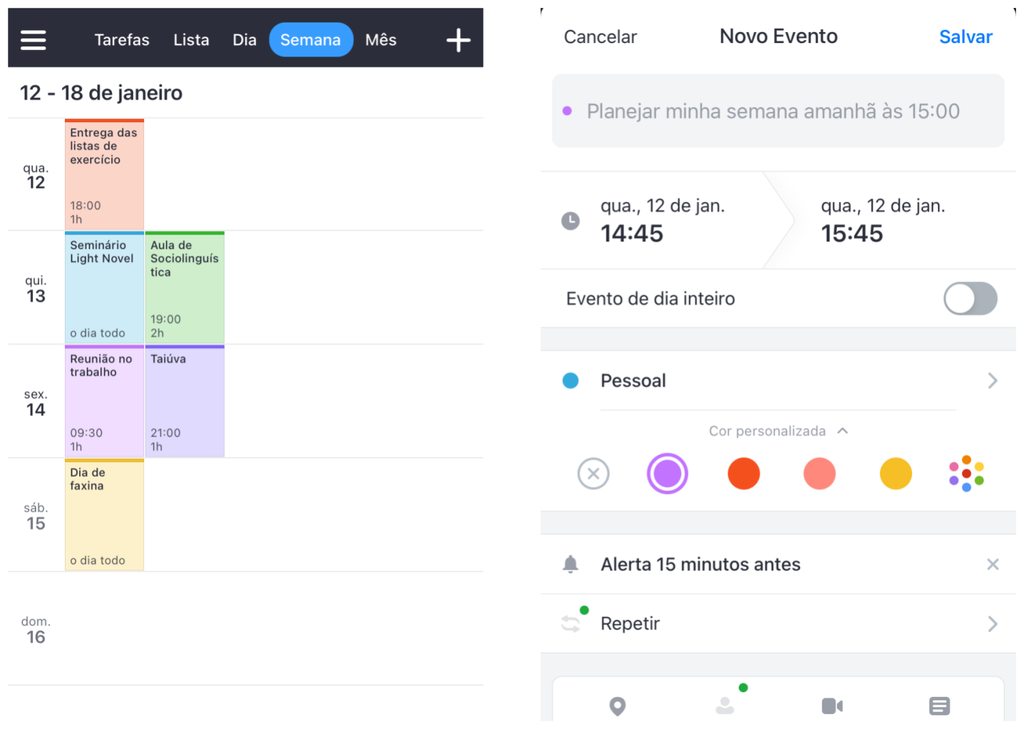 Thus, it is possible to see more clearly the deadlines and delivery dates of the studies. Just don't forget to schedule your rest days too, okay?
5. Organize and track your readings
There's a lot to read this week With the Cabeceira app ( Android | iOS ) you can mark all the books you're reading and follow the progress of your readings. In addition, the app also calculates how quickly you can finish that book based on your reading pace. Pretty cool, right?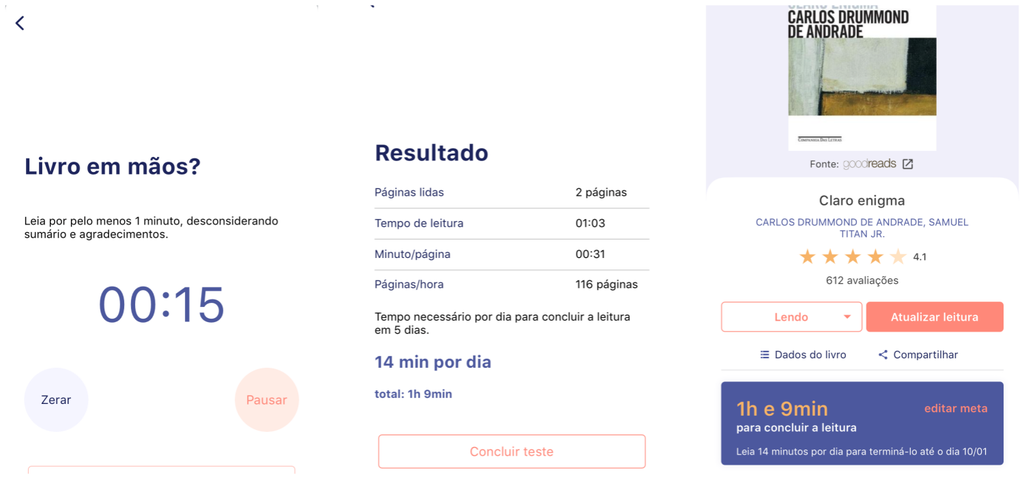 With these applications it is easier to organize and resume your study rhythm. Did you like these tips? Share this article with your friends!
Read the article onA Market Analysis .
Trending at A Market Analysis:
Ômicron: know how to differentiate symptoms in vaccinated and non-vaccinated people
Galaxy S21, S21 Ultra and M62: Samsung mobile phones on offer
12 Fun Facts About Spotify You Probably Didn't Know
Why does Osasco (SP) attract so many Brazilian billionaire startups?
Why didn't James Webb take a camera to film him in space?