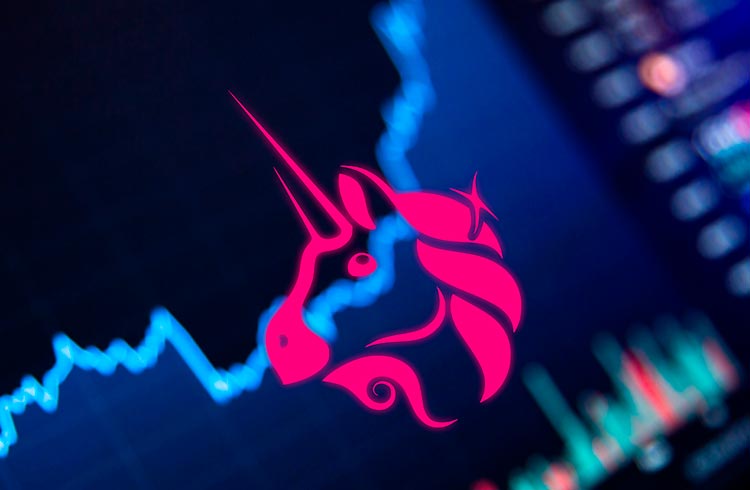 Although the price of Bitcoin (BTC) has been falling below the low in 2022, analysts still believe in a recovery in the value of the main cryptocurrency in the market and think it possible that the year will see the BTC at $100,000.
However, while the BTC does not start a new uptrend, analysts point out that the Uniswap (UNI) price is in a perfect position to initiate a massive uptrend,
Thus, Akash Girimath points out once UNI has collected sell-stop liquidity that rested below a crucial support level, it should initiate such a move.
"So a quick recovery will likely catalyze higher movement," he said.
Thus, he points out that the Uniswap price marked the $16.72 support level three times between Dec. 26-31, 2021, creating the triple bottom pattern.
"This technical formation is a reversal configuration and indicates the beginning of an uptrend", he highlights.
UNI
Thus, he also points out that due to the January 5th flash crash, the Uniswap price dropped below $16.72, collecting sell-stop liquidity below it.
"Market makers employ this move to project liquidity before starting a new uptrend. In this 30% increase , UNI will face the first hurdle – the 50-day simple moving average (SMA) at US$ 17.98″, he points out.
Thus, the analyst points out that bulls need to overcome this block to reach the resistance barrier of US$19.94, where the Uniswap price configured a double top.
"In some cases, altcoin may retest that barrier or sweep above it to collect liquidity," he says.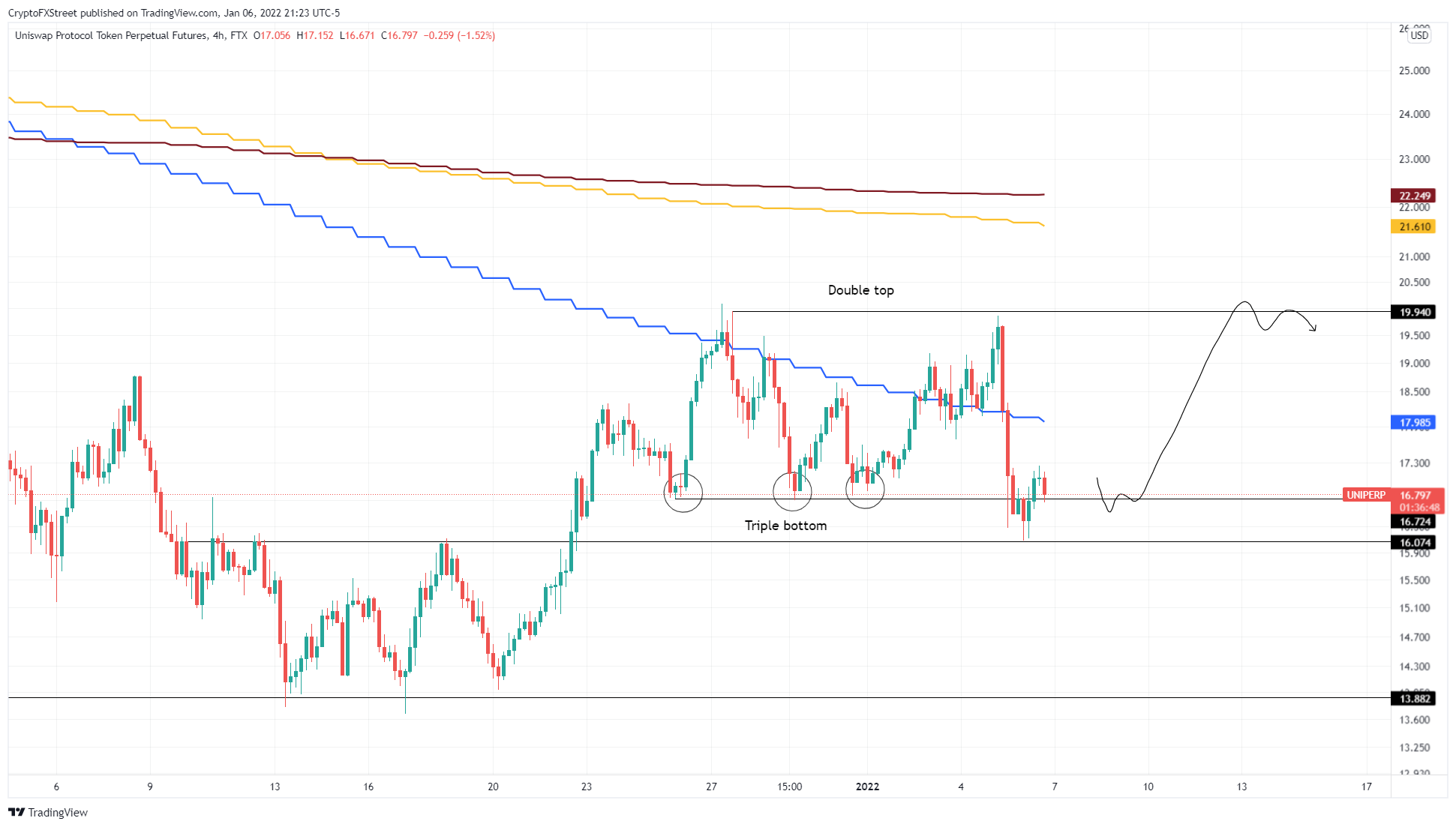 But he points out that a failure to stay above the $16.72 support level will indicate weak buying pressure.
"Such development could lead UNI to retest the US$16.07 barrier, where the bulls can make another round," he concludes.
Also read: Vitalik Buterin Proposes New Framework to Reduce Ethereum Fees
Also read: GameStop launches division focused on cryptocurrencies and NFT; stocks soar 19%
Also read: El Salvador prepares set of laws to regulate Bitcoin Bonds