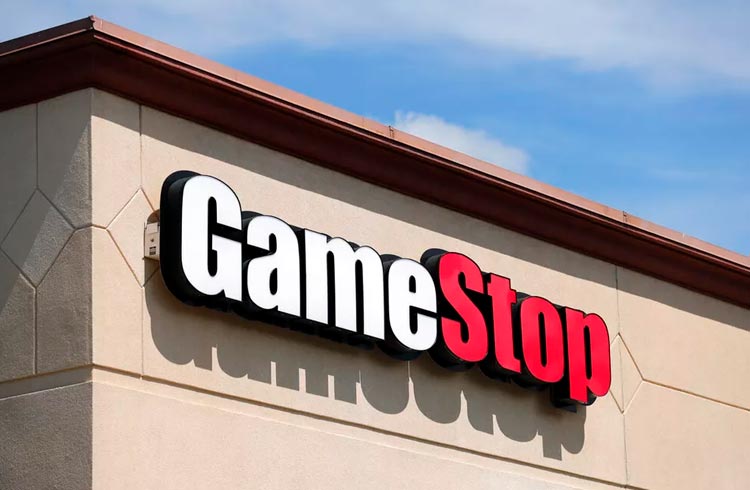 The famous video game store chain Gamestop returned to the spotlight in 2022. According to the Wall Street Journal (WSJ), the company will launch a new division dedicated to cryptocurrencies and non-fungible tokens (NFT).
Among the news, GameStop plans to create a marketplace for NFT trading. With this, the company will allow customers to purchase items such as clothing and weapons for use in various games. More than 20 people to run this unit.
With the change, the company intends to carry out a turnaround , that is, a change in the business model. The core of GameStop will still be the gaming market, but the retail business will give way to the digital market.
Several game developers and publishers were contacted by the company to list their NFT on the new marketplace. The platform will be launched in 2022, without a defined date.
In early September, there were rumors that GameStop would be working on an NFT platform based on Ethereum (ETH). Although the company has not revealed which blockchain it will use, some of these rumors have now been confirmed.
Cryptocurrency Partnerships
In addition to NFT, Gamestop is also seeking partnerships linked to cryptocurrencies . In this sense, about 12 smaller companies are in the company's sights. According to the WSJ, GameStop also plans to invest "tens of millions of dollars" in them.
The Texas-based company has increased efforts to change its business after years of losses. She was at the epicenter of the "Stock meme" case, when Reddit users caused GameStop's actions to skyrocket. As a result, the company, which was previously on the brink of bankruptcy, had one of the best performers of 2021.
The move of 2021, when the company saw its shares appreciate exponentially, GameStop saw an opportunity to enter other markets.
"We believe our long-term emphasis is positioning us to build what will ultimately become a much bigger business," said Matt Furlong, CEO of the company.
Shares soar 19%
With the leak of information, the market reacted very positively. GameStop (GME) shares rose more than 26% during Thursday (6). At the end of the trading session, the shares closed with a high of 19.02%, quoted at US$131.
GameStop shares have been on a downward trend since late November, when they peaked at around $250. .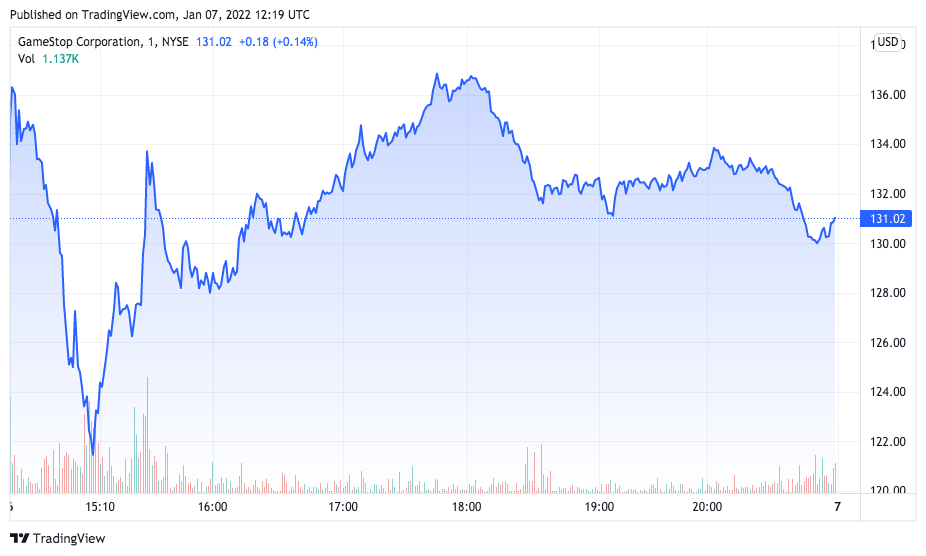 Also read: Bitcoin could drop to $35,000 if not regained support, analyst says
Also Read: What's New in Metaverse: Syn City Launches Support for CL and StarSharks Beta Version
Read also: Matic could rise 15% if it breaks a crucial level that holds back the bulls' wave