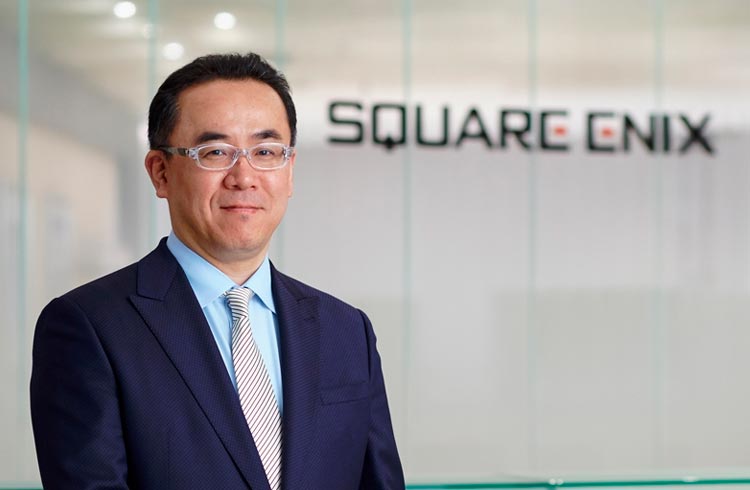 In a New Year's celebration letter, Yosuke Matsuda, the president of game developer Square Enix , best known for the Final Fantasy game, said the company believes in the potential of in-game tokens and play-to-earn savings.
So Mr. Matsuda envisions ever-increasing ways to reward players, such as through creative contributions to the game, rather than just playing games. He also recognized the bubble in the prices of non-fungible tokens.
So despite the rise in popularity of play-to-earn games, the growth has mainly come from blockchain enthusiasts and gamers from emerging countries, particularly Latin America.
So he pointed out that this is changing and that there has been a reaction from mainstream gamers to the concept of play-to-earn games.
So Matsuda predicts that if players are given the opportunity to gain by creating in-game content, it will invite mainstream players with a stronger passion for the game itself, rather than the earning component.
metaverse
So, according to him, this allows a game to involve all types of players, from those who like the play-to-earn model, those who play just for fun, and those who play to contribute to the platform, which means that want to help make the game more exciting.
So, according to him, the opportunity to create is combined with the ability to win, some of the players resistant to blockchain games might give those games a chance.
"By designing viable token savings into our games, we will enable the self-sustainable growth of games. It's precisely this kind of ecosystem that is at the heart of what I call 'decentralized gaming' and I hope this becomes a big trend in gaming going forward," Matsuda said.
The businessman did not say when the NFTs or other blockchain-based items will be integrated, but that should happen in 2022, according to him.
Also read: Binance buys 43,000 Bitcoin to integrate into its reserve funds
Read also: Polygon, Solana and Cardano surpass Ethereum in attracting new developers
Read also: Metaverse opens a new path for capitalism, says one of the biggest investors in cryptocurrencies