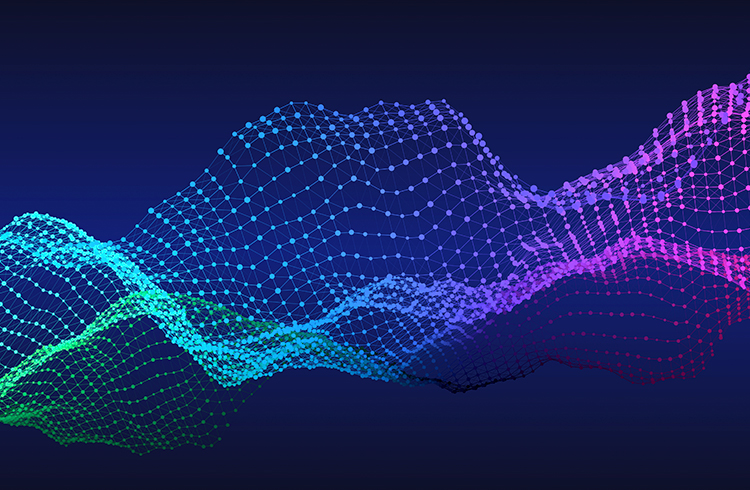 As the price of Bitcoin (BTC) registers a new low to trade below US$43,000, analysts are aiming their eyes and forecasts for the broader altcoin market.
Thus, one of these analysts, known as Credible Cripto, said he is closely following the action in the Curve (CRV) price, which he says will rise to record levels.
Therefore, the analyst points out that the Curve, the governance token of the decentralized exchange Curve Finance, looks strong after eliminating a key resistance area around $6.
" At current prices, the CRV is the most asymmetric risk-reward currency on the market today, in my opinion. A combination of graphics, fundamentals and the ability to earn 50% APR [annual percentage yield] while you wait for price appreciation is incredibly hard to find in this space," he said.
So, according to him, the CRV has fully recovered from the crash after jumping from a target zone.
"We will be on price discovery soon. I see you in double digits…", pointed out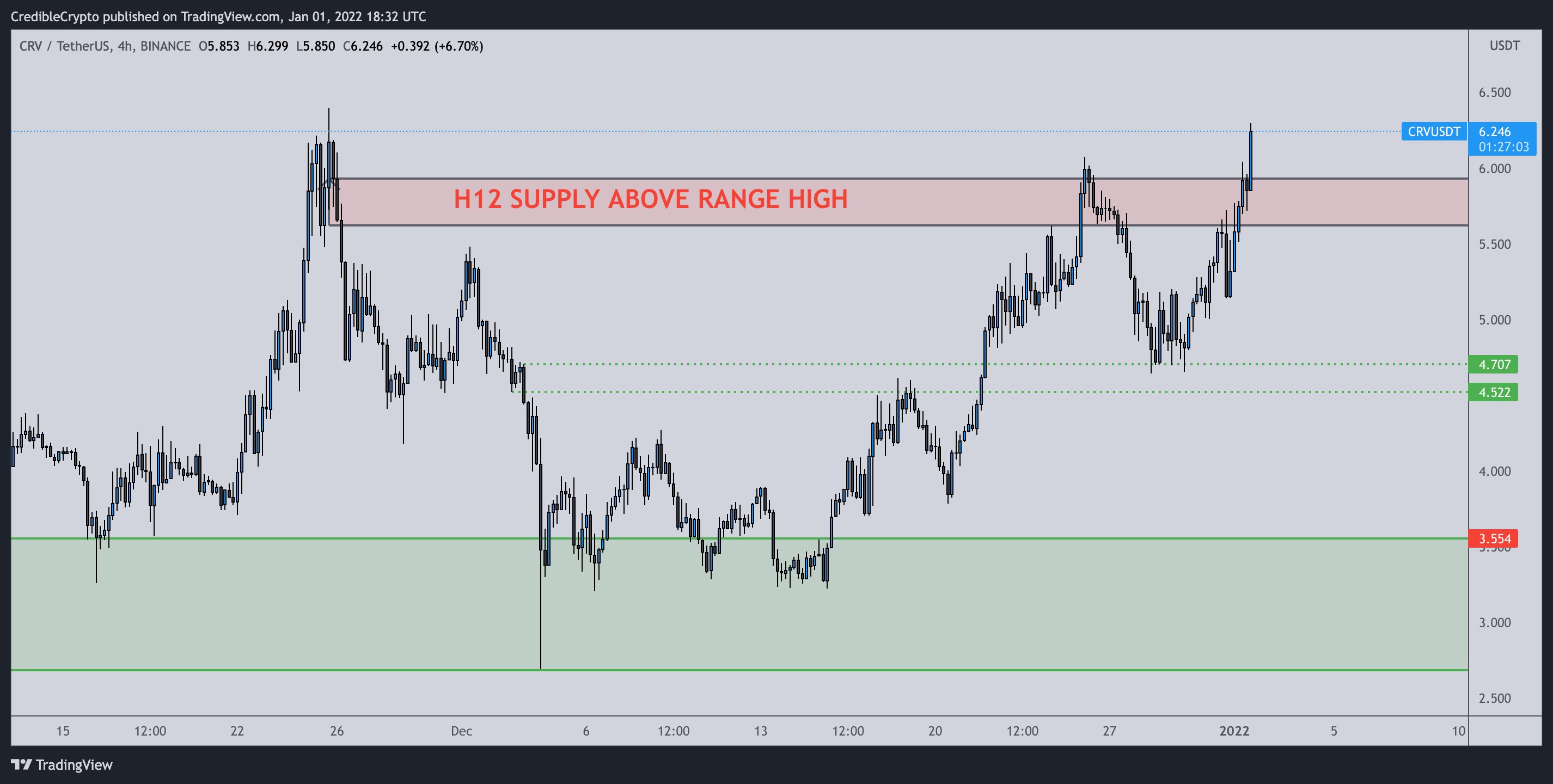 Source: Credible / Twitter
Altcoins
Thus, Credible also closely follows the public decentralized network Hedera Hashgraph (HBAR). According to the cryptocurrency analyst, the HBAR should see an increase of at least 25% from its current price of $0.32.
"HBAR looks fantastic. We bounced beautifully out of the support zone I marked almost two weeks ago. As I said in that post, my expectation is that we are heading towards $0.40+ in this relief rally. Let's go HBAR-barians", he said.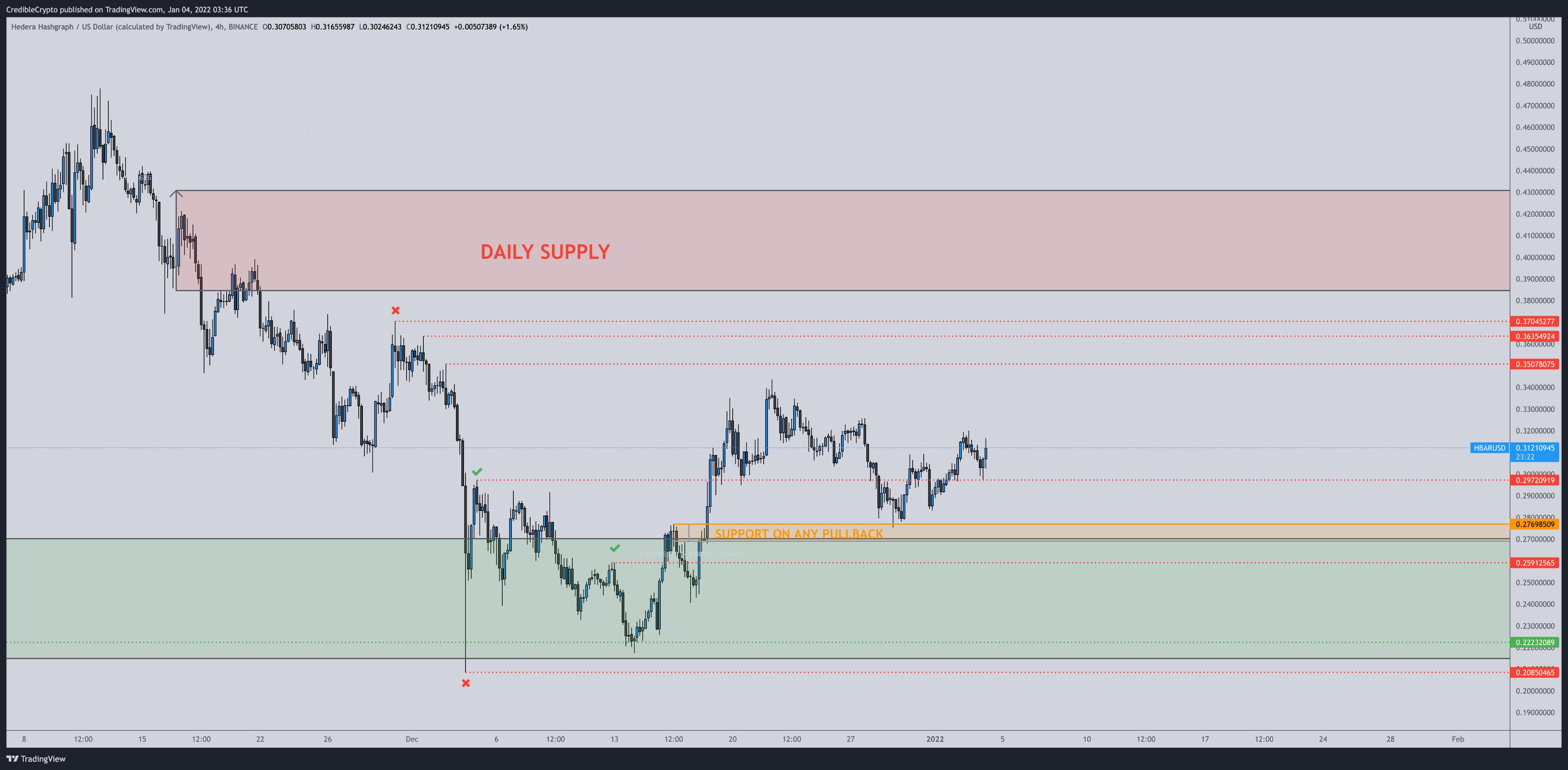 Source: Credible / Twitter
Thus, according to him, at the moment altcoins have more upside potential than Bitcoin because while the main cryptocurrency in the market waits for a movement of bulls, altcoins have great upside potential.
Therefore, he points out that in this uptrend, cryptocurrencies linked to smart contracts are the ones with the greatest potential, so the HBAR has great chances of rise.