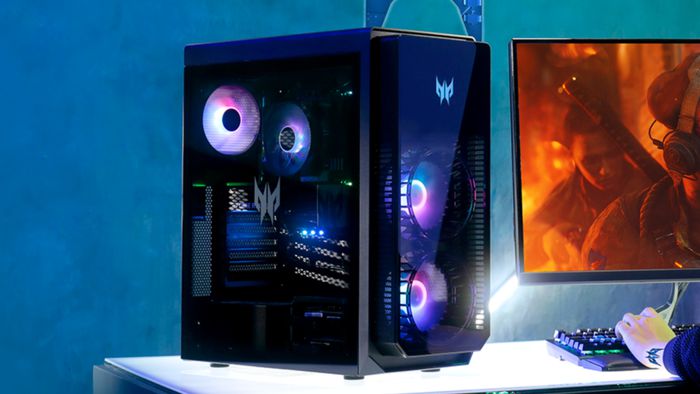 In addition to gaming notebooks from the Predator Triton, Helios and Nitro 5 lines , Acer also took advantage of CES 2022 to launch other products aimed at high performance, such as desktops and monitors with a high refresh rate. While the computers stand out for using 12th generation Intel Core chipsets and GeForce RTX 3000 GPUs, the screens can offer up to 48 inches and 4K resolution.
Hisense unveils new TVs with Google TV and 120 Hz refresh rate
CES 2022: HP Announces Elitebook G9 Line Notebooks with Ryzen Pro 6000
Orion 5000 Predator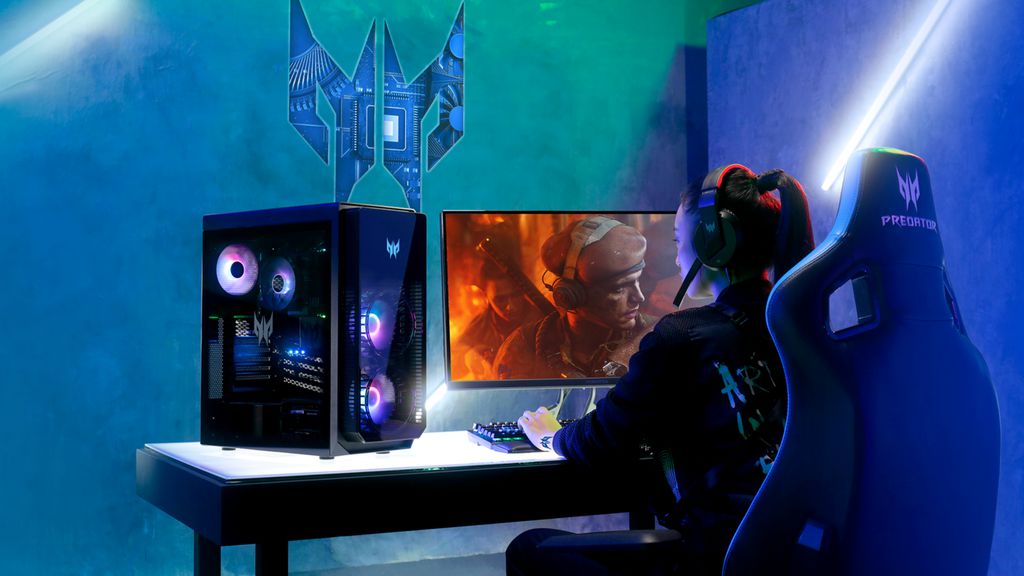 The full-size Predator Orion 5000 computer may come with the next-generation Intel Core i7 processor, and the newly introduced Intel H670. The performance suite is rounded off with up to 64GB of 4,000MHz DDR5 RAM, 2TB of internal storage via M.2 PCIe 4.0 and Nvidia GeForce RTX 3080 graphics card for "high frame rate and incredible experience in even the most demanding games ", according to what was reported by Acer.
The cabinet is done in a tinted obsidian construction, along with tinted glass and wire mesh. In the inner section, the Predator Orion 5000 also features cooling with FrostBlade 2.0 technology that has components coated with ARGB lighting, as well as "static pressure look to optimize airflow, and arc construction on the fan blade tips to reduce vibration and noise". The structure also provides protection against electromagnetic interference and easy access to the interior, eliminating the need for tools or screws.
–
A Market Analysis on Youtube: news, product reviews, tips, event coverage and much more! Subscribe to our YouTube channel , there's a new video for you every day!
–
For online gaming to experience lower latency levels, Wi-Fi 6E and 2.5 Gbps Intel Killer E3100 Ethernet port are supported. Wired connectivity options include input for audio devices that support DTS:X Ultra, plus three USB-A and one USB-C.
Predator Orion 3000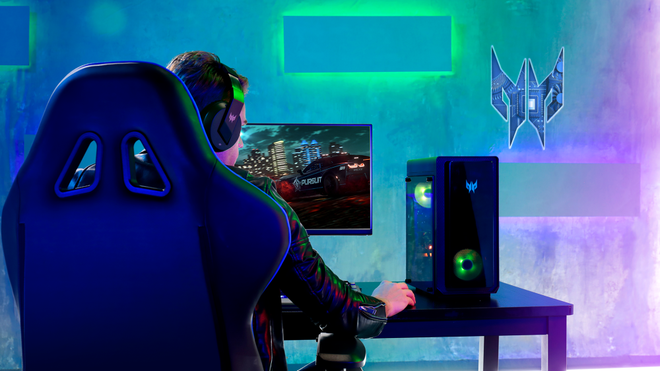 With a more compact construction in mid-tower form factor, the Predator Orion 3000 can come with the Intel Core i7 and Intel B660 processor. Configurations can scale up to 64GB of 3,200MHz DDR4 RAM, Nvidia GeForce RTX 3070 graphics, and 2TB of internal storage via SSD PCIe NVMe — with the ability to add up to 6TB more of SATA3 HD space.
The case has the same construction features as the use of darkened glass, plastic and metallic mesh, in addition to protection against electromagnetic interference. FrostBlade 2.0 cooling is made possible by 92mm diameter fans that optimize airflow, and the components are also accompanied by RGB LEDs.
The Predator Orion 3000 also supports Wi-Fi 6E, and wired connections can be made via the Intel Killer E2600 Ethernet port with controls via Control Center 2.0. There is also support for DTS Ultra to allow playback of content such as music and game sound with spatial audio.
Predator X32 and X32 FP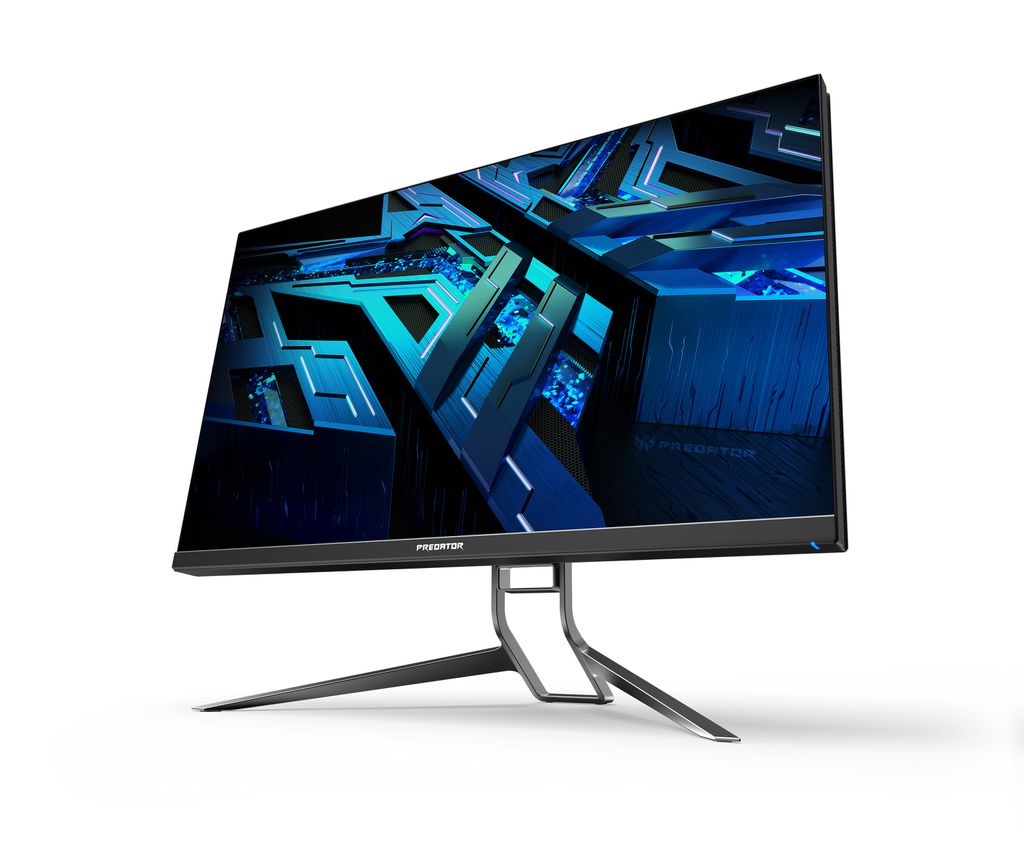 The Predator X32 and X32 FP models are 32-inch monitors, with UHD resolution (3,840 x 1,260 pixels) and support for refresh rates of 160 and 165 Hz, respectively. The panels also offer VESA DisplayHDR 1000 certification for high dynamic range content with high quality, IPS technology with 576 dimming zones by Mini LEDs, 99% coverage of the Adobe RGB and ΔE<2 color gamut.
The X32 even supports G-Sync Ultimate if connected to compatible Nvidia cards . This allows you to enjoy a smoother, more responsive experience, with lower latency rates for online games and high-quality HDR — you can also use Nvidia Reflex to measure and reduce delays across multiple games.
The X32 FP offers an HDMI 2.1 port that allows 4K content with a high refresh rate even when using it with consoles. With a response time of just 1 ms, it supports AMD FreeSync Premium Pro technology while also offering low latency and high quality HDR. The monitor also has a USB-C port with Power Delivery of up to 90 W to recharge cell phones or other mobile devices.
Predator CG48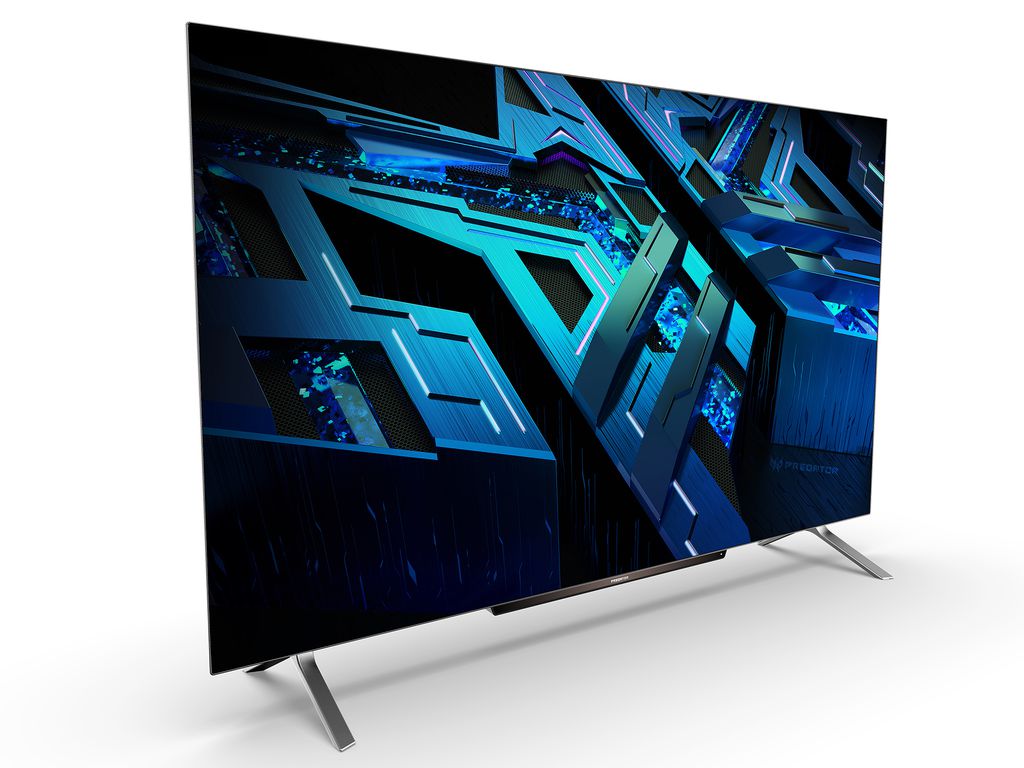 The Predator CG48 can be considered an intermediary between a gamer monitor and a television, with 48 inches, support for 138 Hz refresh rate and 4K resolution. The display even offers a contrast ratio of 135K:1, HDR10 and 98% coverage of the DCI-P3 color gamut — with OLED technology, the panel is also capable of showing greater accuracy, especially in darker scenes.
AMD FreeSync Premium Pro and 0.1ms response time are also supported, as well as variable refresh rate to reduce unwanted screen effects, especially on images that move faster. The monitor's build features an HDMI 2.1 port, DisplayPort 1.4, four USB 3.2 and one USB-C port for various wired connectivity options.
Prices and availability
The products should reach the Chinese market first, and then be sold in Europe and North America — South America was not mentioned by Acer in the statement. The suggested prices and terms for availability can be seen below:
Predator Orion 5000: available in January starting at $2,599 (BRL 14,692 in direct conversion)
Predator Orion 3000: available in January from $1,999 (BRL 11,300)
Predator X32: available in Q2 starting at $1,999 (BRL 11,300)
Predator X32 FP: available in Q2 starting at $1,799 (BRL 10,170)
Predator CG48: available in the second quarter from 2,499 dollars (BRL 14,127)
Read the article on A Market Analysis .
Trending at A Market Analysis:
Galaxy S21, S21 Ultra and M62: Samsung mobile phones on offer
One UI 4.0 with Android 12 starts to arrive on Galaxy S20 FE, A72, A52 and S10 Lite
4 powerful cell phones on offer at Magalu
Honor Magic V gets new images and full tech sheet
China's "Artificial Sun" Breaks Another World Record