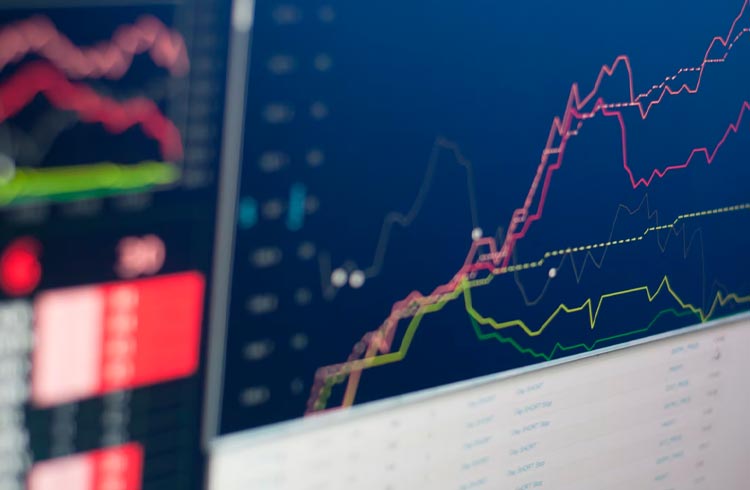 The cryptocurrency market continued to fall on this Friday (07), following forecasts of declines for Bitcoin and other cryptocurrencies.
Except for the dollar-indexed stablecoins and Cardano, all seven of the top 10 digital tokens have all traded lower in the past 24 hours. Solana, Terra and Luna fell between 4% and 6%. Meanwhile, Cardano rose about 2.3%.
The global market capitalization of cryptocurrencies has dropped more than $2.04 trillion in 24 hours. Total market volume jumped about 14% to $101.89 billion.
Bitcoin drops to lowest level since September 2021 and finds support at $41,000
After trading close to $69,000 in November, Bitcoin traded more than 40% below that level on Friday morning. This is the lowest value since the December 4 flash crash. The value support found by the BTC currently stands at US$41,000.
A move below that level could open the door to the $40K level. The September low comes close to $39,650.
According to analyst Pinchas Cohen, a close below $42,000 would increase the chances of further casualties. To go up, Bitcoin would face the immediate resistance zone at $45,000.
Currently, the BTC's moving average is 48,100.
It is important to note that the 50-day moving average is getting closer to the 200-day moving average. When a lower time frame moving average crosses below a longer time frame, this is known as a 'cross of death' and generally indicates a downtrend.
US Federal Reserve indicates the possibility of rising inflation
Bitcoin dropped to its lowest level since September 29th. The Federal Reserve's tightening policy outlook continues to weigh on cryptocurrency prices.
The opening minutes of the Fed's December meeting, released on Wednesday, showed the central bank is concerned about rising inflation and paved the way for earlier-than-expected rate hikes and balance sheet depletion.
"Some participants noted that it might be appropriate to start reducing the size of the Federal Reserve's balance sheet relatively soon after starting to raise the federal funds rate," the minutes showed.
The Fed is expected to start raising the FFR as early as March, suggesting that balance sheet reduction could start in the spring.
Polygon crashes after game success
The Polygon (MATIC) network crashed after the sudden success of the Sunflower Farmer game. According to network users, there were some failures in transaction processing.
The network, known for its speed and low cost, had several processing flaws, even when users adjusted manually. Generally, by increasing network rates, transactions occur faster, but this was not the case.
With the failure, several transactions that would cost tenths of cents came to cost $0.50.
Also read: Final Fantasy Creator to release metaverse game and play to earn
Also read: Binance buys 43,000 Bitcoin to integrate into its reserve funds
Read also: Metaverse opens a new path for capitalism, says one of the biggest investors in cryptocurrencies