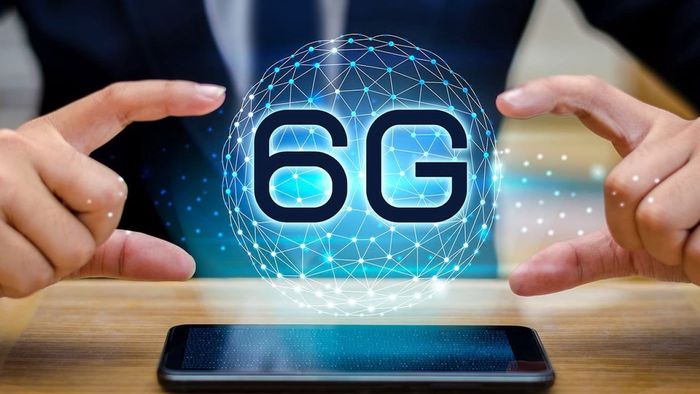 After announcing that the 6G will ship worldwide through 2030 recently, China unveiled another major technology-related achievement last Wednesday (5th).
6G should be regulated in Brazil from 2025, says Anatel
What are the differences between 1G, 2G, 3G, 4G, 5G and 6G networks?
A team from a high-tech laboratory in Nanjing, in the capital of east China's Jiangsu province, managed to achieve a rate of 206.25 gigabytes per second (Gbps) in a 6G speed test, for the first time in a laboratory environment, according to a statement on the institute's website.
The team led by Professor You Xiaohu has obtained support from the government, the telecommunications giant, China Mobile and Fudan University to build the first experimental communication system broadcasting 6G in real time at a rate of 360-430GHz terahertz or 100/200 Gbps, considered the fastest in the world.
–
A Market Analysis Podcast: from Monday to Friday, you can listen to the main headlines and comments about technological events in Brazil and in the world. Links here: https://amarketanalysis.com/
–
The new discovery will be able to integrate with existing fiber optic networks to expand wireless access from 100-1000 Gbps outdoors and indoors, offering an increase in the peak transmission speed of the existing 5G system, which could serve the metaverse and other new trends.
In addition, the technology can also be applied in high-speed wireless communication scenarios between sets of satellites, between the sky and Earth and unmanned aerial vehicles.
Terahertz waves have higher frequencies compared to millimeter (mm) waves. The 5G network currently uses frequency bands between 24 GHz and 100 GHz, much smaller than the frequency of 6G networks.
Terahertz waves can transmit data at a higher speed, on the other hand, they have a limited signal propagation distance, which represents a challenge for their application on a large scale, according to Xiang Ligang, general director of the telecommunications industry association, Information Consumption Alliance (Information Consumption Alliance).
The 6G wireless communication technology is expected to be the successor to the 5G technology, which is still in the process of being implemented in several countries. In addition, 6G allows data to be transferred at speeds that are at least 20x faster than previous standards.
Read the article on A Market Analysis .
Trending at A Market Analysis:
Galaxy S21, S21 Ultra and M62: Samsung mobile phones on offer
4 powerful cell phones on offer at Magalu
Fiat retires four cars at once in Brazil; see what they were
China's "Artificial Sun" Breaks Another World Record
Developer Can Solve 30-Year-Old Linux Problem Alone