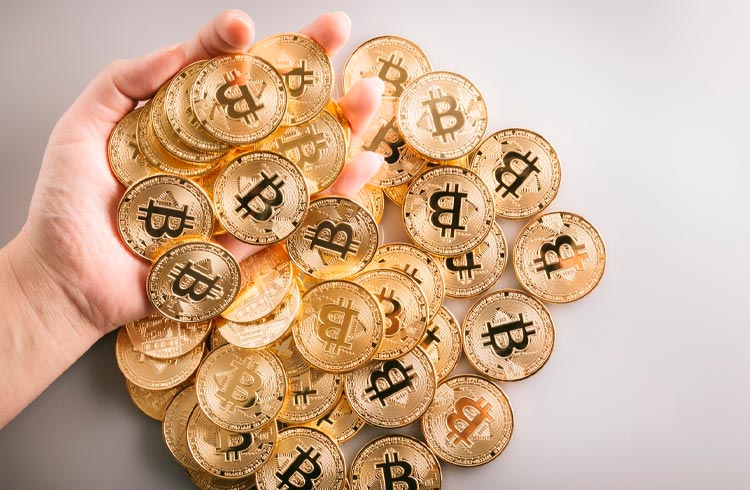 BTCS, a company focused on blockchain technology, became the first listed company to offer dividends paid in Bitcoin (BTC). This special dividend, entitled Bividend , was announced on Wednesday (5).
According to the company, the Bividend will correspond to US$ 0.05 per share of BTCS. The company has created a countdown that indicates when payment will occur. This counter is at 69 days, which means the date of March 16th.
As of this date, the shares will enter an ex-dividend period. In other words, only those who acquire the shares before March 16 will be entitled to the dividend. Those who are not elected to receive the Bividend will receive the same amount in dollars.
The value in BTC will be calculated based on the cryptocurrency price on March 16th. Each eligible investor must provide a wallet address to receive Bividends.
With shares listed on Nasdaq under the code BTCS, the company is the first listed company to pay dividends in BTC. According to TradingView, the news made the company's shares soared 43.89% on Wednesday (5). Each share is currently priced at $4.36.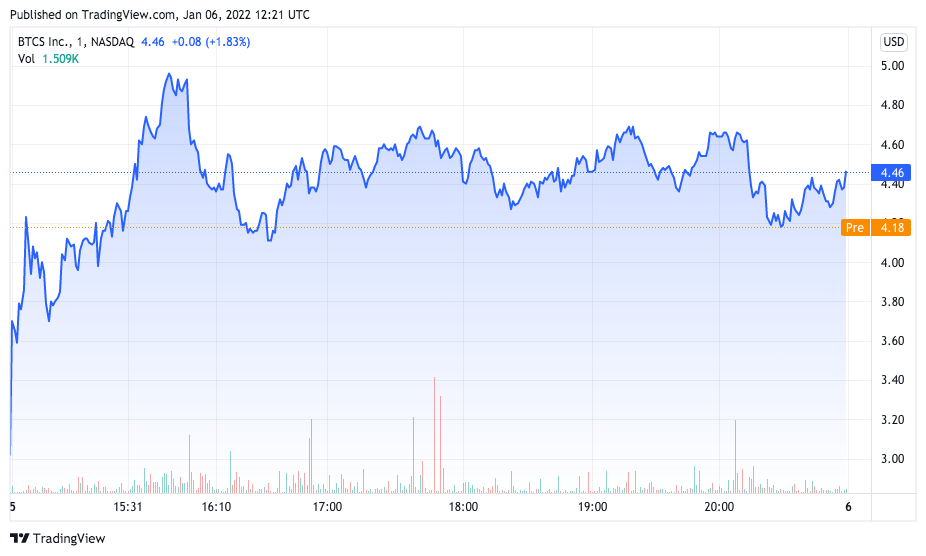 Encouraging financial freedom
According to the official website of Bividend, BTCS aims to encourage its users to adopt cryptocurrency. For Charles Allen, Executive Director of BTCS, the dividend will also be a reward for everyone who bet on the company.
"We want to reward our long-time shareholders for their continued support and encourage financial freedom by providing the means to enable direct ownership of Bitcoin and other digital assets."
To receive Bividends, the investor must buy BTCS shares first. Then you must sign a form agreeing to receive the Bividends.
The third step is to transfer the custody of shares to the official BTCS agent. Once this is done, the shareholder will be able to receive their BTC. The total value is proportional to the number of shares purchased by the investor.
It should be noted that, unlike in Brazil, dividends are taxed at source at 30%. That is, Bividend will probably suffer some kind of discount.
innovative nature
The creation of Bividend is not BTCS' first innovative initiative. The company has already become the first blockchain company to be listed on a US exchange. Along with BTC, the company also operates nodes on theEthereum 2.0 network and plans to expand its activities to other networks.
"In the cryptocurrency market, BTCS has a long history of the former, including the first US public company focused on cryptocurrencies and blockchains."
In this way, innovation seems to be part of the company's character. If Bividend succeeds, it could set an important precedent among other companies.
Read also: Illuvium network token collapses 98% after liquidity pool attack
Also read: Analyst points out where the price of Bitcoin, Ethereum and XRP goes
Also Read: The Sandbox Partners and Plans to Launch Metaverse's 'Mega City'