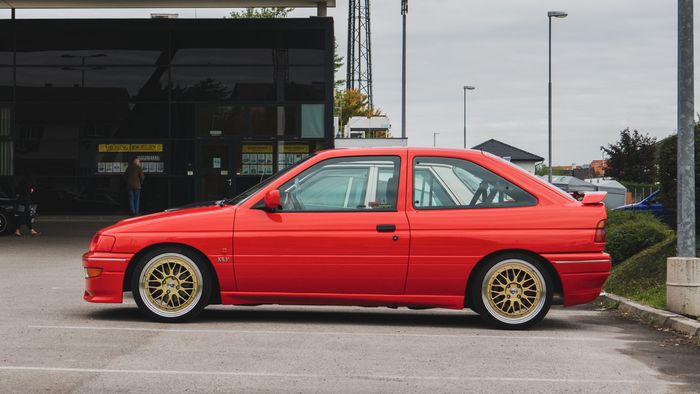 The Ford Escort, a classic by the automaker that was so successful in Brazil in the 1980s and 1990s, can be relaunched by the brand, but in a completely renewed version, and with electric propulsion.
Do you know what was the 1st car in the world?
Why are cars so expensive in Brazil?
The information gained traction after the Ford Authority website discovered that the manufacturer had filed for registration for six new "land vehicles, their parts and accessories".
In addition to the Escort, Ford has also patented the Capri, Cortina, Grenada and Orion brands, and can now use them in Australia, New Zealand and European Union countries.
–
A Market Analysis on Youtube: news, product reviews, tips, event coverage and much more! Subscribe to our YouTube channel , there's a new video for you every day!
–
All registered names have already been or are still part of the global line-up of the US automaker, but they do not necessarily indicate that new versions are on the way. It may be just a precaution not to lose rights over them.
Ford Escort on the Mustang trail?
In the specific case of Escort, bets are on the automaker's idea to repeat with the coupé what was done with another classic, the Mustang. It was transformed into an SUV in its electrified version, the Mach-E .
Ford Authority recalled that Jim Farley, Ford CEO, enjoys reinventing classic models. Proof of this is what was done recently with the F-150, which won the Lightning variant ; the Bronco and even the Maverick, a muscle car that was reborn as a pickup truck .
Murat Gueler, head of design for the company's European operations, recently commented on the chance that the Focus could also be revived in an electric version ; and, despite disagreeing about the model itself, he made it clear that new cars with this propulsion are on the way:
"Everyone is launching electric cars and we are going to launch some in the future. We are definitely looking at everything: proportions, architectures. We are very busy designing all the next generation cars. There's a lot of work going on."
Read the article on A Market Analysis .
Trending at A Market Analysis:
Volkswagen starts 2022 by increasing 5 car prices; guess which ones?
Study reveals that mummy was pregnant; see images of the 2,000-year-old fetus
Fiat retires four cars at once in Brazil; see what they were
1-kilometer asteroid to approach Earth on January 18th
4 powerful cell phones on offer at Magalu