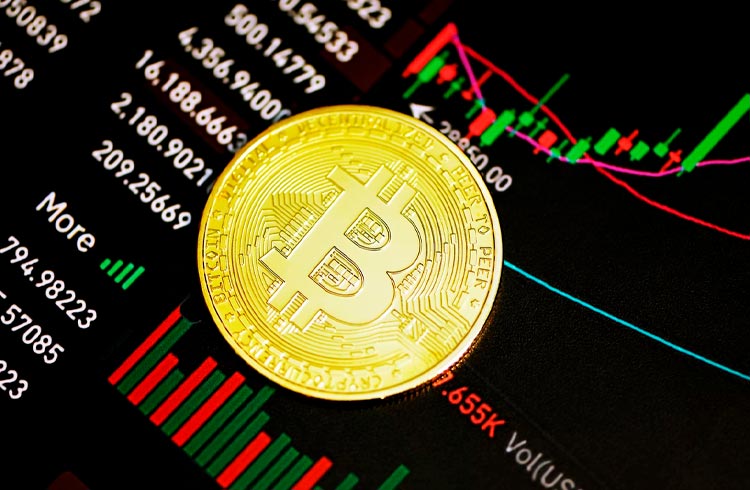 After two consecutive days of decline, the price of Bitcoin (BTC) operates in stability this Wednesday (5). According to CoinMarketCap, the leading cryptocurrency is up 0.17% and is currently worth $46,771. In the last seven days, the price of BTC has fallen by 1.93%
Generally speaking, the market operates along the same lines of modest valuations and losses. Ether (ETH), for example, is worth US$ 3,822 and registers a 0.19% increase in the last 24 hours. Unlike the BTC, the seven-day performance of the ETHs is positive, with an increase of 0.74%.
Among the Top 20, the highest valuations occurred in Uniswap (UNI) and Chainlink (LINK), which operate up 3.8% and 7.01%, respectively. UNI is quoted at US$19.19, while LINK is worth US$25.60.
On the other hand, the biggest daily losses in the Top 20 did not exceed 3%. The highlights go to Terra (LUNA), which operates at a drop of 2.71%, worth US$ 86.58, and Polygon (MATIC), with a 2.97% drop, is quoted at US$ 2.42 . IOTA leads losses in the Top 100, with a drop of 4.97% and a price of US$ 1.29.
The total market value of cryptocurrencies rose to $2.25 trillion, up 0.6 percent in 24 hours. Trading volume remained practically stable, at US$92.5 billion. The dominance of the BTC is 39.4%, while the ETH reached 20.3%.
Bitcoin in stability zone
The cryptocurrency market opened the year with relative stability. With very few exceptions, none of the major cryptocurrencies registered significant price fluctuations. In this sense, the BTC remains stagnant in the region between US$ 45,000 and US$ 47,000, without being able to advance.
To top it off, the trading volume has not evolved much in recent days. Without greater volume, the price does not have the strength to seek new bullish peaks.
According to Michaël Van de Poppe's analyst, the BTC needs to reach at least the region of US$48,000 – which is the first support. If a breakout occurs followed by high volume, the cryptocurrency should seek higher levels.
The Crypto Fear & Greed Index remained stable at 24 points, which indicates "extreme fear" of the market.
Also read: Cryptopunk #8690 retails for over $823,000 in China
Read also: Amazon gives free NFT of Blankos metaverse game
Also read: Cryptocurrency that has appreciated 100% since December may enter correction zone; understand