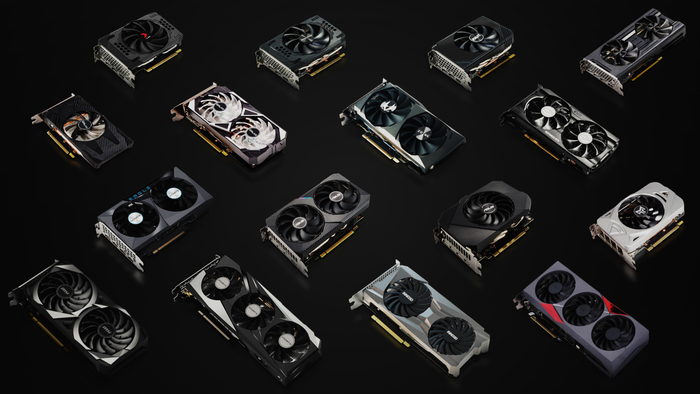 During a conference at CES 2022, Nvidia made official the arrival of the GeForce RTX 3050 to desktops. Originally released for notebooks , the card gains processing and memory upgrades, thus promising to have the breath to face modern games with high graphics quality and high frame rates, and even enable gameplay with Ray Tracing and DLSS enabled.
Alienware X15 and X17 R2 ship with Intel Alder Lake chips and new RTX 3000
Dell Concept Polaris is Alienware's New Vision for External GPUs
RTX 3050 hits desktops with 8 GB of memory
The desktop version of the RTX 3050 brings upgrades compared to the mobile variant, not only in terms of consumption, but also in terms of specifications. The launch features 2,560 CUDA cores, 20 RT Cores for Ray Tracing and 80 Tensor Cores for AI processing, plus 8GB of GDDR6 memory in a 128-bit interface.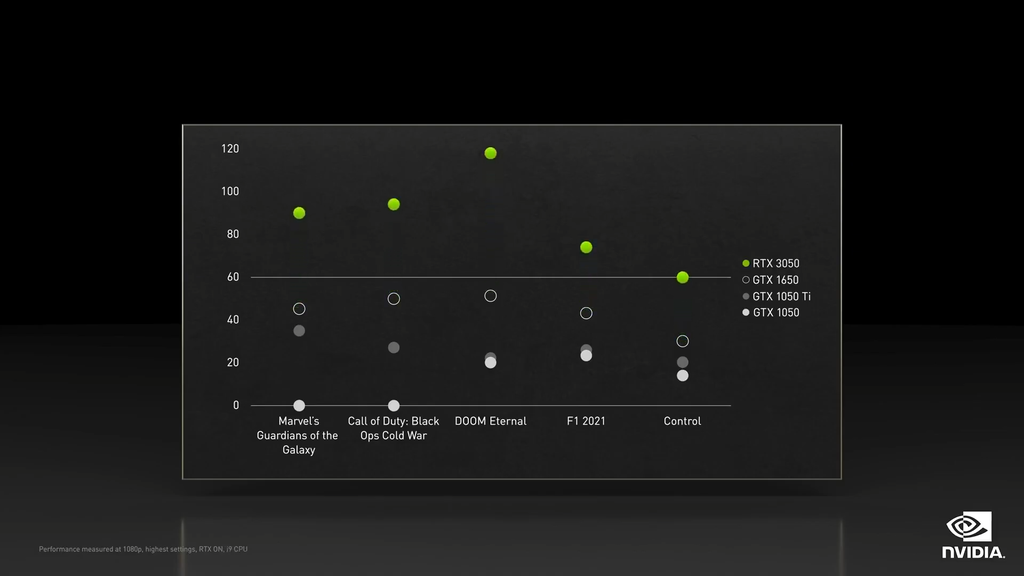 With consumption stipulated at 130 W, using an 8-pin connector for power supply, the board features a base clock of 1550 MHz and a boost of 1780 MHz, thus offering up to 9.1 TFLOPs of computational power. In comparison, the model for notebooks brings only 2,048 cores, consumption of 75 W and computing power close to 4.3 TFLOPs.
–
Podcast Porta 101 : the A Market Analysis team discusses relevant, curious, and often controversial issues related to the world of technology, internet and innovation every two weeks. Be sure to follow along.
–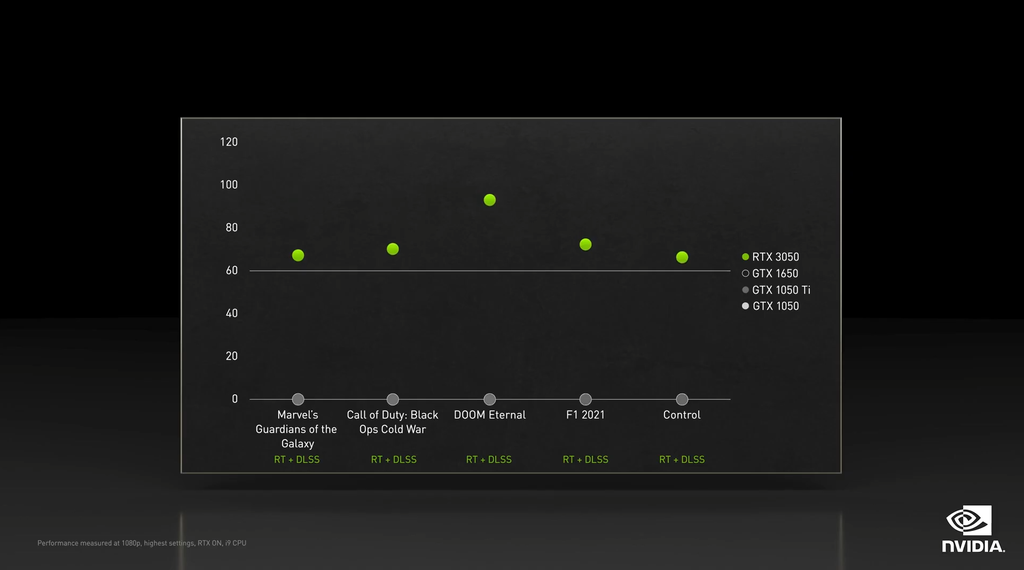 With the performance leap, Nvidia promises that the RTX 3050 for desktops is the ideal replacement for the GTX 1650 and GTX 1050 Ti, models that are still very popular among users looking for affordable options. The company didn't come up with precise numbers, but the graphs seem to show that the novelty is up to twice as powerful as its predecessor — although it's important to note that the more powerful 1650 SUPER and 1650 Ti were not considered.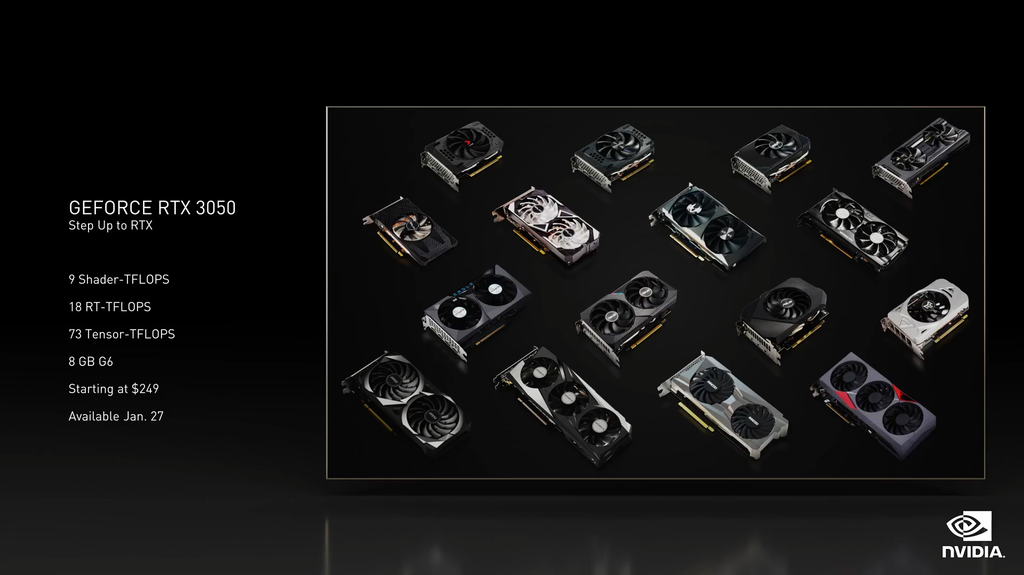 The RTX 3050 really stands out for its Ampere architecture and its features, with an emphasis on Ray Tracing with hardware acceleration and AI processing. This is the first 50-series desktop board to feature both, which should make a difference from past generations. This is precisely the point indicated by the giant, which promises that the release has enough power to run games with advanced lighting technique and DLSS above 60 FPS.
Nvidia confirms debut of RTX 3090 Ti
Before concluding game-focused announcements, Nvidia also confirmed the rumors by unveiling the new GeForce family enthusiast solution, the RTX 3090 Ti . The company did not reveal all the details of the component, which will be launched in late January, but it did bring some information about the powerful specifications that will be shipped.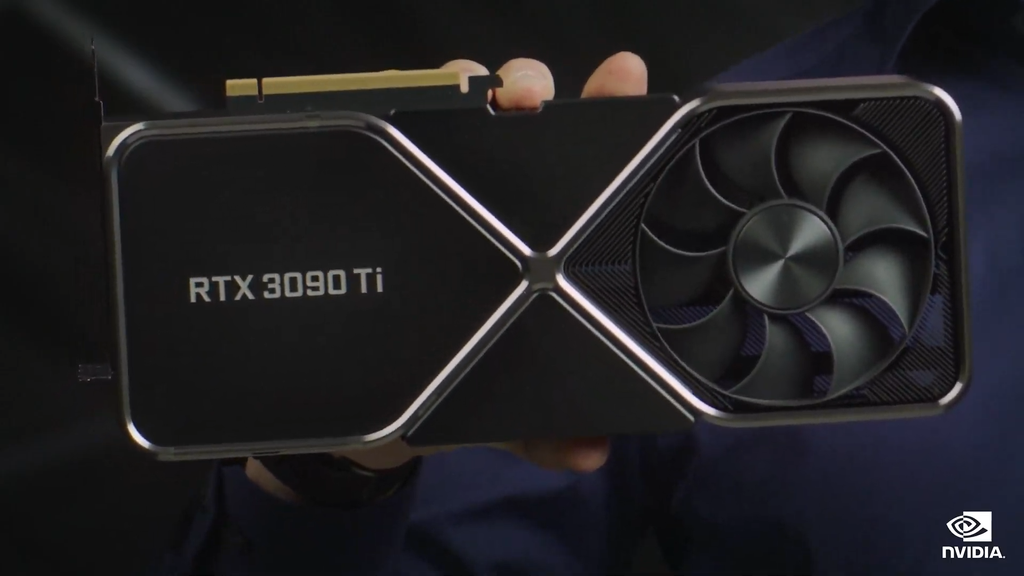 There will be 40 TFLOPs of computing power, along with 24 GB of GDDR6X VRAM running at 21 Gbps, the highest speed available on a GPU at the moment, which should allow the bandwidth to surpass the 1 TB/s barrier. In comparison, the RTX 3090 brings 36 TFLOPs and the same 24GB of GDDR6X VRAM, but running at 19.5Gbps, with a bandwidth of just over 936GB/s, representing 10% and 7.7% improvements for the new board, respectively.
In practice, the RTX 3090 Ti doesn't owe much more power and, in fact, could end up being a problem in the face of the global chip crisis. Still, enthusiasts willing to pay dearly for the best possible solution will have a new option with the launch, which has not yet been priced out.
Price and availability
The Nvidia GeForce RTX 3050 goes on sale globally from January 27th at a suggested retail price of $249, or about $1,420, in direct conversion. At the moment, there is still no price information for the Brazilian market.
Nvidia GeForce RTX 3050: data sheet
GPU: N/A
CUDA Colors (Core): 2,560
Color Tensor (AI): 80
RT Colors (Ray Tracing): 20
Frequencies: 1550 MHz (Base), 1780 MHz (Boost)
Computational Power (FP32): 9.1 TFLOPs
VRAM Memory: 8 GB GDDR6
Memory interface: 128-bit
Memory Speed: N/A
Bandwidth: N/A
Consumption: 130 W
Read the article on A Market Analysis .
Trending at A Market Analysis:
Fiat retires four cars at once in Brazil; see what they were
Study reveals that mummy was pregnant; see images of the 2,000-year-old fetus
See photo of the asteroid that approached Earth on Sunday (2)
Chevrolet Tracker: which version is worth buying?
Top 10 Most Powerful Cell Phones December 2021 has Xiaomi at the top