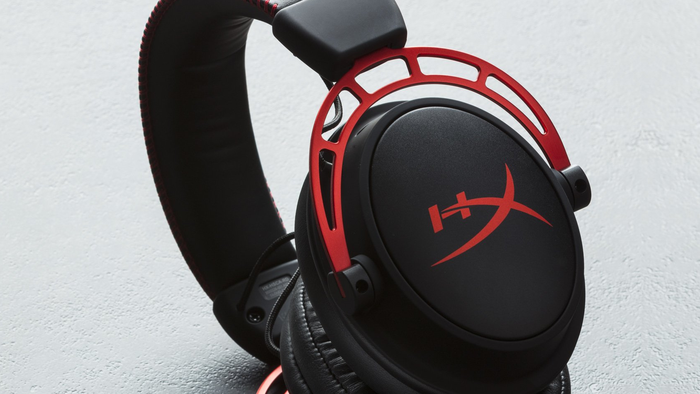 During CES 2022, one of the year's top tech events, HyperX showcased a wide range of gaming peripherals, including a new mechanical keyboard, new gaming controller, new wireless mice and headsets, including a wireless model with nothing less that 300 hours of battery life.
CES 2022: Mark Levinson Introduces Premium Headphones at a Great Price
CES 2022: JBL introduces new speakers and headphones with ANC
HyperX Cloud Alpha Wireless
This wireless version of Cloud Alpha offers the spatial 3D sound experience with support for the DTS Headphone:X feature, has enhanced Dual Chambers technology and customized for the 50mm drivers which, according to the brand, "are thinner and lighter without sacrifice the sound quality and performance of the original version."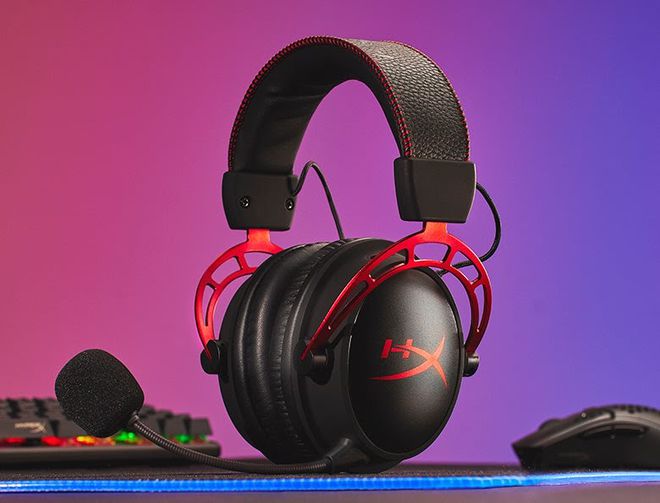 Cloud Alpha Wireless features a soft, pliable synthetic material casing, detachable noise-canceling microphone, foam pads and aluminum frame for light weight and durability.
–
CT on Flipboard : You can now subscribe to A Market Analysis magazines on iOS and Android Flipboard for free and follow all the news in your favorite news aggregator.
–
The highlight, of course, is its autonomy of 300 hours of wireless use on a single charge, which can win over anyone looking for a complete headphone, wireless and without worrying about battery life.
HyperX Cloud II and Cloud Core
Two other gamer headphones presented at the event are the Cloud II , originally launched in 2015 in black with red and black with gray versions, which gets a new pink and white option, in addition to the new Cloud Core with greater immersion.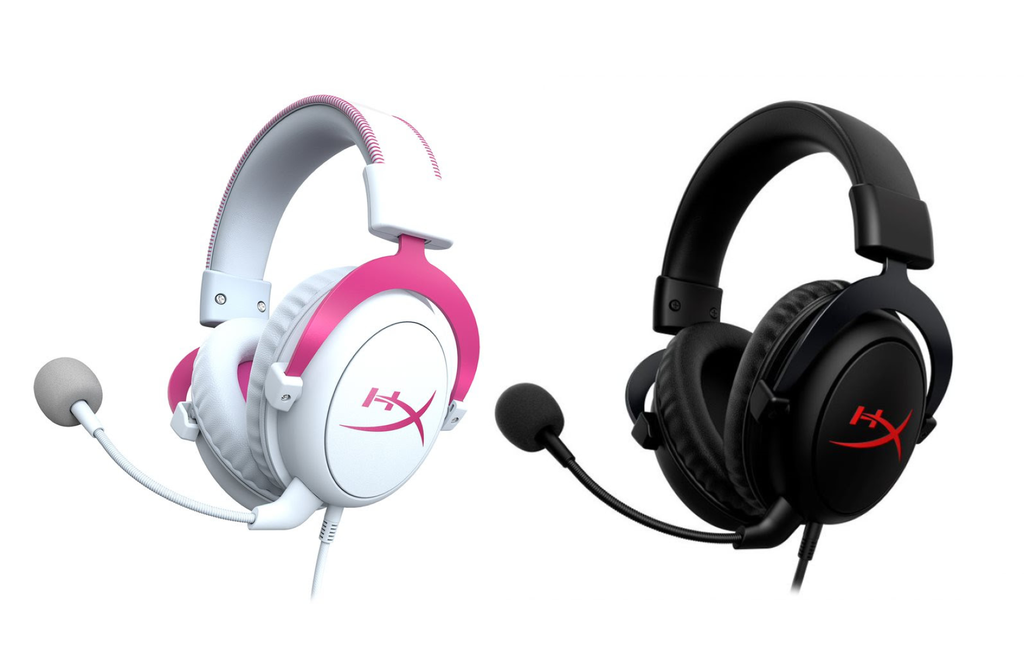 Cloud II arrives with advanced audio tuning capable of activating virtual surround sound to simulate 7.1 channels in one click, featuring aluminum body, Memory Foam technology foam for better sound isolation and 53mm drivers for rich, clear sound.
The Cloud Core stands out for its 3D sound experience with DTS Headphone:X technology present in the Cloud Alpha Wireless, in addition to combining an aluminum structure with Memory Foam foams and a removable microphone.
Wireless Clutch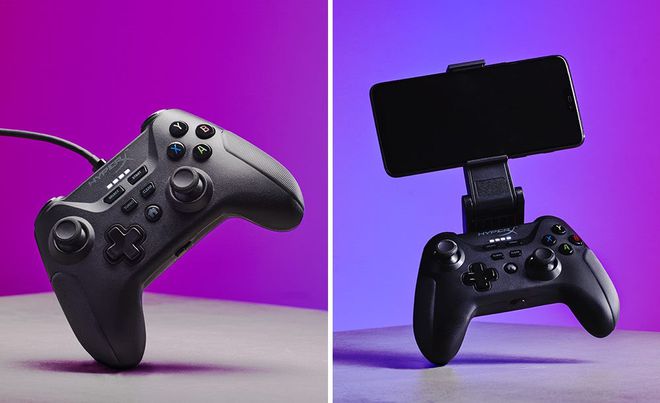 The new wireless controller has a layout similar to the Xbox controller, but it stands out with extra buttons positioned in the center and removable and adjustable grips for those who want to play with their smartphone.
Compatible with Bluetooth 4.2 and 2.4 GHz Wi-Fi, the model comes with USB-C and USB-A cables to connect to the PC and built-in rechargeable battery with up to 19 hours of autonomy.
Pulsefire Wireless Rod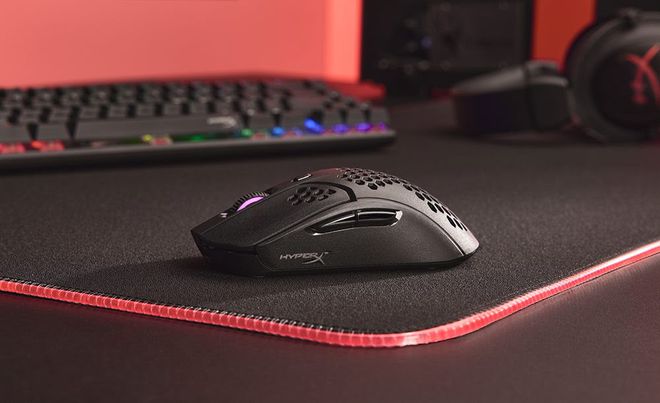 One more novelty is the arrival of the wireless version of the Pulsefire Haste ultralight mouse, keeping the holes in the upper region for lightness and better ventilation.
The peripheral has up to 100 hours of battery life on a single charge and uses the 2.4 GHz frequency to communicate with the PC via USB dongle.
With six programmable buttons and mechanical switches that are dustproof and waterproof, the new Pulsefire Haste Wireless also features four pre-set options for DPIs (400, 800, 1600 and 3200) and RGB lighting.
Alloy Origins 65
Finally, we had the announcement of the Alloy Origins 65, a new mechanical keyboard with a compact 65% size that still retains arrow keys, delete, page up and page down.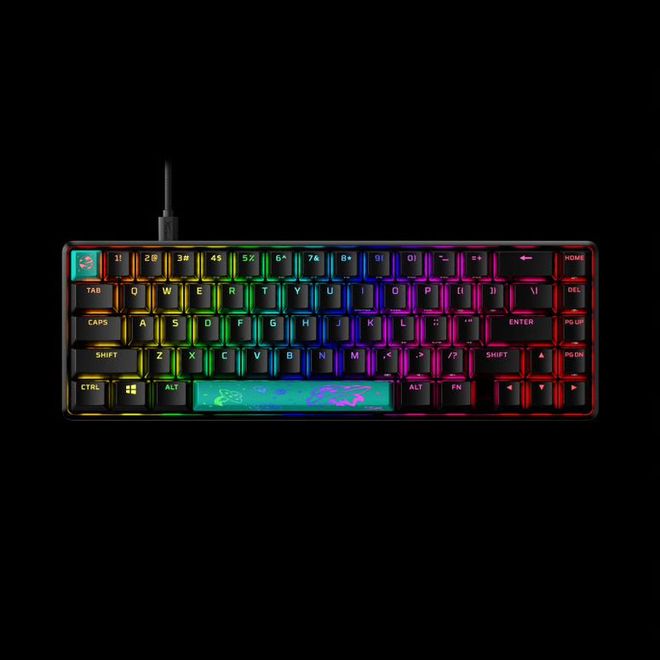 The keyboard has versions in mechanical switches designed by HyperX itself, which are the RED with linear style and the Aqua with tactile feedback, both with resistance of up to 80 million clicks per key.
Among other highlights are the RGB lighting with exposed LEDs for greater brightness, various light effects, up to five levels of brightness and double-shot PBT keys with secondary controls.
Thanks to internal memory, Alloy Origins 65 is capable of storing three preference profiles, including lighting and macros, which can be defined by the HyperX NGENUITY software.
Price and availability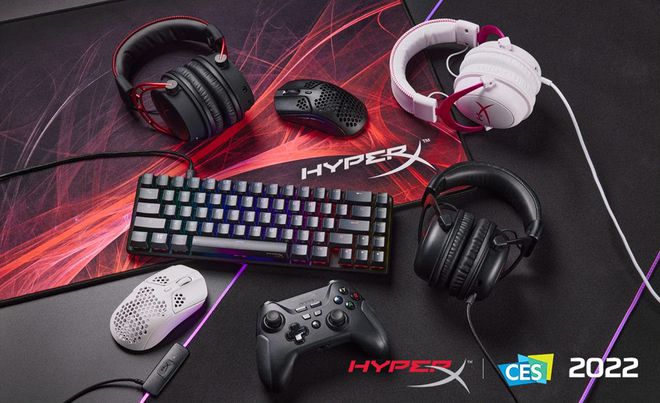 The launch of the accessories takes place in the coming months in the United States, with the arrival of the Cloud Core in January, the keyboard, control and headset Cloud Alpha Wireless in February and the rest of the devices in March.
Availability in Brazil is still unknown, but news should emerge soon. Check below for US launch prices and forecasts.
Cloud Core Headset — in January for US$69 (approximately R$391 in direct conversion)
Pulsefire Mouse Haste Wireless — in February for US$79 (~R$448)
Alloy Origins 65 Keyboard — in February for $99 (~$562)
Cloud Alpha Wireless Headset — in February for $199 (~R$1,129)
Clutch Wireless Control — in March for US$49 (~R$278)
Headset Cloud II — in March for US$99 (~R$562)
Read the article on A Market Analysis .
Trending at A Market Analysis:
Fiat retires four cars at once in Brazil; see what they were
Study reveals that mummy was pregnant; see images of the 2,000-year-old fetus
Magnetar explodes with the force of a billion suns in a fraction of a second
Chevrolet Tracker: which version is worth buying?
4 powerful cell phones on offer at Magalu