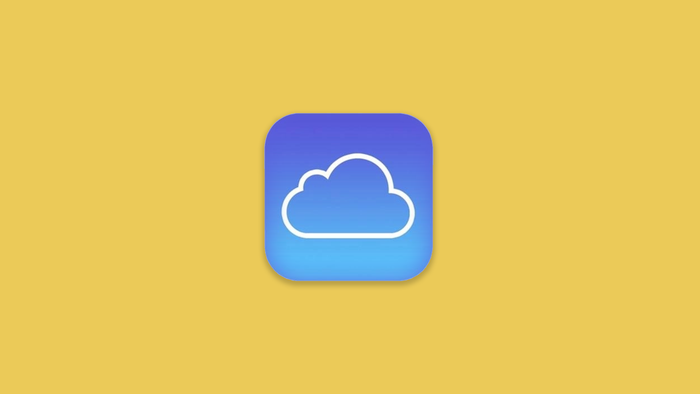 Keeping a backup of iOS information is an easy task for iPhone users, after all, iCloud automatically keeps apps and data saved in the cloud — as long as the device is connected to a Wi-Fi network, with the battery charging and locked.
How to back up WhatsApp on iPhone
How to manage iPhone and iPad backup
To recover an iCloud backup, you will need to erase all content on the iPhone and reset it to factory defaults. This is a common procedure when iOS experiences issues such as crashes, mobile network/Wi-Fi connection issues or bugs that appear in the system interface and impair the user experience.
How to restore a backup from iCloud
Before you begin, make sure your device has an iCloud cloud backup. To do this, just go to the Settings app and then tap "your name" > "iCloud" > "iCloud Backup" . If you want to keep a newer one, tap "Backup Now".
–
Download our app for iOS and Android and follow the main technology news in real time on your smartphone.
–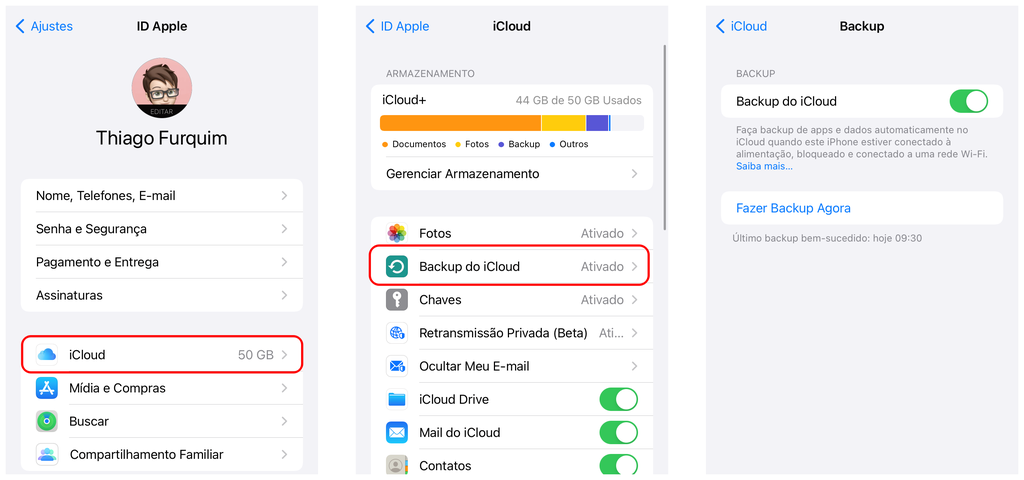 Next, after erasing iPhone content and settings, see how to restore the backup via iCloud.
From the "Hello" screen, start basic settings for language, country or region, Wi-Fi connection, location services, and biometrics adjustments.
When you reach the "Apps and Data" step, choose the "Restore from an iCloud Backup" option.


Restore an iCloud backup on iPhone (Image: Apple)

Log in with your Apple ID and accept the terms and conditions.
Select a backup you want to use by the date and time that you consider most relevant.
Stay connected to the Wi-Fi network until the progress bar ends.


Wait for the progress bar to finish downloading the backup by iCloud (Image: Apple)
If the backup requires a newer version of the software installed, follow the onscreen steps to update it. After completing the task, some basic information will be available for reference. Other, more voluminous data, such as apps or photos, can take hours or days to fully restore.
How to restore a backup from your computer
If you can't find an iPhone compatible backup through iCloud, you can also turn to a Mac or PC computer. If you use Windows or MacOS Mojave (or earlier), use iTunes for the task; if it's a macOS Catalina (or higher), just open the Finder. Then follow the guidelines below to restore iPhone data.
After connecting the iPhone to a computer with a USB cable, check the smartphone alert for "Trust This Computer?" and accept. Then enter the unlock code to confirm the procedure.
Select iPhone when opening iTunes or Finder as soon as it appears on the screen. Then select "Restore Backup". If necessary, disable the "Find iPhone" feature in the iCloud settings available in the iPhone Settings app.


Restore an iPhone backup from PC or Mac (Screenshot: Thiago Furquim)

Choose the most relevant backup by date and time and click "Restore".


Check the most recent backup or one you want to restore on iPhone (Screenshot: Thiago Furquim)
Ready! Wait for your computer to sync with iPhone, and don't disconnect the USB cable when it restarts. Once the entire process is complete, you can disconnect the device and use it normally.
Read the article on A Market Analysis .
Trending at A Market Analysis:
Fiat retires four cars at once in Brazil; see what they were
Top 10 Most Powerful Cell Phones December 2021 has Xiaomi at the top
See photo of the asteroid that approached Earth on Sunday (2)
Volkswagen starts 2022 by increasing 5 car prices; guess which ones?
NASA Highlights: The Most Amazing Astronomical Photos of 2021