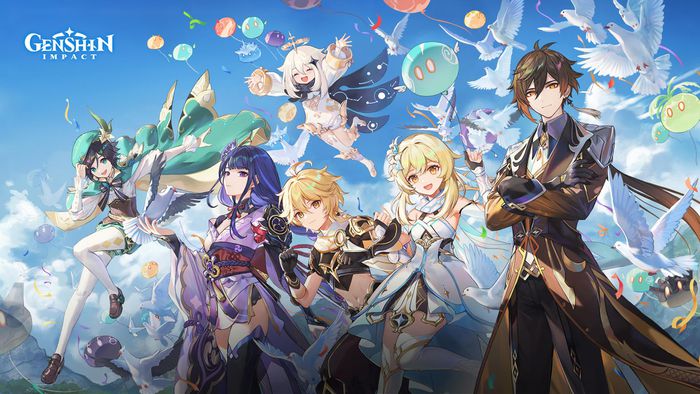 Genshin Impact has a wide variety of characters available. With over 40 warriors and with the game changing constantly, there is always the question of which fighters are the best to play. That's why we've listed the best gacha characters on this page, separated by function and availability.
Best good and cheap cell phone to run Genshin Impact
Genshin Impact | Tips for playing the Spiral Abyss
It is worth noting that this list is not definitive. That's because the balance and gameplay of Genshin Impact changes with each update, and besides, your in-game life won't be hampered just because you don't have a certain character.
One of the great tricks of the game, even being a gacha , is also to embrace players who don't spend money, being possible to make all the content of the experience in a satisfactory way. So don't worry, if your Xiangling is doing the trick, you don't have to envy your buddy's Hu Tao, okay?
–
Podcast Porta 101 : the A Market Analysis team discusses relevant, curious, and often controversial issues related to the world of technology, internet and innovation every two weeks. Be sure to follow along.
–
Without further ado, we list below four characters by gameplay type, three that can be acquired through the game's gacha, and that depend on luck, and one that can be acquired for free by the player.
DPS characters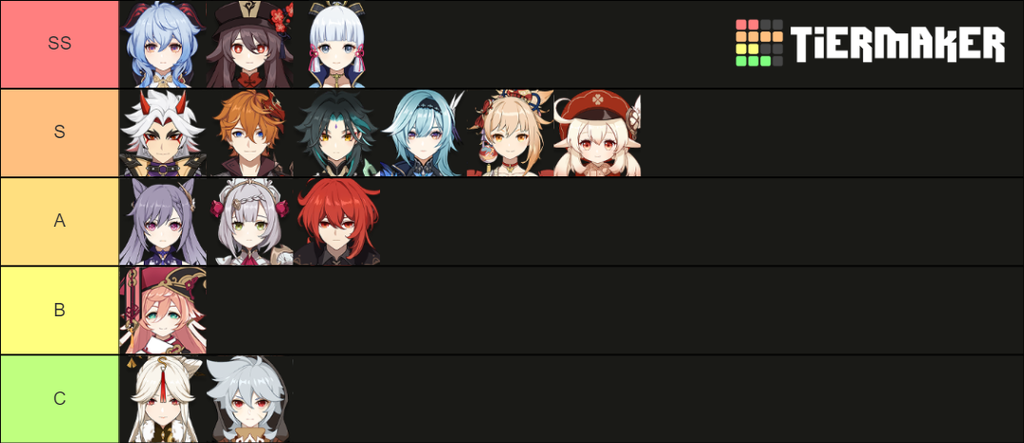 DPS comes from damage per second, being that character who serves as the main damage dealer for the team. Whether by physical damage or using elemental damage, he will be responsible for the greatest amount of damage dealt to opponents.
Generally, team building will be worked around the DPS fighter, even more if it's a character that depends on elemental reactions, combinations that cause certain debilitation on enemies. Below, check out some of the best Genshin Impact DPS
Hu Tao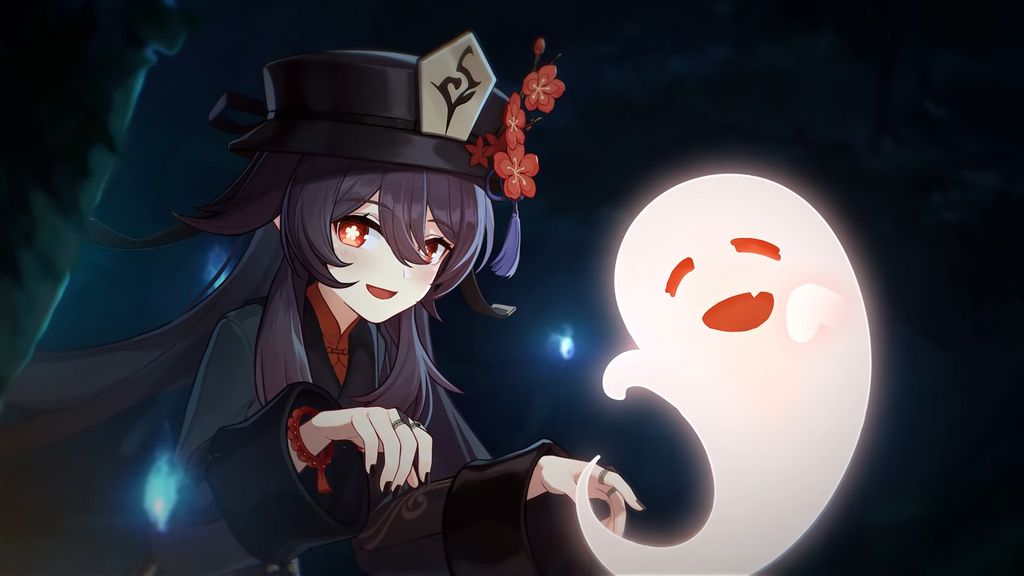 The 5-star character is a machine. With a lot of Pyro damage and a mechanic that scales with her elemental damage, Funeral Director Wangsheng deals a lot of damage with her charged attacks, especially by activating her passive, "Bloody Petals", which increases the character's critical damage. If you have the character's C1, called "Crimson Bouquet", every time you activate "Beyond Guide", Hu Tao's main source of damage, your charged attack will not consume stamina.
Even without the Constellation, the character can do a lot of damage to enemies. Hu Tao is surely the 5-star character with one of the greatest damage potentials in the game.
Ganyu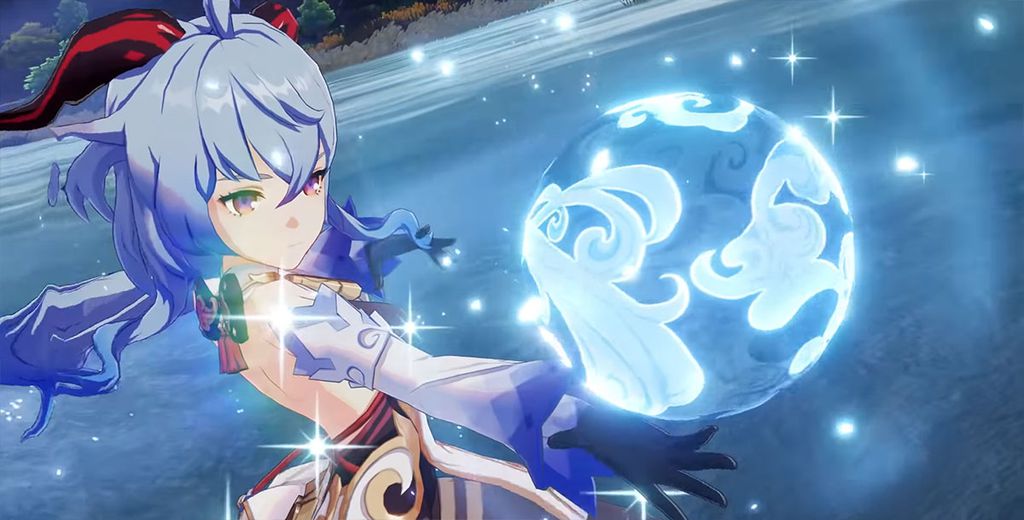 Don't like fire? All right, we have another great massive damage option for you. Adepti Ganyu, user of the Cryo vision, is another character that can be considered a DPS machine. The character's charged attack does a lot of damage, even more if you have more than one ice user in your party, increasing critical damage to enemies affected by the element. As Ganyu levels up and increases in Ascension points, the critical damage also increases.
Sign up for A Market Analysis Offers and receive the best internet promotions directly on your cell phone!
She can even be used as Sub-DPS, a secondary role in which she becomes a character who deals damage with her Elemental Blast or elemental reactions caused by her abilities. Despite fulfilling this role well, believe me: Ganyu's potential lies in its charged attack and explosive potential as its main DPS.
Kamisato Ayaka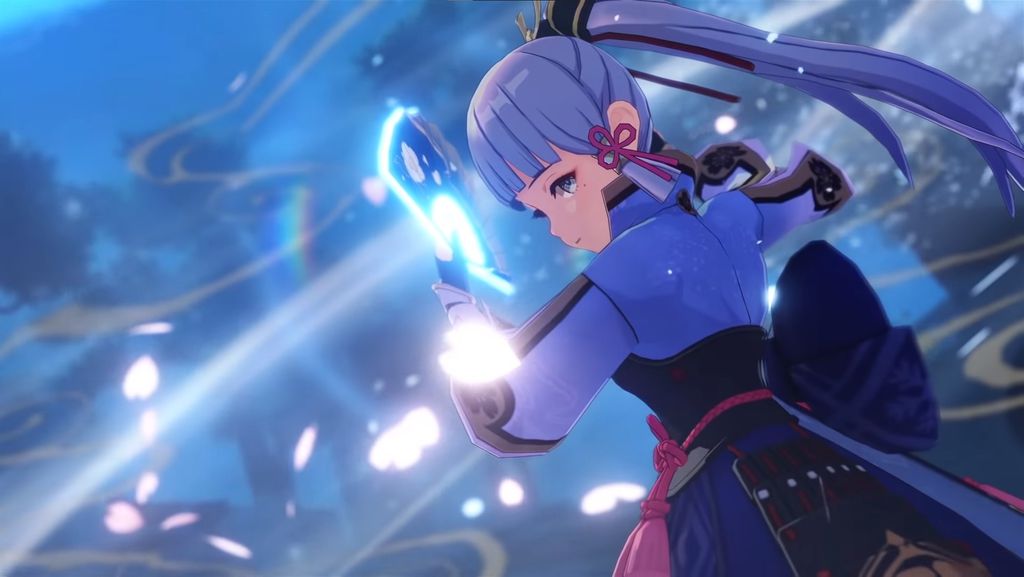 If at the beginning of the game, Pyro's characters dominated the lists as the main DPS of Genshin Impact , now it's safe to say that the scenario has changed a bit. Ayaka is another fighter who deals massive amount of damage and has a Cryo vision. Like Ganyu, Ayaka's entire skill kit is geared towards critical damage, so expect to do a lot of damage at once from the character. One of his passives, "Amatsutsumi Kunitsutsumi Chinshi", increases damage by 30% for 6 seconds of basic attacks after using the elemental skill, "Kamisato Art: Hyouka".
In short, Ayaka alone becomes a massive damage dealer without much help. However, allied with characters that can cause elemental reactions to their abilities, the swordsman Cryo becomes one of the best DPS in Genshin Impact .
Noelle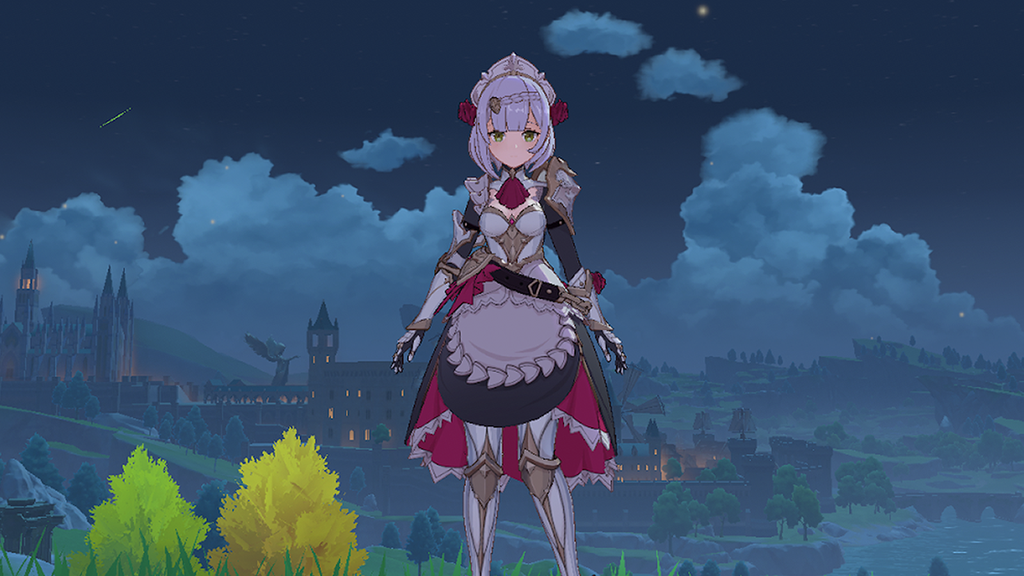 Yes, if you've already played Genshin Impact , you're not misreading. Noelle is our F2P (free to play) option as Main DPS. The maid of the Knights of Favonius is basically a battle tank within the game. In addition to dealing a fair amount of damage, she also has healing and defense powers.
Being a hell of a joker in any composition, Noelle is the free character who can serve as a strong DPS without demanding too much of her resources, since her main weapon, the White Shadow, is made by guaranteeing free Genshin Impact items.
If you have a Noelle with the Constellation complete, and well equipped, believe me: she can stand up to some 5 star characters. Therefore, it becomes an excellent option for Main DPS if you are looking for a "cheaper" solution for your team.
Other DPS characters, in order of priority:
Arataki Itto
eula
Diluc
Tartaglia (Childe)
Xiao
Klee
Yohimiya
Keqing
Yanfei
Razor
Sub-DPS/Support Characters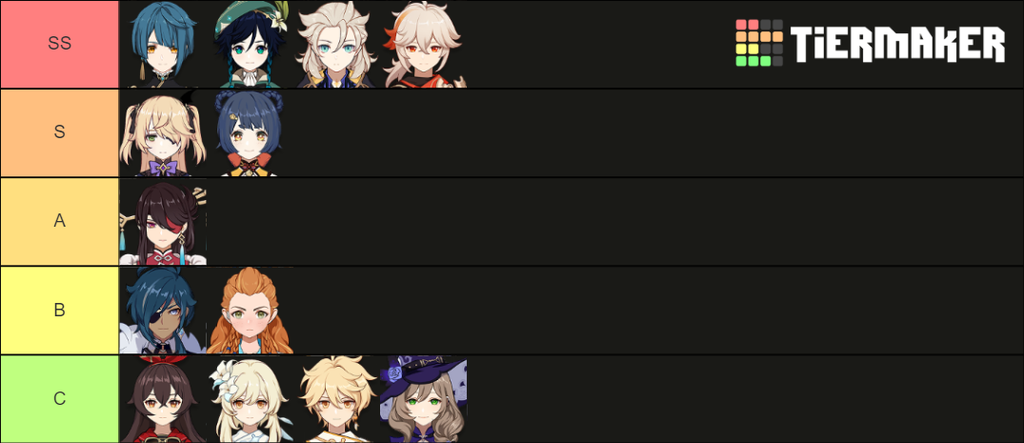 In Genshin Impact , supports are not those characters that will heal their companions, but those that will help to do a lot of damage and provoke elemental reactions to help the main DPS.
Supports usually enter the field to use their abilities and are soon replaced by the main DPS. But make no mistake: they're no less important than the main one, as without them there's a big chance the DPS won't be able to do enough damage to enemies.
Xingqiu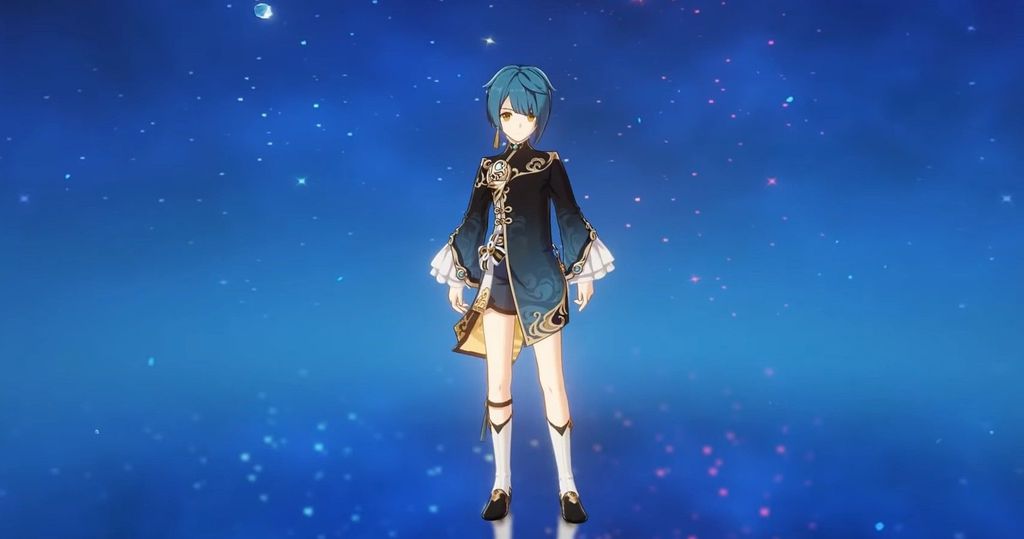 Hydro's swordsman is basically the perfect synergy for Hu Tao. If you have both characters, your team will have a good combination of elemental reactions and will deal a lot of damage. Thanks to Elemental Skill, "Guhua Sword: Torrential Rain" and Elemental Blast, "Guhua Sword: Rain Shredder", Xingqiu is able to deal constant Hydro damage to opponents through the rain swords he creates. This still applies "Wet" status to enemies, which helps trigger the Vapor reaction, dealing more damage, especially when using a Pyro character like Hu Tao as primary DPS.
Even if you use a character like Ayaka, Cryo damage, the freeze will be applied to enemies and will also help to deal damage. Thanks to the versatility with the top three damage options in the game today, the swordsman with Hydro vision is an excellent choice.
ventilated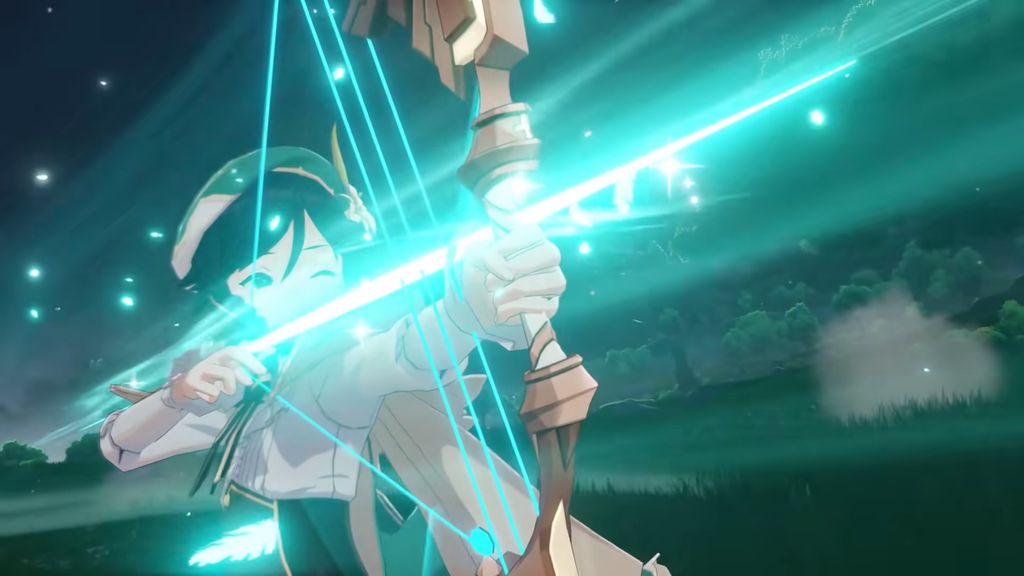 Archon Anemo is still one of the best supports in the game. His Elemental Ability, "Celestial Sonata", lifts enemies into the air and also deals Anemo damage in an area. If you keep the ability pressed, Venti will take flight, while enemies will slowly fall. The Elemental Blast, "Great Ode of Wind", creates an eye of the hurricane that sucks out all enemies, and if you use an elemental ability, it will deal additional damage to opponents.
Thanks to Elemental Blast, the character is able to "gather" enemies at a fixed point while taking damage, leaving everyone suspended without being able to hit. Thus, Venti is one of the strongest characters to play the support role.
albedo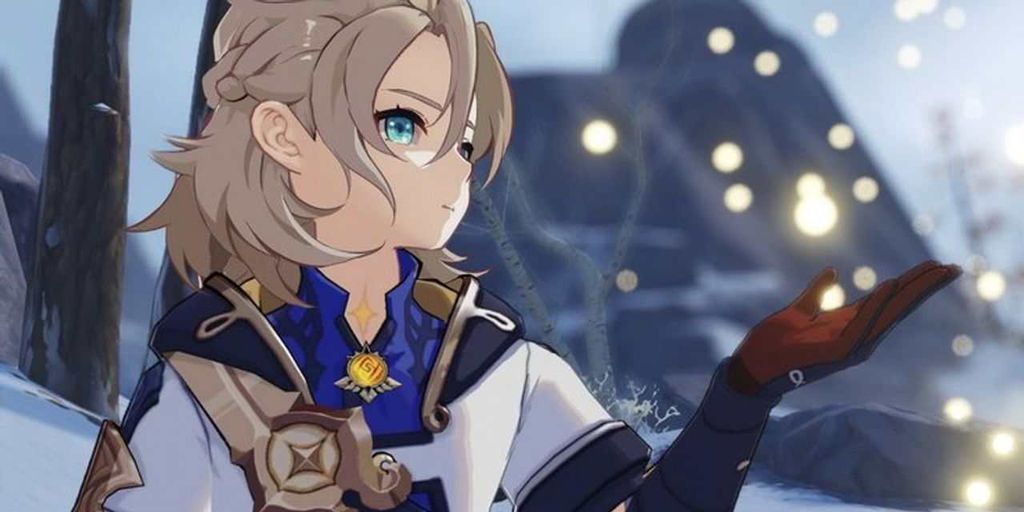 The Mondstadt Alchemist got a lot of help from the Genshin Impact developers recently. The addition of the Opulent Dream Shell artifact, which increases the characters' Defense and Geo damage, perfectly matches Albedo's Elemental Ability, which scales damage based on the character's defense. It's even possible to combine with the sword created during the "Mystic Dust and Mist" event, Cinnabar Rod, which also increases elemental damage by 40% of the user's defense — and if it's at level 5 refinement, it goes up to 80%.
Thanks to these improvements coming from the game, Albedo's level of possibilities as a Geo damage support is promising and it manages to fulfill the function well thanks to the "pampering" that miHoYo delivered to the character.
Xiangling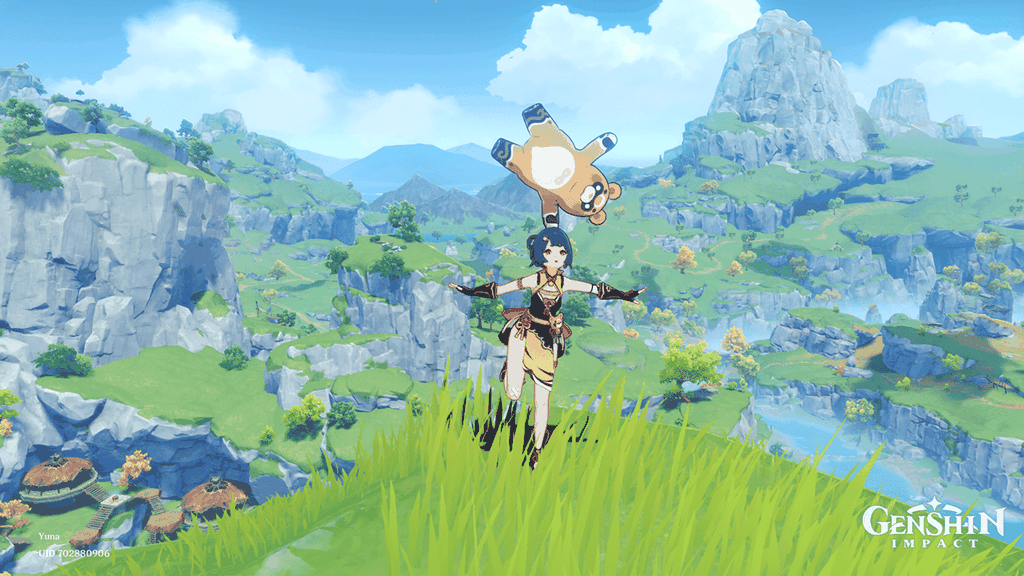 Don't discount the potential of this character. Xianling can either be an excellent sub-DPS or even a main DPS. Liyue's Cook can deal a lot of Pyro damage or use a machine gun physical damage. His Elemental Blast, "Pyronado", creates a circle of fire that revolves around your team, dealing elemental damage to enemies. The skill can be used to create elemental reactions and also to blast the opponent with damage. Xiangling's ascension increases Elemental Proficiency, which determines the amount of additional damage her elemental reactions will deal.
This character's potential to deal damage and charge your team is enormous. Best of all, Xiangling can be purchased for free through an in-game event by entering the Spiral Abyss. If you get the character with the Complete Constellation, you can be sure that she will become indispensable.
Other support characters, in order of priority:
Kaedehara Kazuha
Fischl
beidou
kaeya
Lisa
aloy
Amber
Traveler (Anemo)
Traveler (Geo)
Characters Utility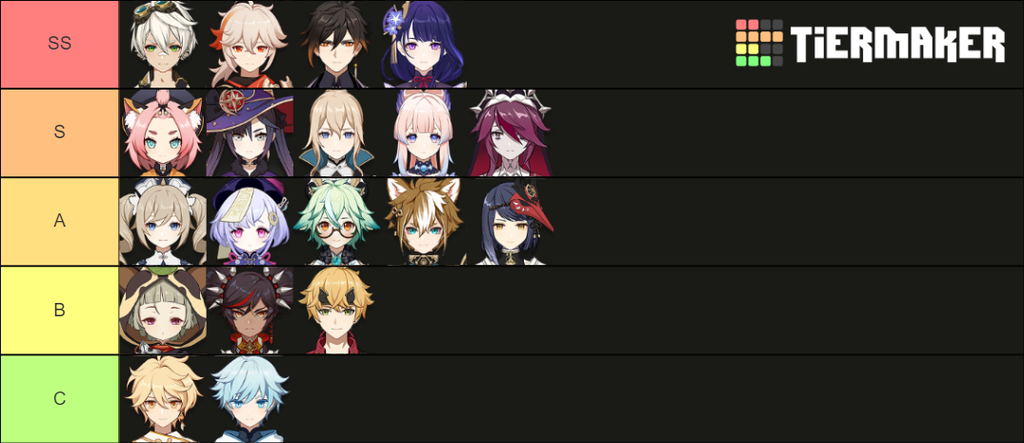 Utility characters are those who provide support during battle, whether with shields, healing, or providing more damage and advantages to allies through abilities. Healers are needed in Genshin Impact , but characters with shields are just as important.
Bennett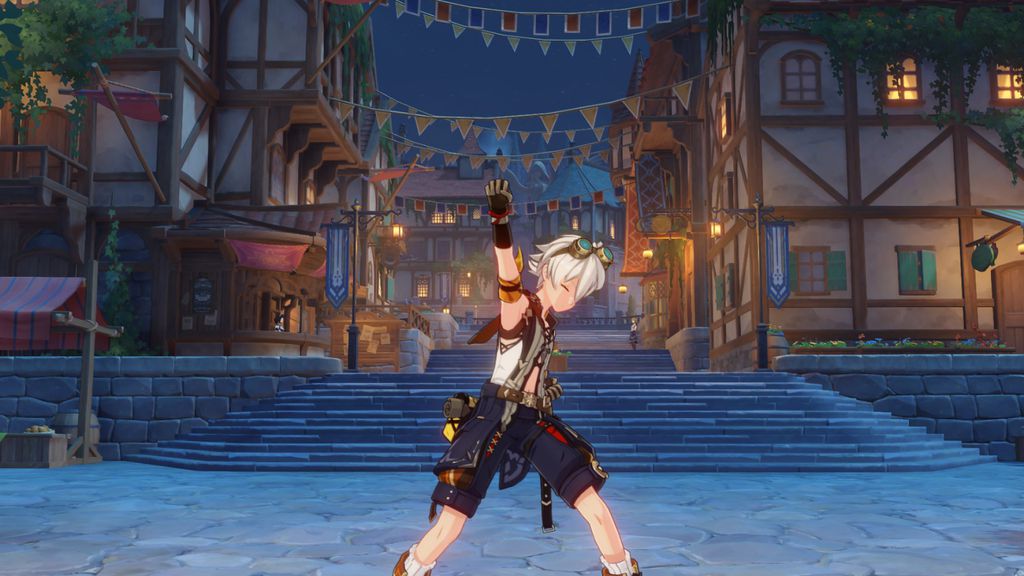 Unlucky adventurer Bennett is by far the best healer in the game. Bennett not only offers healing with his Elemental Blast, "Fantastic Journey", but also damage proportional to the adventurer's Basic Attack. His Elemental Explosion is what makes the character the best healer in the game, thanks to his fast and continuous area healing, in addition to dealing Pyro damage when activating the blow. In addition, passive abilities help to decrease the cooldown of the Elemental Ability, "Passion Burden", and thus replenish the elemental energy to use the Ultimate one more time.
Bennett has a great balance between healing and damage — and if you have the first Constellation, called "Great Expectation", even if your character has more than 70% health, your attack will be increased anyway. As the adventurer always appears on rotation banners and also for purchases in Paimon Bargains, it's not difficult to get his constellation.
Kaedehara Kazuha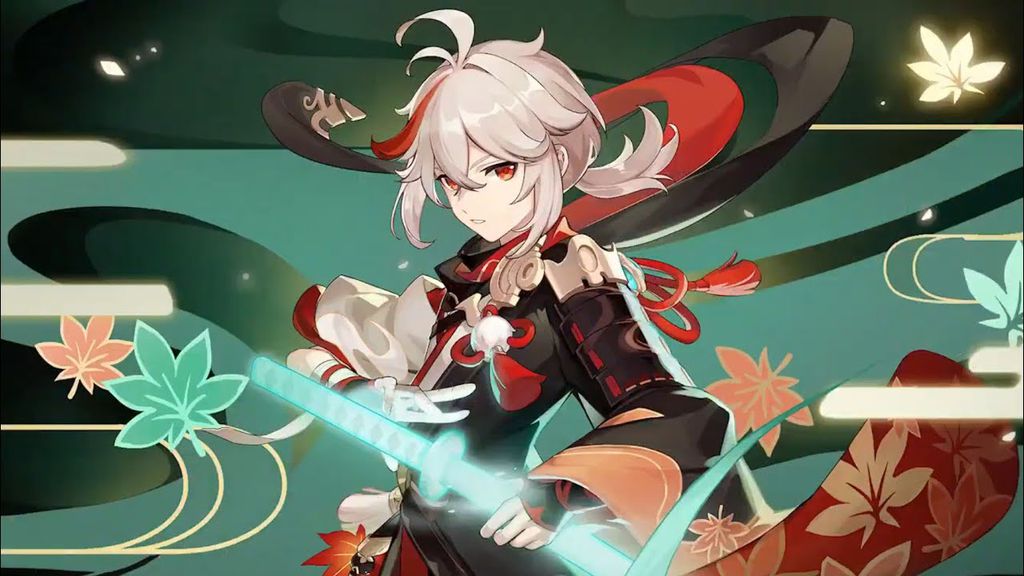 Inazuma's swordsman Anemo can also be an extremely useful support, but it is an excellent utility. The Samurai performs a function similar to Venti's by using his Elemental Ability, "Chihayaburu", which lifts Kazuha into the sky and pulls enemies with him. When you fall to the ground with an immersive attack, you activate the "Aerial Ranzan", which creates a small tunnel that pulls nearby opponents into the blow. The passive "Soumon Fencing" causes if "Chihayaburu" comes into contact with an element while it is activated, using Air Ranzan will deal 200% additional Elemental Damage corresponding to that element.
His Ultimate, "Kazuha's Blade", creates a dome that deals Anemo damage in an area, but if the player uses another elemental ability during the strike's activation, the element will be changed to the last one used. All of this gives a lot of versatility to Kazuha's abilities.
Zhongli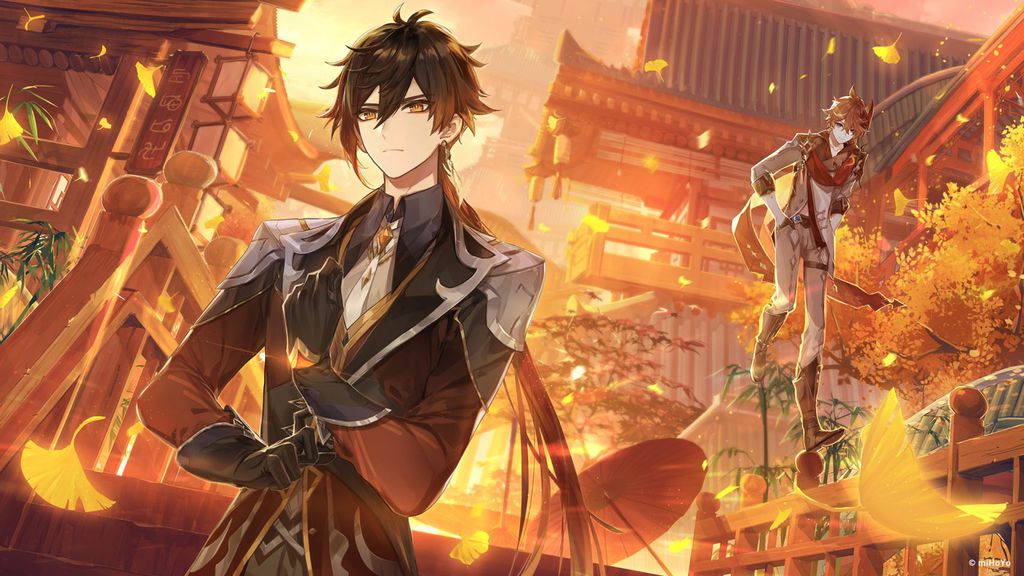 Shield, Gross Damage and Mass Group Control. Zhongli is an extremely effective utility and at the moment is so powerful that the game has been strategizing to try to balance the character. The Geo Archon's strength is his powerful Elemental Ability, "Dominus Lapis", which creates a Jade Shield that absorbs damage based on Zhongli's maximum health, as well as lowering the Elemental Resistance and Physical Resistance of all surrounding enemies.
The Archon is certainly one of the best utilities in the game thanks to its shield, but that's not all what makes Zhongli's skill kit so essential. Its Elemental Blast, "Star Rain", deals massive Geo Damage in area and also petrifies enemies for a while, allowing allies to deal more damage. If your Zhongli has enough damage, the character's Supreme can clear the area of enemies with low health.
Barbarian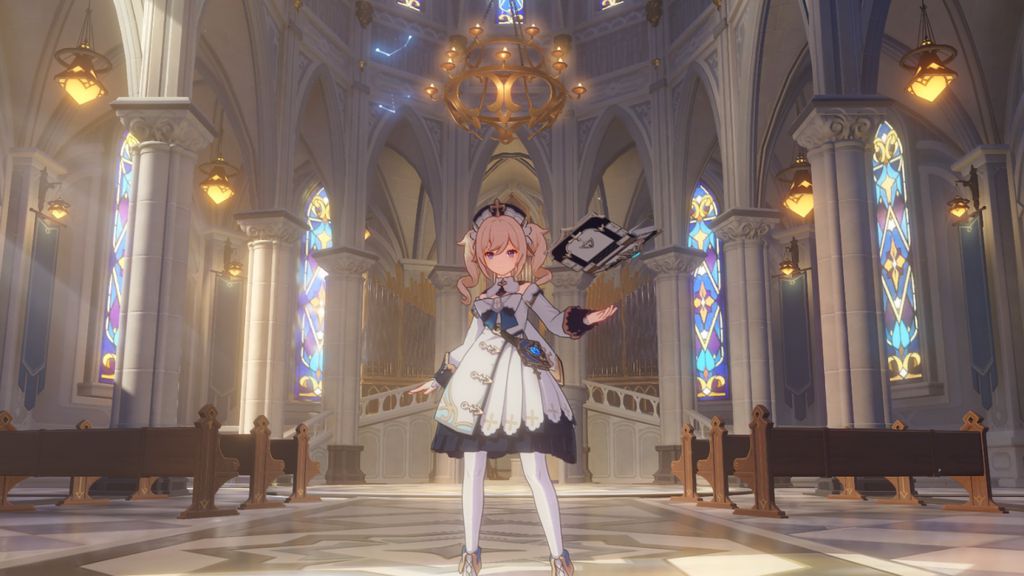 The Mondstadt Nun/Musical Idol is a free healer that you get through an in-game Permanent Event called the Prayer Hymn. Barbara is a character focused precisely on healing. Your Elemental Ability, "Let the Show Begin", creates a ring of musical notes around your character, healing whoever is currently being used. If you keep Barbara on the field, any attacks she makes on enemies will heal your entire team.
It's the best option for those who don't have another healer in the game, not just for those who don't spend their savings on Genshin Impact . For a long time, Barbara was the game's main healer.
Other utility characters, in order of priority:
Shogun Raiden
dione
Mona
Jean
Kokomi
Sara
Rosaria
sucrose
Gorou
Qiqi
Sayu
Thomas
Xinyan
Traveler (Electro)
Chongyun
Read the article on A Market Analysis .
Trending at A Market Analysis:
Ministry of Health authorizes use of the 4th dose of vaccine; see who can receive
NASA Highlights: The Most Amazing Astronomical Photos of 2021
How to clean your TV screen without causing damage to the display
Chevrolet Tracker: which version is worth buying?
10 Harry Potter actors who have died